A New Marijuana Medicine Gets DEA Scheduling, but It's Not All Good News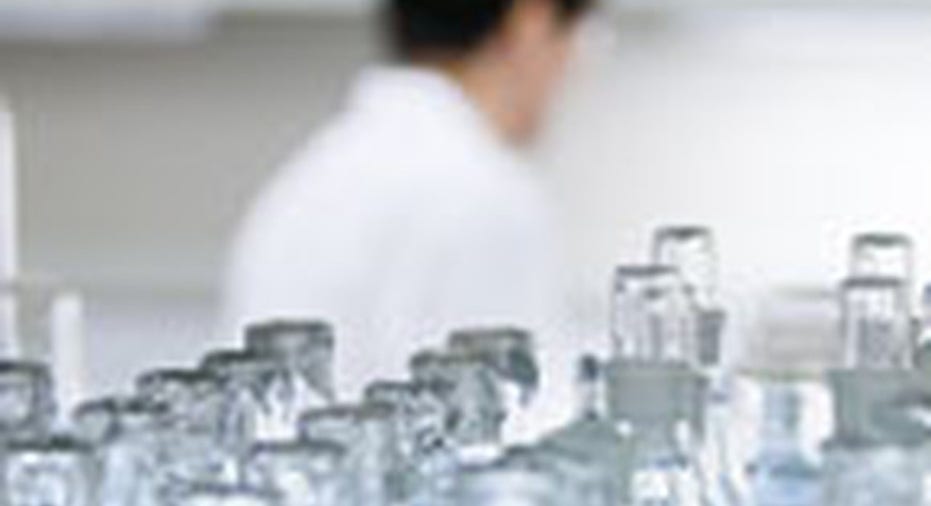 Insys Therapeutics (NASDAQ: INSY)won approval from the Food and Drug Administration for its marijuana-derived drug Syndros last summer, but Syndros hasn't launched yet because the company had to wait for DEA scheduling. This week, the DEA finally announced that it's labelingSyndros as a Schedule II drug, and while that scheduling clears the way for Insys Therapeutics to begin marketing it, the DEA's decision fell short of the Schedule III rating that investors really wanted.
What is it?
Syndros is a liquid formulation of the THC drug Marinol, a medicine that's been used to treat anorexia in AIDS patients and chemotherapy-induced nausea and vomiting since the 1980s.
IMAGE SOURCE: INSYS THERAPEUTICS.
Typically, patients begin on a dose of 2.5 mg of Marinol twice daily. However, Marinol's effectiveness varies significantlyfrom patient to patient, and dose adjustmentsare less than perfect because Marinol is only available in soft gel capsules in strengths of 2.5 mg, 5 mg, and 10 mg.
Because Syndros is a liquid, it may make it far easier for doctors to adjust patient doses. The liquid formulation may also be easier for some patients to swallow, and it may be more tolerable to the stomach. Insys Therapeutics hopes those advantages will convince doctors to switch from Marinol to Syndros, because if they do, it could significantly increase Insys Therapeutics' sales. Sales of Marinol and its generic equivalents total about$200 million per year.
Not so fast
Winning away Marinol market share might not be as easy as it sounds, however. Syndros was given Schedule II because the DEA determined that there's a high potential for patient abuse. Marinol is a Schedule III drug.
In trials, Syndros, which contains 50% dehydrated alcohol, was shown to be easily and effectively abused. Patients taking Syndros consistently reported "liking" the drug more than Marinol, although the results weren't significantly statistically different. The enhanced "likability" of Syndros may have factored into the DEA's decision.
It remains to be seen how doctors will view the risk of abuse relative to the Syndros greater dosing flexibility, but it's certainly an unwelcome obstacle that adds some uncertainty to Syndros' peak sales potential. Schedule III drug prescriptions can be oral, written, or faxed, but schedule II prescriptions must be written and signed by the practitioner. Schedule III drugs can also be more easily refilled than Schedule II drugs.
Wait and see
Insys Therapeutics thought Syndros could get Schedule II labeling, so this isn't too big of a surprise. The company's marketing preparations have likely taken into account the risk of less favorable scheduling, so this may not dramatically change its approach.
The real story, however, will be whether Syndros advantages will win over doctors and their patients. If so, then sales could kick-start revenue and profit at the company. Sales and earnings associated with its fentanyl spray Subsys have slumped because of worries of opioid abuse and investigations into inappropriate marketing of it, and the risk of settling investigations has weighed down Insys Therapeutics' stock price.
Overall, Syndros is an intriguing new twist on an old drug, but it's far from certain that it will be a commercial success. Given the risk of disappointing sales, most investors should take a wait-and-see approach.
10 stocks we like better than Insys TherapeuticsWhen investing geniuses David and Tom Gardner have a stock tip, it can pay to listen. After all, the newsletter they have run for over a decade, Motley Fool Stock Advisor, has tripled the market.*
David and Tom just revealed what they believe are the 10 best stocks for investors to buy right now... and Insys Therapeutics wasn't one of them! That's right -- they think these 10 stocks are even better buys.
Click here to learn about these picks!
*Stock Advisor returns as of February 6, 2017
Todd Campbell has no position in any stocks mentioned.His clients may have positions in the companies mentioned.The Motley Fool has no position in any of the stocks mentioned. The Motley Fool has a disclosure policy.