A midday rally fades as sporting goods stocks are penalized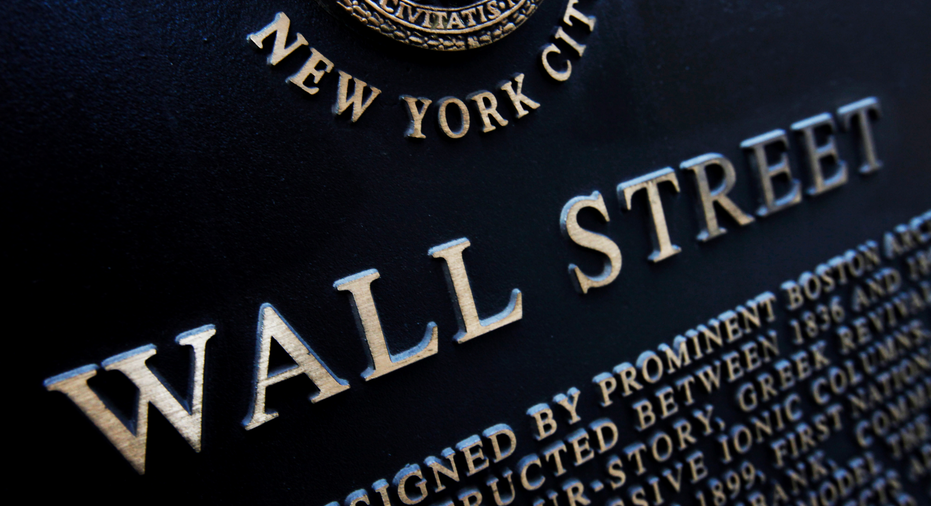 U.S. stocks slumped in the final minutes of trading Friday and ended a rough week with more losses. Bad news from sporting goods retailers weighed on the market.
A day before, stocks had taken their biggest loss in three months. They opened lower after retailers Foot Locker and Hibbett Sports gave dour quarterly reports. The losses eased and stocks briefly turned higher following reports that President Donald Trump's chief strategist, Steve Bannon, left his White House post. Investors felt that makes it a bit more likely the administration can achieve at least some of its pro-business agenda.
Major stock indexes are at their lowest levels since early July as investors respond to tensions between the U.S. and North Korea, two terrorist in Spain on Thursday, and mounting challenges to the Trump agenda of tax cuts, infrastructure spending and reduced regulation. But the market hasn't had a severe reaction to all that news. The Standard & Poor's 500 index is only 2.2 percent below the record high it set earlier this month.
"There is a tremendous amount of optimism that is supporting the market even in the face of extraordinary stress," said Brad McMillan, chief investment officer at Commonwealth Financial Network. "The question is, will politics pull that down? And the answer seems to be no, because the market has learned not to pay that much attention."
The S&P 500 lost 4.46 points, or 0.2 percent, to 2,425.55. The Dow Jones industrial average fell 76.22 points, or 0.3 percent, to 21,674.51. The Nasdaq composite shed 5.39 points, or 0.1 percent, to 6,216.53. The Russell 2000 index of smaller-company stocks gave up 1.15 point, or 0.1 percent, to 1,357.79. The index has fallen 6 percent since July 25.
Athletic gear retailer Foot Locker plunged to its biggest loss in almost nine years. The company said some high-priced sneakers didn't sell as well as it hoped, and there aren't a lot of exciting new shoes on the market. It doesn't expect that problem to clear up soon and it now plans to close at least 135 stores, up from 100. The stock dropped $13.32, or 27.9 percent, to $34.38 in heavy trading.
Hibbett Sports cut its annual forecasts and its stock fell 60 cents, or 5.2 percent, to $10.90. It's down 71 percent this year, and Foot Locker has fallen 52 percent. Companies that make athletic goods also lost ground, and Nike sank $2.51, or 4.4 percent, to $54.95. Real estate companies that own shopping malls and other retail locations also fell. Simon Property Group, which declined $3.62, or 2.3 percent, to $153.58.
Deere tumbled after its sales in the fiscal third quarter came in lower than investors hoped. The company's profit got a large boost after the company sold some of its stake in SiteOne Landscape Supply, and analysts said they were disappointed with the company's equipment sales. The stock dropped $6.67, or 5.4 percent, to $117.31.
Energy companies rose as benchmark U.S. crude oil jumped $1.42, or 3 percent, to $48.51 a barrel in New York. Brent crude, the international standard, added $1.69, or 3.3 percent, to $52.72 a barrel in London.
Beauty products company Estee Lauder jumped after its fiscal fourth-quarter results surpassed Wall Street's expectations. The company also gave strong forecasts for the current fiscal year. Its stock gained $7.60, or 7.7 percent, to $105.92. Competitor Ulta Beauty picked up $2.77, or 1.1 percent, to $244.20.
Concerns about the prospects for Trump's pro-business agenda, including tax cuts and infrastructure spending, weighed on the market this week as the president and the administration were criticized for their response to last weekend's violence in Charlottesville, Virginia.
"When you see Congressmen and Senators, including people who've been close with President Trump, backing away, that means Congress is going to have a tougher road," said McMillan.
Stock indexes in Europe fell further as violence in Spain continued. On Thursday, a van plowed into pedestrians in Barcelona and killed 13 people. Later, a group of people used a car to hit tourists and locals at a seaside resort town, and one woman was killed. Spain's Ibex 35 lost 0.6 percent and the British FTSE 100 index declined 0.9 percent. France's CAC 40 fell 0.6 percent and the German DAX closed down 0.1 percent.
Bond prices finished about where they started. The yield on the 10-year Treasury note remained at 2.19 percent.
Early on, gold rose to its highest price since before the presidential election in November, but it finished down 80 cents at $1,291.60 an ounce. Silver dipped 5 cents to $17 an ounce. Copper remained at $2.94 a pound.
In other energy trading, wholesale gasoline rose 4 cents to $1.62 a gallon. Heating oil added 4 cents to $1.62 a gallon. Natural gas lost 4 cents to $2.89 per 1,000 cubic feet.
The dollar fell to 109.26 yen from 109.67 yen. The euro rose to $1.1760 from $1.1742.
In Asia, Japan's benchmark Nikkei 225 index lost 1.2 percent and the Kospi in South Korea shed 0.1 percent. Hong Kong's Hang Seng sank 1.1 percent.
___
AP Markets Writer Marley Jay can be reached at http://twitter.com/MarleyJayAP His work can be found at https://apnews.com/search/marley%20jay