A Final Checklist for Costco's June 20 Credit Card Switch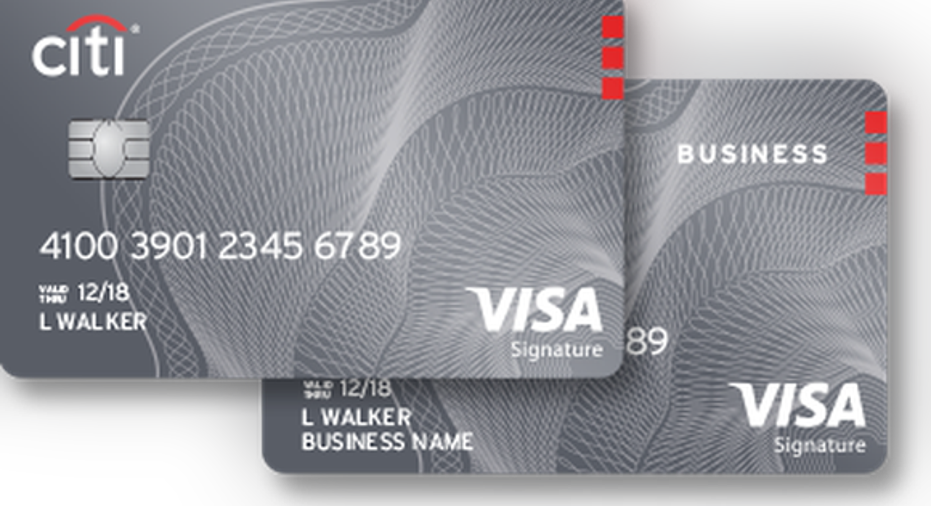 In some Costco stores across the US there is little indication that on June 20 the company undergoes a major change. Costco is dropping its American Express loyalty credit card in favor of a new one from Visa.
The only sign of the change in my local Costco is an information kiosk with signage that generically refers to credit cards, otherwise there is very little in-store to indicate that anything is happening.Perhaps that's because in the period leading up the change, the company finds itself in a state of limbo. It still honors the old American Express cards and the new Costco Anywhere Visas are not even active until June 20. However, once the date occurs, the switch will be absolute.
To minimize the impact of the change, Costco has also suspended all new signups for either the old or the new card, which has hit its bottom line.CFO Richard A. Galanti discussed this during the company's Q2 earnings call
That's a relatively small financial fallout, though it's possible that come June 20 if the process doesn't go as smoothly as planned they could incur more financial damage.Once the big day arrives, the old American Express cards won't only be useless at Costco, they won't work anywhere. It's a very abrupt transition but here's everything cardholders need to know (and do) to be ready for the day.
Visa is taking over Costco's rewards card program. Image source: Citigroup.
1. You don't have to do anything
"Your new Costco Anywhere Card will be mailed between the end of May and early June," wrote Citigroup --which is providing the new Visas -- on its website. If your card has not arrived or your address has changed, call the number on the back of your current Costco American Express card to report the problem/update your info.
Once you receive your new Visa, follow the instructions on it to activate it, and remember to sign the back. The new card is being sent to all current members. It does not require a credit check and Visa will not be pulling a credit report before issuing the new card.
2. Your old card will become useless
While consumers need not do anything to get their new card, they will have to update any recurring payments being made with the old one. As of midnight on June 19, the old American Express account will become inactive. The new cards will have a different account number, a new expiration date, and an updated security code (CVV).
The only exception that consumers will not need to update is their actual Costco membership. If a cardholder was previously set to auto-renew his or her membership and charge it to their Costco account, that payment will transfer to the new card without him or her having to do anything.
3. All of your balances and rewards will be transferred
Any cardholder with a balance on the old card will find it transferred to the new one as of June 20. The same is mostly true for any earned rewards, though there is one exception, according to Citigroup:
For anyone who has American Express Membership Rewards points which don't transfer over, Citigroup suggests calling American Express.
4. Update your details once the new card goes live
While consumers with the old card don't need to do anything to get the new one, some will have to transfer information to Citigroup about authorized users. Any person who had a card on the primary holder's account will receive a new one during the same May/June timetable, but the account owner will have to go online or call Citigroup customer service (the number is on the back of the card) to set any spending limits on those cards. Even if a limit existed on the old American Express card, it will have to be reset on the new Costco Anywhere Visas.
5. Download your statements now
After June 20, anyone who holds the old American Express card will no longer be able to download their previous credit card statements. Citigroup will be able to provide them by request, "which may take a few days," according to the company, which suggests downloading them before June 20 to avoid the hassle.
6. What else do consumers need to know?
The changeover period will inevitably lead to some confusion and in most cases, the answer is "call the number on the back of your new Costco Anywhere Visa." That's the answer Citigroup provided for everything from checking account terms to disputing a charge made on the old American Express cards.
What does this mean for Costco?
In the short term, as Galanti noted during the earnings call, the company has lost some new signups because it's not taking them during the transition. In addition, the company might experience some confusion at its checkout on June 20 when, not only will the old cards not work, but the warehouse club will no longer accept any American Express cards. Add that to whatever number of customers ignore their mail and fail to realize a change is under way and the chain's lines might get a bit longer, with some added consumer frustration.
In the long run, however, the change should benefit Costco because the new card offers better rewards which should help it land new members.
The new card (which has no fee, but requires you to pay Costco's $55 annual membership charge) offers 4% cash back on gas purchases, up from 3% (for the first $7,000 spent in a year, an increase from a $4,000 limit). Costco has also increased givebacks from 2% to 3% onrestaurants and eligible travel, while it will return 2% cash back on all Costco purchases, and offer the same 1% American Express did on everything else.
June 20 and the days after that will be difficult for Costco and its customers, but the confusion should ebb quickly. Ultimately the company has offered its customers a better product -- or at least better rewards -- which should eventually have the credit card program performing better than it does now.
The article A Final Checklist for Costco's June 20 Credit Card Switch originally appeared on Fool.com.
Daniel Kline has no position in any stocks mentioned. The Motley Fool owns shares of and recommends Costco Wholesale and Visa. The Motley Fool recommends American Express. Try any of our Foolish newsletter services free for 30 days. We Fools may not all hold the same opinions, but we all believe that considering a diverse range of insights makes us better investors. The Motley Fool has a disclosure policy.
Copyright 1995 - 2016 The Motley Fool, LLC. All rights reserved. The Motley Fool has a disclosure policy.