A Driverless Race Car, a New 360-Degree Camera, and 3 Other Highlights From Mobile World Congress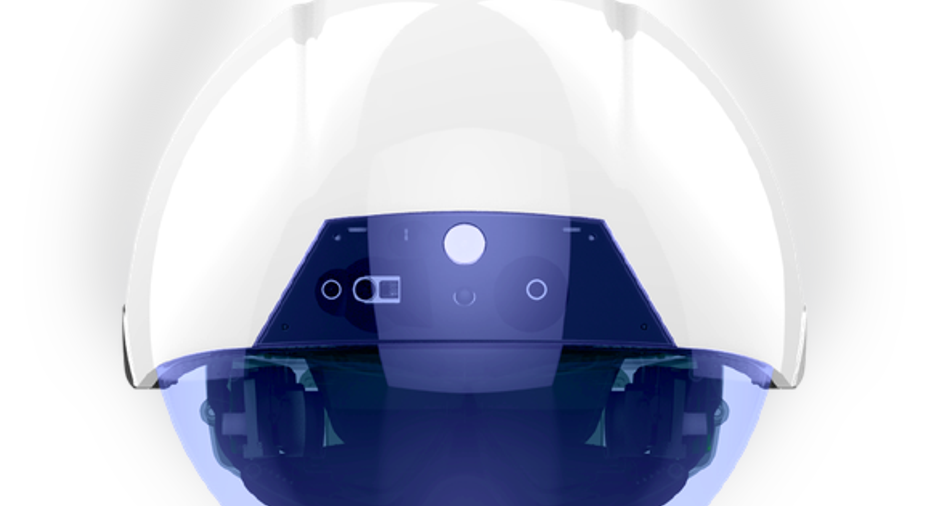 In February, over 2,300 companies showed up at Mobile World Congress 2017. The annual event, hosted by the GSM Association (a trade organization for mobile operators),is an opportunity for the wireless and techcommunity to showcase its best ideas. Here were five of this year's high points.
Nokia phones 3.0
Wireless connections have become the driving force behind many of today's biggest innovations. It is ironic, then, that one of the big hits at MWC this year was a dead-but-resuscitated favorite from the past.
Image source: Nokia.
Nokia (NYSE: NOK), which primarily concerns itself these days with wireless network services, has licensed out its phone business to HMD Global. The start-up phone maker released a revamped 3310 "dumbphone," which was a staple in its early 2000s heyday but went by the wayside when smartphones became a thing. The new 3310 will purportedly have the same near-indestructible build as the original but sport a color screen instead of the original monochrome display.
It's a no-frills option the phone maker hopes will find a niche in today's fancy-smartphone market. The Nokia name will also be featured on three affordably priced smartphones the company is trying to market on its own. After Microsoft (NASDAQ: MSFT)failed in revitalizing Nokia phones a few years ago, maybe this time things will be different.
360-degree camera action
MWC 2017 also had its fair share of new smartphone previews. One of them, built by the obscure company Protruly of China, was touted as the world's first "virtual reality" phone and has a 360-degree camera built in.
How does it work? Two fisheye lenses are built into the top, one mounted to the front and one at the back. Users can preview recordings taken on the phone in sphere-shaped videos and then quickly upload them to sites like YouTube. The phone is not for sale outside China right now, but it presents a unique feature that is worth monitoring for popularity.
Samsung battles the Microsoft Surface
Image source: Samsung.
Samsung (NASDAQOTH: SSNLF) delayed unveiling its new Galaxy 8 phone. On display instead was a new tablet designed to go toe-to-toe with Microsoft's Surface series.
In its last fiscal year, Microsoft's Surface sales increased by $486 million, a 13% increase over the previous year. Samsung would like to take a chunk out of that nearly $4 billion business, and its new Galaxy Book could do that as it sports similar looks and features to the Surface.
The devices are still a win for Microsoft, though, as Samsung Books will use Windows 10 as an operating system. Whether it's a Galaxy Book or Surface sale, the popularity of "tablets that replace your laptop" earns Microsoft revenue either way.
Technology for blue-collar workers
A lot of attention has been given to virtual reality the last few years, but most estimates anticipate augmented reality to be the bigger market. This is because of the possible applications in the workplace, everything from digital workstations to data visualization.
Image source: DAQRI.
Enter the company DAQRI, which showcased its smart helmet at MWC. The helmet was designed with industrial workers in mind and has the ability to overlay everything from data to thermal vision onto the wearer's view of the real world.
The device is powered by an Intel (NASDAQ: INTC) processor and uses input from multiple sensors, including a basic camera, an infrared camera, and a thermal scale camera. It puts on display Intel's work in the augmented- and merged-reality space, and gives us a glimpse into what future workplaces could look like -- at least workplaces requiring a hard hat.
A self-driving race car
A company called Roborace showed up with the world's first driverless electric race car. The futuristic machine was built to compete in Formula E, a new all-electric racing circuit started a few years ago, but the company hopes that one day autonomous racing will be a thing.
In Robocar, it's all about the tech. Instead of a driver and a pit crew, there is a computer programmed by a team of techies. Roborace is using NVIDIA(NASDAQ: NVDA) chips as the brain powering its vehicles.
Image source: Roborace.
Car races have a long history of being the testing ground for features we now take for granted while driving. Things like disc brakes, rearview mirrors, and push-button ignition all got their start on the track. Roborace sees its autonomous racers helping develop future autonomous cars for the general public. The information learned can help automakers and tech companies like NVIDIA home in on what works best for cars of the future.
Mobile World Congress has developed into more than a show for phones and mobile providers; it's a venue for companies that rely on wireless tech to show off their latest developments. Investors can watch the action to see what's the future might look like.
10 stocks we like better than NokiaWhen investing geniuses David and Tom Gardner have a stock tip, it can pay to listen. After all, the newsletter they have run for over a decade, Motley Fool Stock Advisor, has tripled the market.*
David and Tom just revealed what they believe are the 10 best stocks for investors to buy right now... and Nokia wasn't one of them! That's right -- they think these 10 stocks are even better buys.
Click here to learn about these picks!
*Stock Advisor returns as of February 6, 2017
Teresa Kersten is an employee of LinkedIn and is a member of The Motley Fool's board of directors. LinkedIn is owned by Microsoft. Nicholas Rossolillo has no position in any stocks mentioned. The Motley Fool owns shares of and recommends Nvidia. The Motley Fool recommends Intel. The Motley Fool has a disclosure policy.