A Commodity Rebound Fuels Plains All American Pipeline, L.P. in April, but Challenges Remain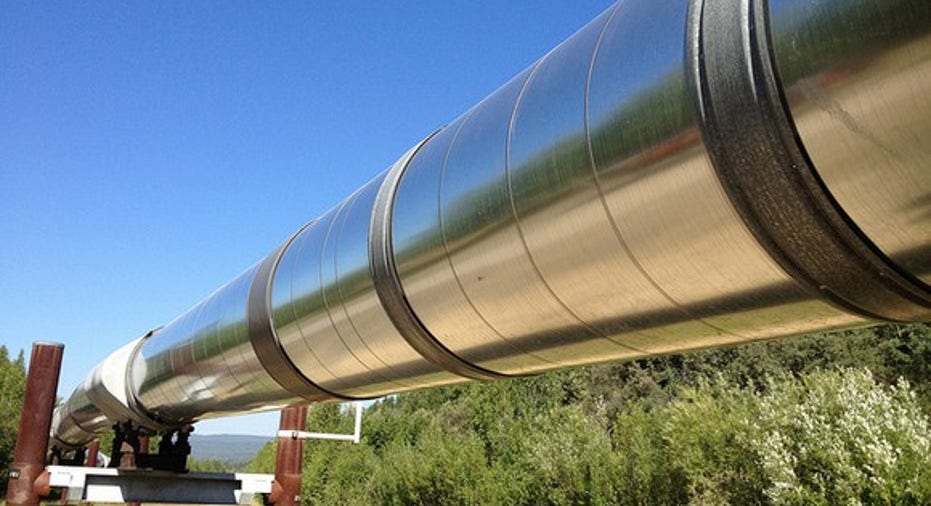 Image source: Plains All American Pipeline, L.P.
What: Shares of Plains All American Pipeline , a midstream master-limited partnership focused on the transportation, storage, terminalling, and marketing of crude oil, natural gas, and natural gas liquids, jumped 13% in April based on data from S&P Global Market Intelligence. The reason behind the valuation increase appears to be primarily be tied to an improvement in underlying commodity prices.
So what: We haven't been able to say this often, but April was a fantastic month to be involved in the crude oil industry. The spot price for West Texas Intermediate rose nearly 20% during the month, marking oil's biggest romp higher in about a year. Higher oil prices could encourage drillers to boost production and/or sign long-term transportation contracts which would play into Plains All American's favor.
Image source: Flickr user Maureen.
Additionally, higher crude prices would presumably lower the risk (even nominally) of more bankruptcies within the sector. Fewer bankruptcies means a higher likelihood of guaranteed cash flow for midstream companies like Plains All American.
Also during April, Plains All American announced that it was acquiring Westcoast Energy from Spectra Energy for $150 million. Westcoast is a natural gas liquids businesses in Western Canada with two NGL storage facilities and seven NGL terminals that'll expand Plains All American's core NGL assets in the region.
Now what: While a solid month overall for Plains All American Pipeline, make no mistake that this is a midstream provider that's predominantly on the defensive. While purchasing Westcoast Energy from Spectra Energy, Plains is also in the process of divesting $500 million to $600 million in noncore assets to counter the large debt load it's been shouldering a little more than $9.1 billion in debt as of Q1. It's divested about $250 million through the end of Q1, and anticipates a similar amount of sales closing during Q2.
Meanwhile, as pointed out by fellow Fool Tyler Crowe, Plains All American has turned to issuing $1.6 billion in preferred equity to private equity firms in order to raise the capital needed to fuel its core business expansion. Presumably, more midstream properties should mean more cash flow, and more cash flow should allow Plains to service its debt and maintain its double-digit percentage dividend yield. But for this to happen, commodity prices need to continue to stabilize, and lending rates need to remain favorable such that Plains has cheap access to capital over the long run. That's a lot to ask for a company on the defensive, and it might be all the more reason to remain a casual observer on the sidelines instead of an active investor in this company.
The article A Commodity Rebound Fuels Plains All American Pipeline, L.P. in April, but Challenges Remain originally appeared on Fool.com.
Sean Williamshas no material interest in any companies mentioned in this article. You can follow him on CAPS under the screen nameTMFUltraLong, track every pick he makes under the screen name TrackUltraLong, and check him out on Twitter, where he goes by the handle@TMFUltraLong.The Motley Fool owns shares of and recommends Spectra Energy. Try any of our Foolish newsletter services free for 30 days. We Fools may not all hold the same opinions, but we all believe that considering a diverse range of insights makes us better investors. The Motley Fool has a disclosure policy.
Copyright 1995 - 2016 The Motley Fool, LLC. All rights reserved. The Motley Fool has a disclosure policy.