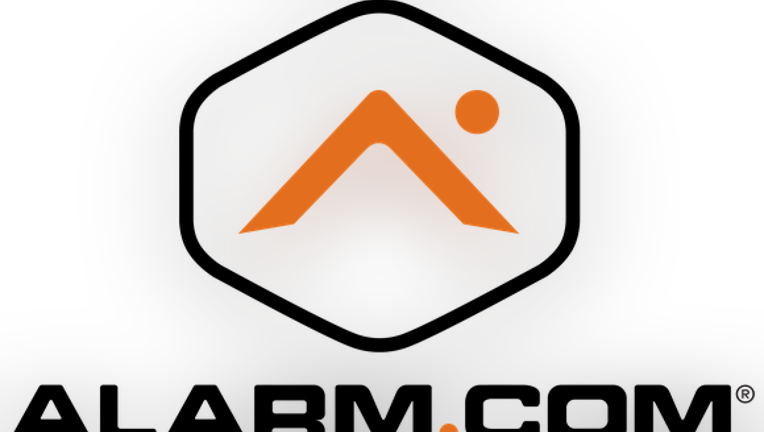 Connected-home platform provider Alarm.com (NASDAQ: ALRM) reported its first-quarter results after the market closed on May 9. Revenue growth accelerated a bit from the fourth quarter, and profitability improved dramatically. The acquisition of the Connect and Piper business units provided a boost to the numbers, and the company slightly raised its guidance for the full year. Here's what investors need to know about Alarm.com's first-quarter results.
Alarm.com results: The raw numbers
Data source: Alarm.com.
Image source: Alarm.com.
What happened with Alarm.com this quarter?
Profitability improved as software-as-a-service (SaaS) and license revenue surged.
SaaS and license revenue rose 26% year over year to $50.2 million. This includes contributions from Connect and Piper -- two business units acquired by Alarm.com. The acquisition of those business units closed on March 8.
Hardware and other revenue increased by 26% year over year to $24.0 million.
Adjusted EBITDArose 30% year over year to $14.1 million.
Cash flow from operations totaled $13 million, up from $7.3 million in the prior-year period.
Total cash and cash equivalents decreased to $63.2 million from $140.6 million at the end of 2016. The decrease was driven by spending on acquisitions.
Alarm.com provided the following guidance for the second quarter and the full year:
Second-quarter SaaS and license revenue is expected between $57.8 million and $58.0 million.
Full-year SaaS and license revenue is expected between $231.7 million and $232.7 million.
Full-year revenue is expected between $322.7 million and $325.7 million.
Adjusted EBITDA is expected between $65.5 million and $66.5. million.
Non-GAAP earnings per share are expected between $0.74 and $0.76.
What management had to say
Alarm.com President and CEO Steve Trundle discussed the company's progress during the quarter: "We're off to a solid start in 2017, with continued growth in SaaS and license revenue and increased profitability. Our service provider partners continue to lead the security industry's transformation from traditional service to higher-value interactive solutions, and we announced new product initiatives to help them deliver a best-in-class experience to their customers."
The company outlined some new features that were added to its mobile app for service provider partners during the quarter:
Looking forward
Solid revenue growth continued for Alarm.com during the first quarter, along with a substantial improvement in profitability. The big driver of the bottom-line increase, however, was a lower tax rate; GAAP operating income was up just 5.3% year over year.
Alarm.com boosted its full-year guidance slightly, compared with its previous outlook. The new guidance calls for revenue growth of about 24% this year, just a touch lower than its first-quarter growth rate. The company's strategy of partnering with service providers has been successful so far, and Alarm.com will continue to leverage those relationships to grow revenue going forward.
10 stocks we like better than Alarm.com HoldingsWhen investing geniuses David and Tom Gardner have a stock tip, it can pay to listen. After all, the newsletter they have run for over a decade, Motley Fool Stock Advisor, has tripled the market.*
David and Tom just revealed what they believe are the 10 best stocks for investors to buy right now... and Alarm.com Holdings wasn't one of them! That's right -- they think these 10 stocks are even better buys.
Click here to learn about these picks!
*Stock Advisor returns as of May 1, 2017
Timothy Green has no position in any stocks mentioned. The Motley Fool recommends Alarm.com Holdings. The Motley Fool has a disclosure policy.