A Big Blow to CAR-T -- Should Investors Buy?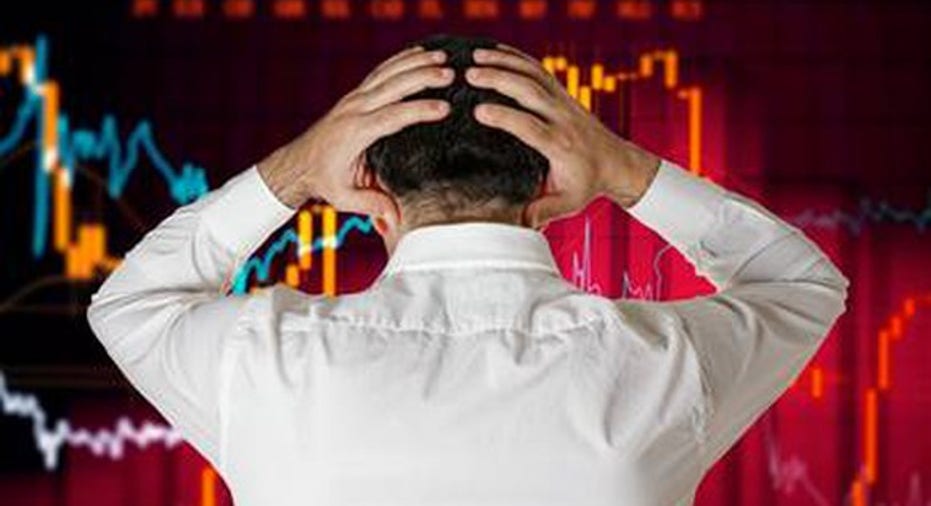 Image source: Getty Images.
After two more people passed away in a key clinical trial of a next-generation cancer-fighting approach, shares in Juno Therapeutics lost roughly a third of their value. The deaths have resulted in the FDA placing the trial on hold; but it's too soon to say whether or not that hold will remain in place for long. Can Juno Therapeutics survive this news, and should investors be buyers of CAR-T stocks?
An entirely new way of curbing cancer
Juno Therapeutics is a leader in researching the potential cancer-fighting ability of our immune system. The company's lead product candidate is JCAR015, a chimeric antigen receptor T-cell therapy, or CAR-T.
JCAR015 is being studied as a treatment for advanced cases of acute lymphoblastic leukemia, or ALL. In this treatment, a patient's T-cells are removed, reengineered to spot a common protein expressed by cancer cells, and reintroduced back into the patient. As these super-charged T-cells reproduce and spread throughout the body, they identify, bind to, and destroy the cancerous cells.
So far, response rates to JCAR015 have been impressive, but questions have previously emerged regarding its safety. In the past, life-threatening cytokine storms caused by JCAR015 have occurred in patients.Cytokine storms, however, aren't the cause of the two patient death's last week. Instead, those deaths were caused by swelling in the brain, or cerebral edema, that was caused by neurotoxicity.
Adjusting the treatment regimen
In the now-halted trial, JCAR015 was being given to patients after they had been preconditioned with the chemotherapies cyclophosphamide and fludarabine.Although it's not known for sure, Juno Therapeutics believes the addition of fludarabine to the pre-conditioning regimen in Q2 led to the neurotoxicity that caused the brain swelling.
The company plans to file a response to the FDA regarding the clinical hold that would remove fludarabine from the treatment regimen this week. Regulators have said they'll review that information quickly, but it's anyone's guess when such a review could result in a lifting of the clinical hold that's been placed on this trial.
Assuming that the clinical trial is resumed without fludarabine, Juno Therapeutics management believes that JCAR015 can still deliver positive efficacy. That's because most of the patients participating in JCAR015's phase 1 trial did not receive fludarabine.
Looking forward
Although there's a good chance this trial resumes, the delay and shift in treatment regimen will very likely throw a wrench into Juno Therapeutics' plans to win early approval of JCAR015 in 2017.Previously, Juno Therapeutics had hoped to present interim results of JCAR015's phase 2 trial early next year, allowing for an FDA decision prior to 2018. Now, management believes that the soonest an approval could be won for JCAR015 is in 2018.
That's potentially good news forKite Pharma investors. Until now, Juno Therapeutics and Kite Pharma were in a foot race to get their competing CAR-Ts to market next year. Given that Kite Pharma's timeline remains intact, Juno Therapeutics' stumble could give Kite Pharma a big first-mover advantage.
Although no patient deaths in KTE-C19's trials have been reportedly caused by KTE-C19, there was one patient death reported last August. A review determined the death wasn't caused by KTE-C19, and the trial continued as planned. However,KTE-C19's trial also includes fludarabine as part of a patient pre-conditioning protocol, and neurotoxicity has been pretty commonly observed in trials -- but it's been "generally reversible."
While CAR-T therapy may eventually revolutionize how doctors treat relapsing and recurring B-cell cancers, Juno Therapeutics' news raises the risk associated with owning CAR-T stocks. If Juno Therapeutics is right, that the deaths are due to fludarabine, then investors will need to adjust their models to allow for delayed commercialization. That's not a good thing.
Further, if Juno Therapeutics' is right about fludarabine, it casts a shadow over Kite Pharma's trial, too. As a result, Kite Pharma is also a risky stock to buy.
The article A Big Blow to CAR-T -- Should Investors Buy? originally appeared on Fool.com.
Todd Campbell has no position in any stocks mentioned.Todd owns E.B. Capital Markets, LLC. E.B. Capital's clients may have positions in the companies mentioned. Like this article? Follow him onTwitter where he goes by the handle@ebcapital to see more articles like this.The Motley Fool recommends Juno Therapeutics. Try any of our Foolish newsletter services free for 30 days. We Fools may not all hold the same opinions, but we all believe that considering a diverse range of insights makes us better investors. The Motley Fool has a disclosure policy.
Copyright 1995 - 2016 The Motley Fool, LLC. All rights reserved. The Motley Fool has a disclosure policy.