A 2016 Outlook for the Movie Theater Industry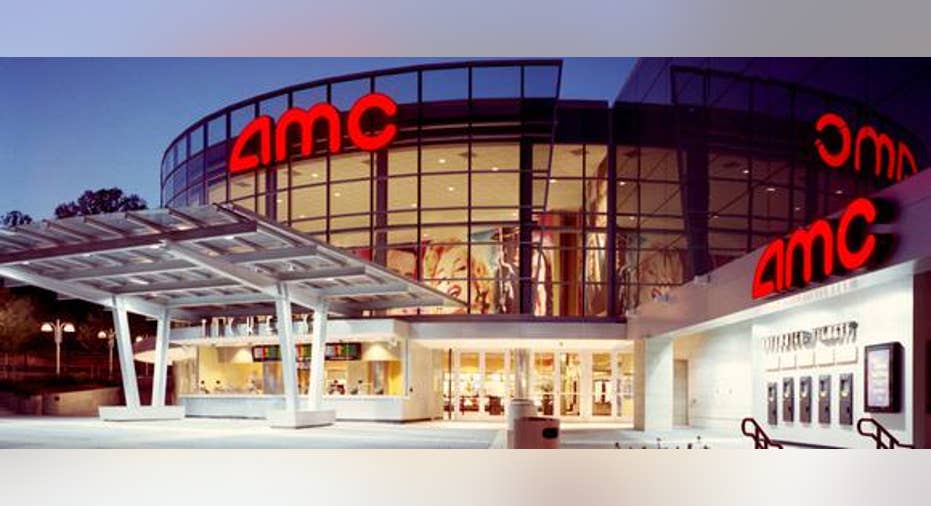 Source: AMC Entertainment
Last year was a record setter for movie theaters all over the country. Ticket sales exceeded $11 billion as moviegoers flocked to see everything from dinosaurs to global espionage and fantastical sci-fi heroes.
The U.S. theater industry is dominated by three players: Cinemark Holdings , Regal Entertainment , and AMC Entertainment . Coming off a strong 2015, what is the outlook for the coming year? And which theater company is the best buy for investors interested in the sector?
Theater business results and 2016 outlookTo begin our outlook, let's take a look at some key statistics for the companies under consideration:
| Metric | Cinemark | Regal | AMC |
| --- | --- | --- | --- |
| North America Screen Count | 4,518 | 7,361 | 5,261 |
| Fiscal Year 2015 Revenue | $2.85 billion | $3.13 billion | $2.95 billion |
| Revenue Per Screen | $631,000 | $425,000 | $561,000 |
| Fiscal Year 2015 Earnings Per Share | $1.87 | $0.98 | $1.06 |
| Trailing Twelve Month Profit Margin | 7.6% | 4.9% | 3.5% |
| Fiscal Year 2016 Expected Revenue | $2.87 billion | $3.12 billion | $3.18 billion |
| One Year Expected Earnings Growth | 4.3% | (5.6%) | 14.2% |
| Dividend Yield | 3.0% | 4.1% | 2.7% |
| Five-Year PEG Ratio | 1.55 | 2.09 | 1.26 |
Source: Cinemark, Regal, and AMC fiscal year 2015 results
Look at the chart, and you can clearly see Cinemark is the most efficient company when it comes to squeezing revenue out of its screens. The company also boasts the highest profit margin over the last year and and a nice dividend at just under 3%. Cinemark also seems to be fairly valued for future growth with a PEG of 1.55.
Although currently the largest theater by number of screens and boasting the highest dividend yield, Regal is expected to see earnings decline in 2016. Regal is also expensive compared to its peers with a PEG over two.
However, it is AMC, currently the second largest theater operator in the U.S., that is expected to be the big winner of 2016. Revenue and profits are both expected to increase sharply, and its five-year PEG is a discount to the competition at only 1.26. It is worth noting that the company is enjoying a lift from the recent news that it will be buy out small-town theater operator Carmike Cinemasto form the largest U.S. theater company. The transaction is expected to close by the end of the year. Putting that aside, AMC is expected to see growth this year due to the 2015 acquisition of 410 screens.
Which theater is the best buy?For investors looking for income, Cinemark is a solid candidate. With its current yield and valuation, the company balances the current payouts with future growth potential. Even though larger rival Regal boasts the higher yield, most of earnings are going to the dividend. As a result, future business growth is expected to be negative or stagnant.
For investors seeking more robust opportunities, AMC is trading at attractive price levels. With a PEG ratio discounted to that of its peers and acquisitions fueling top and bottom line results going forward, AMC will be in a powerful position as North America's largest movie theater operator.
With box office sales expected to stay near or exceed $11 billion in each of the next few years and many theaters adding new features like full food menus and 3D screens, the movie theater industry looks like a good opportunity for investors going forward.
The article A 2016 Outlook for the Movie Theater Industry originally appeared on Fool.com.
Nicholas Rossolillo has no position in any stocks mentioned. The Motley Fool has no position in any of the stocks mentioned. Try any of our Foolish newsletter services free for 30 days. We Fools may not all hold the same opinions, but we all believe that considering a diverse range of insights makes us better investors. The Motley Fool has a disclosure policy.
Copyright 1995 - 2016 The Motley Fool, LLC. All rights reserved. The Motley Fool has a disclosure policy.