A 10-Point Checklist for Investing in Telecom Stocks (Part 1)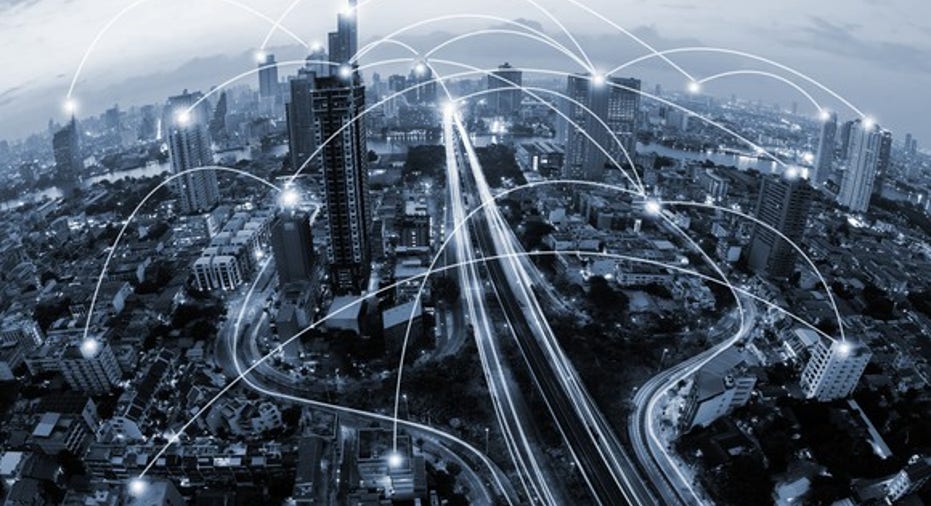 Image source: Getty.
Buying telecom stocks probably seems like a fairly straightforward exercise. Due to the industry's relative stability, some investors regard telecommunications companies as similar to utilities, a sleepy and staid industry if ever there was one.
In reality, though, investing in telecom stocks isn't nearly as clear-cut as it might seem. In this two-part article, we will examine a host of key business and financial metrics that investors need to consider before actually investing in any telecom stock.
Image source: Author.
1. Evaluate churn rates
If you read through any telecom company's annual report, you're guaranteed to come across the commonly used metric "churn rate." The term simply refers to the number of subscribers that leave their service over a given period of time, as a percentage of total subscribers. The number isn't unique to the telecom industry, though; churn rates are often measured in sectors that use subscription-based business models, like the cable-TV industry.
The lower the churn rate, the better, since customer defections act as a headwind to revenue growth and profit margins. Telecom companies disclose their churn rates in their SEC filings. For example, AT&T (NYSE: T), Verizon Communications (NYSE: VZ), T-Mobile US (NASDAQ: TMUS), and Sprint (NYSE: S) have each maintained churn rates of between 1% and 2% over the past year.
As the U.S. smartphone market matures, telecom companies are increasingly attempting to grow by courting one another's customers. This has led to a minor rise in churn rates in recent quarters, though they are unlikely to spike appreciably beyond their current range. Investors researching telecom stocks will certainly want to closely monitor this crucial metric.
2. Examine ARPU trends
Perhaps the second most commonly discussed performance metric in the telecom industry isaverage revenue per user, or ARPU. Just as it sounds, this measures the typical revenue garnered from one customer. Telecom companies closely monitor this metric to help shape their near-term and long-term growth strategies. Growing ARPU can prove particularly lucrative for telecom companies, since applying new revenue-growth strategies to current users flows directly to the bottom lines.
The general ARPU trend among U.S. telecom carriers has largely been downward over the past several years, the result of continued price competition among the four main industry leaders. Sprint and T-Mobile have aggressively slashed prices and added other incentives to court customers away from AT&T and Verizon. However, in response, AT&T and Verizon have both expanded the breadth of their product offerings -- AT&T bought DIRECTV, and Verizon acquired AOL and Yahoo! -- to further monetize their customer bases.
Telecom companies also track subscriber metrics including Average Billings Per User, Average Revenue Per Account, and Average Billings Per Account, which generally attempt to provide the same kind of user-level insight into a company's revenue-generation capabilities. Either way, anyone considering investing in a telecom stock should review the company's ARPU and its general direction to gain a better sense of the business's overall health.
3. Research network coverage and quality
With the bulk of each telecom company's sales coming from wireless subscribers -- a trend that will only accelerate in the future -- having a sense of the relative strengths and weaknesses of a telecom company's network is essential. Rather than a fixed position, each wireless telecom company's network should be thought of as a snapshot of its current capabilities, which are constantly changing. Here are the overall network quality scores PC Magazine gives Verizon, AT&T, T-Mobile, and Sprint in its extensive annual report on the U.S. telecom industry:
Image source: PC Magazine.
As you can see, each of the four major U.S. telecom operations offers a reasonably strong network, with AT&T and Sprint suffering from relatively slower upload speeds. This picture changes from region to region, and from urban to rural environments. Furthermore, with each telecom already testing 5G -- the next evolution for wireless standards -- their differences in network quality are certain to change throughout the latter half of the decade.
4. Check the dividend policy
Telecom companies have historically been strong dividend stocks. As just one example, the sector's 4.2% average dividend yield is more than double the S&P 500's 2% payout. Though the sector overall has a high average yield, there are divergences between companies in the sector. Here's how the four largest telecom stocks vary by dividend policy:
Data sources: Dividend.com and Google Finance.
As you'll see in future sections, a telecom company's dividend policy often reflects its current financing circumstances. For example, Frontier Communications' 13.2% dividend yield reflects the heightened long-term risk that comes with its legacy landline strategy, which many investors expect to gradually erode in the coming years. On the other end of the spectrum, Sprint and T-Mobile intentionally avoid paying dividends in favor of investing all their excess cash into improving their wireless networks, in hopes of stealing subscribers from AT&T and Verizon. Taking the time to understand the reasons a telecom firm pursues its dividend policy can absolutely save you from a costly investment mistake.
5. Examine the capital structure
The telecom industry is notably capital-intensive. In order to provide a competitive network, telecommunications companies have to invest extensively in a wide range of fixed assets. As such, telecom operators often tap debt markets to fund a large part of their operations. The industry's subscription model -- in which cash flows tend to be fairly consistent -- also supports the use of leverage. As such, investors need to dig into a telecom company's balance sheet as part of their due diligence.
A number of common balance-sheet ratios can prove extremely useful here. Investors can look at a company's debt-to-equity ratio, current ratio, net cash, and debt as a percentage of invested capital. Used together, these and other balance-sheet ratios can give you a view into a company's long-term financial viability.
But wait, there's more
Think you're getting the hang of analyzing telecom stocks? Make sure to also look at Part 2 of our checklist for successfully researching telecom companies.
Forget the 2016 Election: 10 stocks we like better than Verizon Communications Donald Trump was just elected president, and volatility is up. But here's why you should ignore the election:
Investing geniuses Tom and David Gardner have spent a long time beating the market no matter who's in the White House. In fact, the newsletter they have run for over a decade, Motley Fool Stock Advisor, has tripled the market.*
David and Tom just revealed what they believe are the ten best stocks for investors to buy right now... and Verizon Communications wasn't one of them! That's right -- they think these 10 stocks are even better buys.
Click here to learn about these picks!
*Stock Advisor returns as of November 7, 2016
Andrew Tonner has no position in any stocks mentioned. The Motley Fool recommends T-Mobile US, Verizon Communications, and Yahoo. Try any of our Foolish newsletter services free for 30 days. We Fools may not all hold the same opinions, but we all believe that considering a diverse range of insights makes us better investors. The Motley Fool has a disclosure policy.