9 Things To Know About Xiaomi Before Its IPO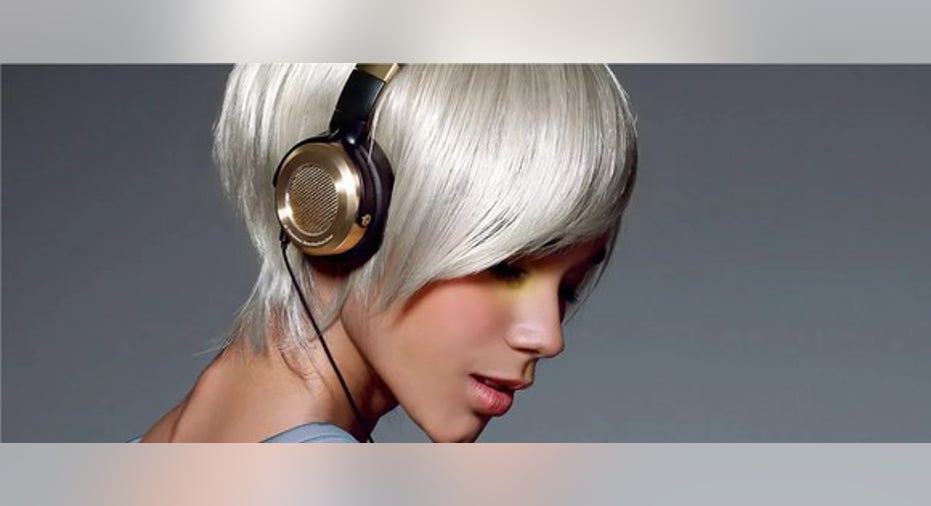 Many investors have wondered when Xiaomi , one of the biggest smartphone makers in China, will ever go public. But back in March, Xiaomi CEO Lei Jun told reporters at the opening of the National People's Congress in Beijing that there weren't any plans to file for an IPO "at the moment." Later that month, Xiaomi International VP Hugo Barra told Reuters that the company was self-sufficient, and that there were "no plans" to raise money through new investment rounds or an IPO.
Image source: Xiaomi.
Yet that doesn't necessarily mean that Xiaomi will stay private forever. Therefore, investors should familiarize themselves with nine key facts about Xiaomi's business.
1. Xiaomi built its business by selling smartphones equipped with mid-range and high-end hardware at low-end prices. It initially only sold its devices online to avoid brick-and-mortar markups and relied on word-of-mouth advertising and social media campaigns to reduce marketing expenses.
2. That strategy helped it become the the fifth largest smartphone makerin the world in 2015. Most of its sales still come from China, but the company has gradually expanded into new markets like Brazil and India.
3. Xiaomi's revenue rose 5% to 78 billion yuan ($12.5 billion) in 2015. It sold 70 million smartphones during the year, but that missed its target of 80 million and caused it to fall behind its bigger Chinese rivals Huawei and Lenovo. Oppo also recently overtook Xiaomi during thefirst quarter of 2016, according to Strategy Analytics.
4. Huawei, Lenovo, Oppo, and other Chinese OEMs stole market share from Xiaomi by matching its prices and replicating its business model of online sales and social media promotions. These new rivals have caused price expectations to plunge, making it difficult for pricier Android rivals like Samsung and HTC to remain competitive.
5. To diversify away from smartphones, Xiaomi launched consumer electronics like headphones, fitness trackers, wireless scales, smart TVs, air purifiers, and even drones -- which were all sold on its high-quality/low-cost model. It also expanded its digital ecosystem with its own app store, mobile games, O2O (online-to-offline) services, action camera makers, and streaming video.
Xiaomi's Mi Headphones. Image source: Xiaomi.
6. Xiaomi's internet-based revenue hit $564 million last year, but that missed its prior target of$1 billion. Back in 2013, Lei Jun told Reuters that Xiaomi was "more like Amazon " than a clone of Apple . Lei declared that "Xiaomi selling mobile phones is like Amazon selling Kindles," meaning that it sold devices so cheaply to tether more users to its digital ecosystem.
7. Xiaomi was valued at $46 billion after its last round of funding in late 2014, making itthe world's most valuable start-up at the time. That figure values the company at 3.7 times its 2015 sales, which is much pricier than comparable companies like Sony, which has an enterprise value of $35 billion with an EV/Sales ratio of 0.5.
8. Xiaomi's list of investors include venture capital firms like Morningside Group and Qiming Venture Partners. It also includes mobile chipmaker Qualcomm , which participated in the Series B funding round which raised $90 million in late 2011.
9. Xiaomi has a close relationship with Microsoft . Last December, it launched Windows 10 Mobile for its Mi 4 devices as an alternative to Android. In May, itinstalled Microsoft's productivity software on its devices and agreed to buy 1,500 of the tech giant's patents. Those patents could help Xiaomi enter new markets like the U.S., which it previously avoided due to the threat of patent litigation from Apple, Samsung, or other entrenched rivals.
But is it too late for Xiaomi to go public?
A lot of people were inquiring about a Xiaomi IPO after its explosive 135% sales growth in 2014. But now that Xiaomi's sales have dropped to the single digits, an IPO probably won't generate as much excitement among growth-seeking investors.
The company faces a lot of headwinds in the crowded smartphone market, and there's no guarantee that its digital growth can offset weaker hardware sales. Nonetheless, investors should be familiar with how Xiaomi operates, and how its business strategies could affect a wide range of U.S. companies like Apple, Microsoft, Fitbit, and GoPro.
The article 9 Things To Know About Xiaomi Before Its IPO originally appeared on Fool.com.
Leo Sun owns shares of Amazon.com and Qualcomm. The Motley Fool owns shares of and recommends Amazon.com, Apple, GoPro, and Qualcomm. The Motley Fool owns shares of Microsoft and has the following options: long January 2018 $90 calls on Apple and short January 2018 $95 calls on Apple. The Motley Fool recommends Fitbit. Try any of our Foolish newsletter services free for 30 days. We Fools may not all hold the same opinions, but we all believe that considering a diverse range of insights makes us better investors. The Motley Fool has a disclosure policy.
Copyright 1995 - 2016 The Motley Fool, LLC. All rights reserved. The Motley Fool has a disclosure policy.