9 Reasons Why the Worst May Not Be Over for Valeant Pharmaceuticals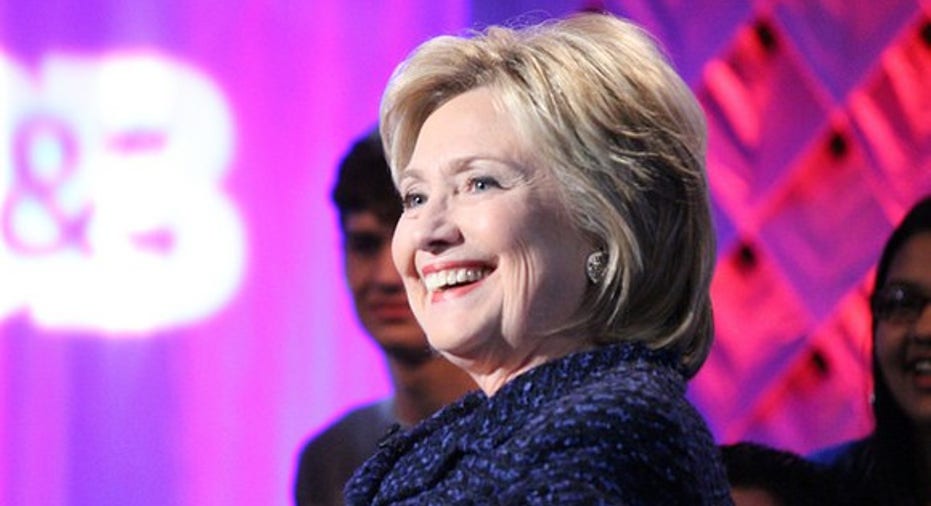 Someone call Doc Emmett Brown from Back to the Future, because Valeant Pharmaceuticals shareholders would sure like to go back to August 2015, when their stock was valued at roughly $90 billion and trading above $260 per share. With Valeant's stock price falling once more on Thursday, and touching a fresh 52-week low, Valeant's market cap now stands at just $8.5 billion.
A number of factors have played into Valeant's decline, and for the most part, none of the adverse issues affecting Valeant have been resolved. Here are nine reasons why I'd suggest the worst may not be over.
1. Ongoing regulatory probes into pricing practices
Arguably, the biggest worry for Valeant Pharmaceuticals is the three ongoing probes the company disclosed in its 10-K filing on April 29. Wall Street and investors were well aware that Valeant's pricing practices were under heavy scrutiny by lawmakers, but they were unaware just how many regulators were investigating its practices.
To be clear, probes don't equate to wrongdoing, and Valeant's business model could get a clean bill of health from lawmakers. However, it could also result in some hefty fines if regulators determine that Valeant has been unfairly pricing its drugs.
2. $31 billion in debt
If there's a close runner-up to Valeant's pricing-practice woes, it's the $31 billion in debt the company is lugging around on its balance sheet. Valeant's primary growth engine is acquisitions, which are often fueled by debt. When Valeant failed to file its 10-K in a timely manner, its secured lenders -- which hold about $12 billion of $31 billion in outstanding debt -- threatened to accelerate repayment, because Valeant was in danger of violating its debt covenants.
Valeant was able to gain concessions from its secured lenders if it filed its 10-K by April 29 -- which it did -- but in turn, it was hit with $50,000 in fees for every $10 million financed and a 1% increase in its lending rate. The last thing Valeant needed was a higher interest rate, given that its balance sheet was already burdened.
3. Asset sales
The possibility of asset sales could be another sore point for Valeant. Valeant doesn't want to part with core assets, such as eye-care giant Bausch & Lomb or irritable bowel syndrome drug Xifaxan, which was the lynchpin of its Salix Pharmaceuticals purchase. Selling these central cogs could quickly help Valeant reduce its debt, but it would also remove a lot of future growth potential and could make servicing any remaining debt difficult. On the other hand, if Valeant doesn't sell many of its non-core assets, its high debt will likely hinder its near-term business strategy.
4. Guidance reduction
Valeant's complete lack of business clarity is another reason why its valuation could suffer. In mid-March, when Valeant reported its preliminary fourth-quarter results and announced it was delaying its 10-K filing, the company guided full-year 2016 sales to a range of $11 billion to $11.2 billion and forecast adjusted EPS of $9.50 to $10.50.
This compares to guidance of $12.5 billion to $12.7 billion in sales, and adjusted EPS of $13.25 to $13.75 that it issued in December. If things deteriorated this quickly in three months, there's no telling what could happen in the coming months.
5. Failure to follow through
Valeant's image has also taken a major hit during its downfall, and it doesn't appear, according to a recent New York Times article, that the company is helping its cause by failing to follow through with its pricing practice promises. Although Valeant announced cuts of up to 30% for cardiovascular drugs Nitropress and Isuprel in February, The New York Times reports that top cardiovascular hospitals throughout the country, including Johns Hopkins and the Mayo Clinic, have yet to see any discount whatsoever.
6. CEO transition
Many on Wall Street view the hiring of Joseph Papa from Perrigo, a company he built up over the course of a decade into a major over-the-counter drug player, as a positive. However, it could take time for Papa to get up to speed on everything that needs fixing at Valeant.
Anytime a CEO transition is made, there's concern that a company's business strategy could go off course. For Valeant, that could be a goodthing over the long run, but in the near term, it may represent another source of disruption.
Democratic Party front-runner Hillary Clinton. Image source: Flickr user Evan Guest.
7. The Hillary effect
Valeant shareholders shouldn't discount the "Hillary effect" either. It's looking as if Hillary Clinton will be the Democratic Party's nominee for president in 2016, and she has taken a pretty hard-line stance against prescription-drug inflation in recent months.
In September, Clinton laid out a number of prescription-drug reforms that would allow the federal government to use its might to negotiate drug prices lower, as well as cap what consumers spend per month on prescription drugs. To be clear, there are no guarantees that Clinton will win in November -- or, if she does, that prescription-drug reforms will be implemented. However, it's clear that drug-pricing concerns should not be taken lightly.
8. Short-sellers growing
Pessimism toward Valeant also continues to grow among traders. In mid-March, short-sellers -- traders who make money when stock prices fall -- held 18 million shares of Valeant stock. By mid-April, this figure had jumped to 21.9 million. Although only 6.9% of Valeant's total float is held by short-sellers, it's unnerving that the number of short-sellers on a month-over-month basis is growing, and it could imply further downside.
9. Minimal insider buying
Lastly, if Valeant's management and board of directors believes so strongly in the company's long-term business model, then why haven't we seen much in the way of insider buying? During the last six months, insiders have only purchased 30,775 shares. Comparatively, more than 4.3 million shares have been sold by insiders over the same time frame. If insiders aren't willing to put their money to work in Valeant, then why should you be?
The article 9 Reasons Why the Worst May Not Be Over for Valeant Pharmaceuticals originally appeared on Fool.com.
Sean Williamshas no material interest in any companies mentioned in this article. You can follow him on CAPS under the screen nameTMFUltraLong, track every pick he makes under the screen name TrackUltraLong, and check him out on Twitter, where he goes by the handle@TMFUltraLong.The Motley Fool owns shares of and recommends Valeant Pharmaceuticals. Try any of our Foolish newsletter services free for 30 days. We Fools may not all hold the same opinions, but we all believe that considering a diverse range of insights makes us better investors. The Motley Fool has a disclosure policy.
Copyright 1995 - 2016 The Motley Fool, LLC. All rights reserved. The Motley Fool has a disclosure policy.