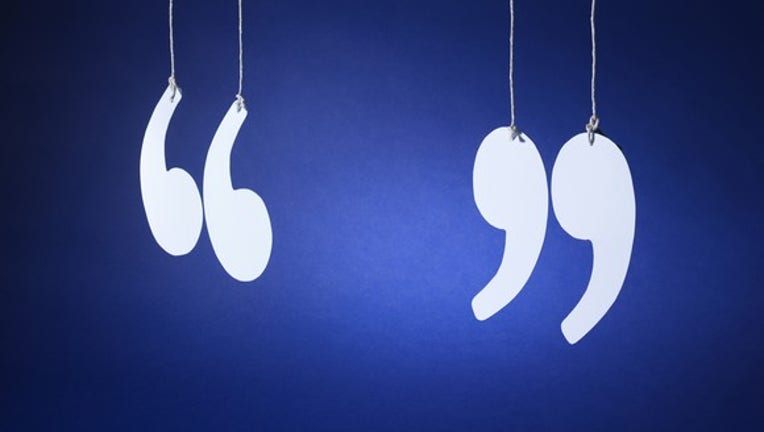 Image source: Getty Images
Fortune ranks her as the secondmost powerful woman in business today. The publication also ranks her as the 14thmost powerful woman in the entire world. The company she runs occupies the 44th position on the Fortune 500 list. Simply said, PepsiCo (NYSE: PEP) Chairman and CEO Indra Nooyi needs no introduction.
After a hugely successful career, Nooyi took the helm at the beverage giant in late 2006. In her more than a decade at the helm, Nooyi has more than doubled PepsiCo's revenuewhile also aggressively diversifying the company's product portfolio as demand for healthier foods upended the industry. Like Facebook COO Sheryl Sandberg, Indra Nooyi is a leading voice on leadership, business, and diversity in the workplace. Here are nine inspirational and interesting quotes from Indra Nooyi that will make you a more insightful investor and person.
Indra Nooyi quotes on leadership
Without question, Nooyi's work ethic and personal leadership have been fundamental in making her the great CEO she is today. Nooyi's family played a critical role in cementing her legendary work ethic.
Growing up in India, if the young Nooyi claimed she was unable to perform a task,her grandfather would reportedly make her write "I will not make excuses" 200 times. In light of this, it should come as no surprise that Nooyi's deeply instilled sense of responsibility remains as fierce as ever, a sentiment she captures nicely in the following two quotes:
This hands-on management style has served Nooyi well at a time of great upheaval for the broader beverage and snack food industry. Steering PepsiCo toward a healthier and more diversified mix of products required that Nooyi gain the support of her employees throughout the company. Indeed, Nooyi views the ability to inspire people as one of the most important qualities of a leader:
Indra Nooyi on women and minorities in business
As a woman and a minority in an executive role, Nooyi is uniquely qualified to speak about the racial and gender disparities in the workplace. Interestingly, though, Nooyi's traditional Indian upbringing can at times make her viewpoints seem at odds with more common perspectives toward diversity in the workplace, as the following quote illustrates:
Nooyi's characteristic brutal honesty also extends to women's ability to balance career achievement with family life. In discussing Anne-Marie Slaughter's article "Why Women Still Can't Have It All" in 2014, Nooyi expressed her views on work-life balance for women, echoing the sentiment of the original article:
However, this isn't to say Nooyi holds a negative view of diversity in the workplace. Case in point, she fully recognized the benefits of leveraging the diverse perspective of all PepsiCo employees to help improve the company:
Indra Nooyi on business and PepsiCo
PepsiCo's place in the middle of the public health crisis surrounding obesity also makes the CEO an interesting public figure. Rather than skirt the issue, Nooyi prefers to meet the challenge head-on:
However, as the head of one of the world's largest soda companies, Nooyi cannot simply shutter the sugary products to which PepsiCo owes its roots. Instead, she advocates meeting somewhere in the middle, as you can see here:
In a broader sense, the actual process of overhauling PepsiCo's product offerings also contained lessons about how the business world as a whole has changed in recent years. Echoing a consistent refrain among business leaders today, Nooyi believes that the pace of innovation and disruption has accelerated, as the following words demonstrate:
With her decades of experience at the highest levels of the corporate world, PepsiCo CEO Indra Nooyi is uniquely qualified to discuss business, leadership, and diversity in the workplace. Understanding these important issues is critical for investors everywhere, so hopefully you found these Indra Nooyi quotes interesting and informative.
Forget the 2016 Election: 10 stocks we like better than PepsiCo Donald Trump was just elected president, and volatility is up. But here's why you should ignore the election:
Investing geniuses Tom and David Gardner have spent a long time beating the market no matter who's in the White House. In fact, the newsletter they have run for over a decade, Motley Fool Stock Advisor, has tripled the market.*
David and Tom just revealed what they believe are the ten best stocks for investors to buy right now... and PepsiCo wasn't one of them! That's right -- they think these 10 stocks are even better buys.
Click here to learn about these picks!
*Stock Advisor returns as of November 7, 2016
Andrew Tonner has no position in any stocks mentioned. The Motley Fool owns shares of and recommends PepsiCo. Try any of our Foolish newsletter services free for 30 days. We Fools may not all hold the same opinions, but we all believe that considering a diverse range of insights makes us better investors. The Motley Fool has a disclosure policy.