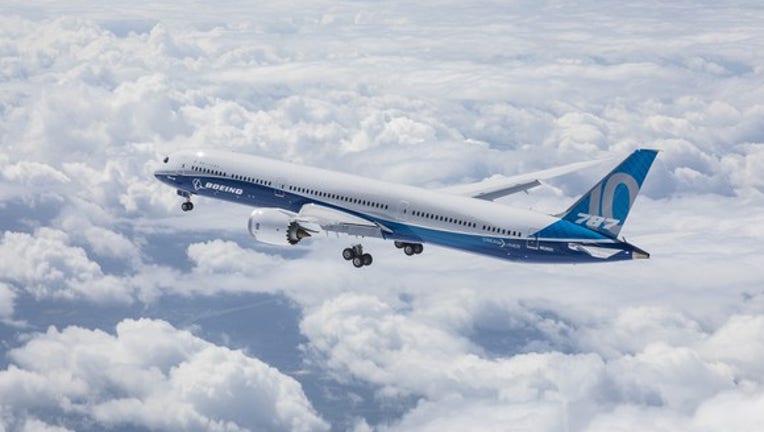 Image Source: Getty Images
A strong 401(k) match is one of the most valuable employee benefits companies can offer. A good match can help employees more than double the value of the money they invest, better assuring their chances of long term financial security. A typical 401(k) match is 50% of contributions up to 6% of the employee's salary, which equates to an extra 3% of the worker's wages going toward retirement savings.
Some companies, however, go well above average when it comes to helping employees save for retirement. The nine companies below will pitch in at least 5% of employees' salaries in the form of 401(k) contributions.
The Arctic Sun LNG tanker. Image source: ConocoPhillips
1) This energy titan offers a titanic match
Oil and natural gas giant ConocoPhillips (NYSE: COP) provides a match of 6% for all employees who contribute at least 1% to their 401(k) plans, plus an additional discretionary match of between 0% and 6% depending on factors like the company's performance. The company targets 3% for the discretionary match, putting the targeted match at 9% of an employee's salary. Given the cyclical nature of the energy business, the flexibility in the discretionary match helps the company be generous when times are good and cut back when times are tough without affecting employees' take-home pay.
A 787 Dreamliner Airplane. Image source: Boeing.
2) This aerospace giant pays up to 6%
Airline manufacturer Boeing (NYSE: BA) offers employees up to 6% above and beyond their salary in the form of a 401(k) match. Boeing's match is 75% of up to 8% of an employee's salary contributed to the 401(k) plan.While that 401(k) match is a generous one, it's actually part of a replacement for an even more generous pension plan. In addition to the match, Boeing employees transitioning from the pension plan get a percentage of their salaries automatically contributed to their retirement plan, with the long-run target between 3% and 5% based on employee age.
Image source: Getty Images.
3) This biotech business goes for double digits
Biotechnology leader Amgen (NASDAQ: AMGN) offers employee an automatic 5% contribution into their retirement plans. In addition, the company will match employees' contributions dollar for dollar on up to 5% of their pay. As a leader in its industry,Amgen has several active products generating billions in revenue, enabling it to continue to invest in researching the next breakthroughs while simultaneously rewarding its people well for their service.
Image source: Getty Images.
4) This money center bank doubles 6% of employees' contributions
Banking giant Citigroup (NYSE: C) offers employees a 100% match on the first 6% of their salaries contributed to their retirement plans. The company also kicks in an automatic contribution of up to 2% of employees' salaries. Citigroup wasn't the fastest bank to recover from last decade's financial crisis, but now that it's again able to generate billions in profits, the bank looks to be back on much more stable financial footing.
Image source: McDonald's.
5) This fast-food icon serves up to 7%
Fast food giant McDonald's (NYSE: MCD) offers its employees a three-to-one match on the first 1% of their salaries contributed to the plan, plus a one-to-one match on the next 4%. The company may also make discretionary contributions to employees' accounts; in recent years, it kicked in an extra 2%. In an industry not known for high wages, a strong 401(k) match like that is a great way for employees to get more out of their work than just their paycheck.
A sample Mastercard credit card with a biometric reader. Image source: Mastercard.
6) This credit card company hands out as much as 7.5%
Credit card giant Mastercard (NYSE: MA) offers employees a 125% match on the first 6% of their salaries deferred into their retirement plan. That works out to as much as 7.5% of employees' salaries. It can also make a discretionary contribution of up to 1.25% of employees' salaries. Each time someone swipes or inserts a Mastercard credit card for payment,some of the fees Mastercard collects find their way into the pockets of employees in the form of that 401(k) match.
Philip Morris International operations center in Lausanne, Switzerland. Image source: Philip Morris International.
7) This cigarette titan has a smoking-hot retirement plan
International cigarette manufacturer Philip Morris International (NYSE: PM) offers employees a dollar-for-dollar match on the first 5% of their salaries deferred toward their retirements. The company also makes its own contribution between 7% and 15% of employee salaries to the retirement plan, regardless of whether employees contribute.That generous plan contribution means employees can get as much as 20% of their salary put toward their 401(k). Philip Morris International can offer such a generous retirement plan thanks to its popular and addictive product lines, which help to assure repeat sales.
Image source: Getty Images.
8) Another generous credit card company, this one with a 6% match
Credit card behemoth Visa (NYSE: V) offers a two-for-one match on the first 3% of salary employees contribute to their 401(k)s, giving employees an additional 6% of their pay.Like Mastercard, Visa makes money every time someone uses one of its cards to make a payment,and the huge volume of transactions it processes around the world enables the company to offer its employees that generous benefit.
Image source: Getty Images.
9) This innovative manufacturer offers 3% plus a 5% match
3M (NYSE: MMM), the maker of Post-it notes, Scotch Tape, and much more, offers employees a dollar-for-dollar match on the first 5% of their salary deferred to their 401(k)s. In addition, the company puts an automatic 3% toward employees' retirement plans. That's as much as 8% on top of their paychecks that employees can have funneled into their 401(k)s. 3M's diversified product lineshelp it assure that it has the revenue to afford such generous match levels, along with other retiree benefits including pre-Medicare medical savings accounts to help those who retire before age 65 pay for healthcare.
The $16,122 Social Security bonus most retirees completely overlook If you're like most Americans, you're a few years (or more) behind on your retirement savings. But a handful of little-known "Social Security secrets" could help ensure a boost in your retirement income. For example: one easy trick could pay you as much as $16,122 more... each year! Once you learn how to maximize your Social Security benefits, we think you could retire confidently with the peace of mind we're all after.Simply click here to discover how to learn more about these strategies.
Chuck Saletta owns shares of McDonald's. The Motley Fool owns shares of and recommends Mastercard and Visa. The Motley Fool has a disclosure policy.