87% of Americans Want Medicare to Have This Power, but the Federal Government Disagrees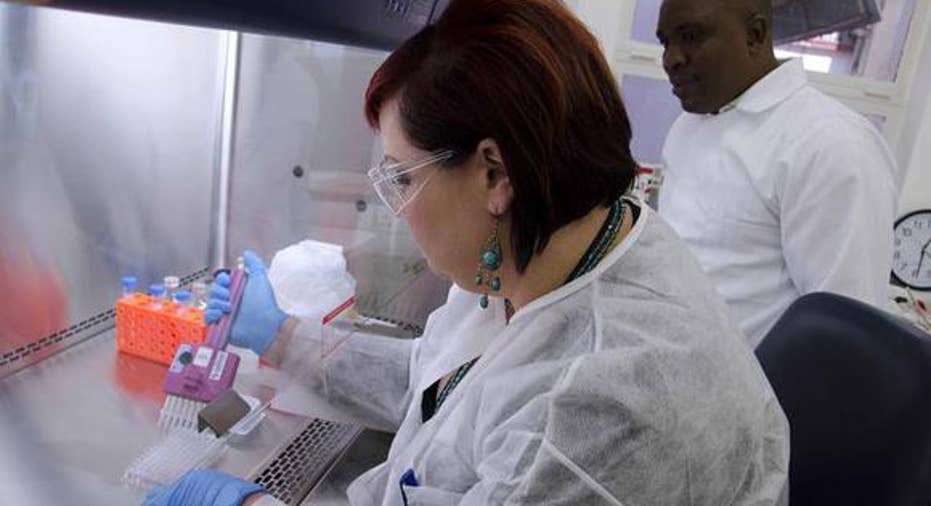 Image source: MyFuture.com via Flickr.
Two of America's most important programs, Medicare and Medicaid, celebrated their 50th birthdays in 2015. Medicare is the program that primarily covers seniors aged 65 and up by helping to pay around 80% of their eligible medical costs, whereas Medicaid primarily steps in to help lower-income Americans and families get medical care when they need it. Combined, these two programs cover around 116 million people.
Yet Medicare tends to garner most of the public's attention, namely because the cost to treat older Americans is considerably higher than the cost of treating the younger adults typically covered under Medicaid. Plus, if medical costs continue to rise at a pace that's far above the rate of inflation, seniors may struggle to meet their medical expenses in retirement.
With this in mind, the Kaiser Family Foundation sought the opinion of more than 1,800 Americans across the country last July in its "Medicare and Medicaid at 50" poll. The purpose of the poll was to gauge consumer satisfaction with Medicare and Medicaid and to find out what changes, if any, consumers would like to see made to these essential programs. For our discussion, we'll be focusing solely on KFF's poll as it relates to Medicare.
A vast majority of Americans want Medicare to have this power One major surprise in KFF's survey is that most Americans believe Medicare is working well for today's seniors. In total, 60% believed Medicare was working well, 30% of respondents did not, and 10% either didn't know or declined to answer. Of respondents currently covered by Medicare, satisfaction with the program jumped to 75%, while just 22% said Medicare wasn't working well.
Image source: StockMonkeys.com via Flickr.
But the other surprising answer emerged when KFF asked respondents whether or not they'd be in favor of a half-dozen proposals to "keep Medicare financially sound in the future." Whereas most solutions were met with low or only modest support, a whopping 87% of respondents (combining all age groups) were in favor of allowing the federal government to negotiate with drug developers to get lower prices on medications. This followed a poll conducted by KFF just a month prior in which almost three-quarters of respondents suggested that prescription drug prices were unreasonable.
We certainly don't need to look far to find skyrocketing drug prices. Gilead Sciences' hepatitis C drugs Sovaldi and Harvoni changed the game for HCV patients by providing them with an effective cure, and a drug that'd do the work with far fewer side effects than prior standards of care. Of course, Gilead's Sovaldi and Harvoni also come with respective price tags of $1,000 and $1,125 per pill. A typical treatment could cost $84,000 or $94,500 over 12 weeks.
Image source: Bristol-Myers Squibb.
Specialty oncology medicines are another culprit, especially for the slim number of medicines covered by Part B that are administered through eligible durable medical equipment. Cancer immunotherapies such as Bristol-Myers Squibb's Opdivo -- a cutting-edge therapy that's approved to treat three separate types of cancer -- can run $143,000 for a full year of treatment. And Medicare patients can ultimately be stuck with huge bills for these drugs.
As KFF's executive director of public opinion,Mollyann Brodie, noted in an interview with Reuters, "People don't understand why these drugs cost so much, and they don't understand why, in America, you can't negotiate for a better price."
The federal government thinks otherwiseSeven out of eight people surveyed would stand behind Medicare reforms that would allow the federal government to use its might to fight prescription drug price inflation, yet the federal government (at least right now) wants no part of the idea. Instead, the federal government wants to stay completely out of negotiations between Medicare and private insurers (in Part D).
Democratic Party front-runner Hillary Clinton has proposed using the power of the federal government to negotiate on Medicare's behalf, as has her primary rival Bernie Sanders, whose "Medicare for All" health reform relies on government intervention to put pressure on drug prices. But an unwilling Congress, as well as inherent advantages for the drug industry, are unlikely to allow these changes to come about.
Consider the following points:
The U.S. has among the highest standards of living in the world. Presumably, that also means Americans can afford to pay a higher cost for their prescription drugs.
Demand for pharmaceuticals is higher in the U.S. than in any other country in the world. If simple supply and demand economics holds true, then Americans should be paying more.
We have long periods of exclusivity for brand-name therapeutics, with patents typically good for a period of 20 years from the start of investigational new-drug trials. We also have orphan drug designations that protect rare-disease drugmakers from competition, giving them incredible pricing protection.
We have no true universal health plan, which essentially means there's no ability to cap drug prices.
We also have faster access to new medicines. In the U.S., the Food and Drug Administration represents all 50 states, whereas in Europe each country has its own version of the FDA that has to approve a drug and set up reimbursement costs.
Image source: Centers for Disease Control and Prevention.
On top of these inherent advantages for drug developers, consumers also forget about the other costs drugmakers are attempting to make up for when pricing approved drugs. On top of research and development and marketing costs, which everyone expects, drugmakers are also making up for the countless products that fail in the discovery, preclinical, and clinical setting, as well as paying legal fees to defend their intellectual property.
Finally, insurers offer little resistance when it comes to drug pricing, because if they exclude a drug from their formulary due to cost, they run the risk of losing members to a competitor.
Despite popular belief, this isn't an easy fix Tackling these industry advantages isn't like flipping a light switch, even for the federal government. Pressuring companies to cut prices could drive drugmakers to reduce domestic jobs and take their business overseas. This would not only be bad for the domestic biotech and pharma industries, but it could also harm emerging markets that can't afford to pay high costs for medicine. Profits generated in the U.S. are used by drug companies to help subsidize the sale of medicines in underdeveloped markets.
Furthermore, pushing prices lower could also disrupt drug developers' drive to innovate. Chronic conditions that have large patient pools may garner R&D attention, but rare diseases and other orphan indications may be passed over if there's no way for drug developers to recoup their investments in R&D and marketing costs.
To be clear, I'm not saying there's no drug pricing problem for Medicare and the seniors it covers. But I am suggesting that the fix may not be as simple as telling the federal government to "go get" the drug industry.
How would you fix Medicare's drug woes? Share your idea in the comments below.
The article 87% of Americans Want Medicare to Have This Power, but the Federal Government Disagrees originally appeared on Fool.com.
Sean Williamshas no material interest in any companies mentioned in this article. You can follow him on CAPS under the screen nameTMFUltraLong, track every pick he makes under the screen name TrackUltraLong, and check him out on Twitter, where he goes by the handle@TMFUltraLong.The Motley Fool owns shares of and recommends Gilead Sciences. Try any of our Foolish newsletter services free for 30 days. We Fools may not all hold the same opinions, but we all believe that considering a diverse range of insights makes us better investors. The Motley Fool has a disclosure policy.
Copyright 1995 - 2016 The Motley Fool, LLC. All rights reserved. The Motley Fool has a disclosure policy.