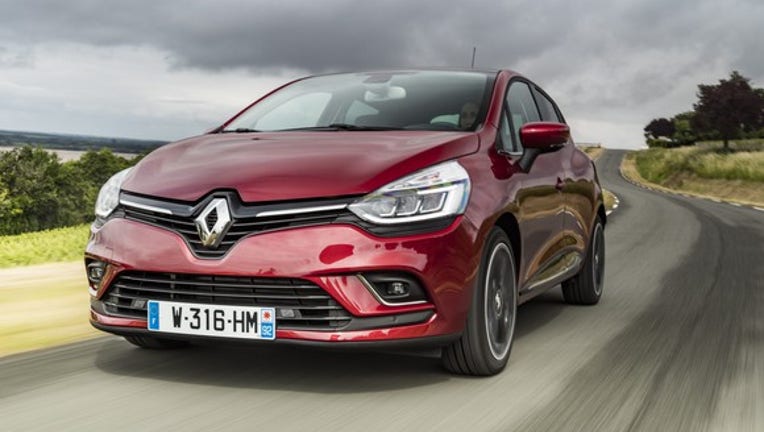 Which country made the little Lancia Ypsilon one of the company's best-selling cars in 2016? You'll find out below. Image source: Fiat Chrysler Automobiles.
Which countries have the highest rates of car ownership per household? And what kinds of cars are they driving?
That's a more complicated question to answer than you might think. But not long ago, Pew Research did a survey that asked people in 44 different countries about various things their households may or may not own.
Pew's 2015 survey found eight countries in which the percentage of households that had at least one car was high (over 80%). A few of those countries might surprise you. Here they are, ranked from eighth to first, with a look at the best-selling vehicles in each nation.
Honda's little hatchback, the Fit, was among the top sellers in its home country of Japan last year. Image source: Honda.
Japan: 81%
It might be surprising to see Japan in eighth place on this list, with an 81% rate of car ownership by households. Many people in Japan live in crowded cities where public transportation is quick and reliable, while parking is super-expensive, so many urban households do without a car.
Yet Japan is still one of the world's major new-car markets and home to several dominant global car brands. Small, fuel-efficient models such as the Toyota Prius and Honda Fit were among the top sellers in Japan last year. That's according to analyst Matt Gasnier of the Best Selling Cars Blog, the source for the country-by-country sales rankings throughout.
Toyota's Prado SUV was Lebanon's best-selling vehicle in 2016. The Prado is a sibling of the Lexus GX sold in the U.S. Image source: Toyota Lebanon.
Lebanon: 81%
Low gas prices and rough roads have made SUVs big sellers in many Middle Eastern countries, and Lebanon is no exception. Toyota's rugged Prado led the pack in 2016, followed closely by the plusher Land Cruiser. Toyota is also the best-selling new-car brand in Lebanon, followed by Kia Motors and Nissan. Hyundai and Renault round out the top five.
The locally made Perodua Axia was Malaysia's best-selling car in 2016. Image source: Perodua.
Malaysia: 82%
Small cars rule the sales rankings in this prosperous Southeast Asian country. Malaysia has two domestic automakers, and they're among the country's best-selling brands. Perodua was the top seller by far in Malaysia last year, with over 200,000 vehicles sold. Its best-seller was the small Axia hatchback shown above. Malaysia's other domestic automaker, Proton, ranked third in sales behind Honda last year.
Hyundai and Kia dominate their home market, but the locally made Chevrolet Spark cracked the top five in sales last year. Image source: General Motors.
South Korea: 83%
As you might expect, Hyundai and Kia are first and second in the sales rankings in their home country of South Korea. But third place might surprise you: General Motors has long had a big manufacturing presence in South Korea. Much of its Korean production is exported, but more and more Korean buyers are choosing GM products. The locally made Chevrolet Spark was fifth in South Korea's sales rankings in 2016.
The Renault Clio was the best-selling car in its home country last year. Image source: Renault.
France: 83%
France's top three best-selling auto brands won't surprise you: The homegrown Renault, Peugeot, and Citroen led the sales rankings in 2016, with European giant Volkswagen comingin fourth. The top-selling ride? Renault's Clio, a small, fuel-efficient four-door that is mechanically similar to the quirky Nissan Cube sold here in the U.S.
The Volkswagen Golf has been a top seller in its home country for decades. Image source: Volkswagen AG.
Germany: 85%
It's no surprise that Volkswagen leads the new-car market in its home country, given that it's the biggest-selling carmaker in all of Europe. Also no surprise: The best-selling car in Germany last year was VW's golf, one of the most ubiquitous and award-winning vehicles in the world. Germany's powerhouse auto industry filled out the country's top rankings in 2016: Daimler's Mercedes-Benz brand is second, followed by Audi, BMW, and GM's German subsidiary, Opel. (Close behind in sixth was Ford Motor Company,which has a major presence in Germany.)
Ford's F-Series pickup is still the top seller in the U.S. Image source: Ford Motor Company.
United States: 88%
America's auto-sales rankings are dominated by full-size pickup trucks. Ford's F-Series line has ruled the roost here for decades, followed by GM's Chevrolet Silverado and Fiat Chrysler Automobiles' Dodge Ram line. Fuel-efficient Japanese four-doors are also popular in the U.S.: The Toyota Camry and the Honda Civic took fourth and fifth place, respectively, in the 2016 sales rankings.
These results likely come as no surprise to anyone who's spent much time on American highways. What mightsurprise you, though, itsthat there's one country with an even higher rate of car ownership than the U.S.
Italians love their cars, and that love starts with little Fiats like this Panda. Image source: Fiat Chrysler Automobiles N.V.
Italy: 89%
There's some truth to the cliche that Italians love their cars: Italy had the highest rate of household car ownership in Pew's survey. Fiat is the top-selling brand in itshome country, followed by European-market stalwarts VW, Ford, Renault, and Opel. The best-selling models are Fiat's Panda and 500, Renault's Clio, and the Lancia Ypsilon,the little white car shown at the beginning of the article. The Ypsilon is the only car Lancia produces these days, and it's only sold in Italy.
10 stocks we like better than FordWhen investing geniuses David and Tom Gardner have a stock tip, it can pay to listen. After all, the newsletter they have run for over a decade, Motley Fool Stock Advisor, has tripled the market.*
David and Tom just revealed what they believe are the 10 best stocks for investors to buy right now... and Ford wasn't one of them! That's right -- they think these 10 stocks are even better buys.
Click here to learn about these picks!
*Stock Advisor returns as of May 1, 2017
John Rosevear owns shares of Ford and General Motors. The Motley Fool owns shares of and recommends Ford. The Motley Fool recommends BMW. The Motley Fool has a disclosure policy.