7 Ways to Save Money on Obamacare in 2017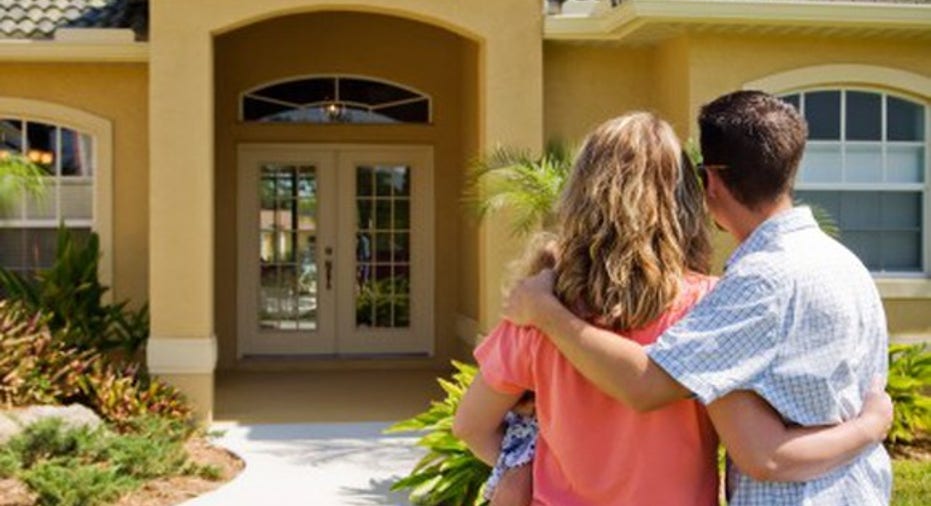 Image source: Getty Images.
We are arguably heading into what could very well be described as the Affordable Care Act's most challenging year yet.
Following the Great Recession, health insurance premium inflation has been relatively tame. However, as we move headlong into the upcoming 2017 open enrollment period for Obamacare, as the ACA is more commonly known, multiple market dynamics have changed, which could lead to double-digit percentage hikes for consumers in 2017.
Chief among those changes has been the failure of the risk corridor to adequately provide financial backing for money-losing insurers. The risk corridor was a type of risk-pooling fund that was supposed to be funded by overly profitable insurers and paid out to those insurers losing excessive amounts of money because they priced their premiums too low. Of the $2.87 billion in funds requested by money-losing insurers, just $362 million was paid out. The resulting lack of a financial floor has put 16 of Obamacare's 23 approved low-cost healthcare cooperatives out of business, which is expected to reduce low-cost insurance options in a number of states in the upcoming enrollment period.
Seemingly unsustainable market dynamics (i.e., a sicker group of enrollees than expected with fewer healthier young adults than anticipated) also contributed to three of the five largest national insurers significantly cutting back on their coverage. UnitedHealth Group (NYSE: UNH) was first with its pledge to remain in just three states in 2017 after offering coverage in 34 during 2016. After federal regulators blocked Aetna's (NYSE: AET) and Humana's (NYSE: HUM) attempt to merge, both insurers announced significant coverage cuts for 2017. Aetna will be pulling out of nearly 70% of the counties it's operating in by 2017, while Humana will be closing up shop in close to 1,200 counties, or nearly 90% of those it was offering coverage in this year.
Image source: Getty Images.
Seven ways to save money on Obamacare in 2017
The chance for double-digit ACA premium hikes next year is very real, which means enrollees need to understand the ins and outs of the program in order to save as much money as possible.
Here are seven ways you may be able to save money on Obamacare in 2017.
1. Shop around
Hands down, the smartest thing you can do is ensure that you take the time each enrollment period to compare plans.
Image source: Getty Images.
If you're enrolled in an Obamacare plan this year that will be available in 2017, and you choose to do nothing, you'll be automatically reenrolled in the same plan for the upcoming year. Quite a few people choose the re-enrollment route because it's easy and requires no effort whatsoever. But, the problem is that premium prices and plan coverage can change from one year to the next, meaning what was the best value or lowest-cost option for you in 2016 may no longer be the best value or lowest-cost option in 2017. In fact, in 2015 the Department of Health and Human Services estimated that failing to shop around for the lowest-cost plan inthe metal tier of their choosing and simply re-enrolling cost Americans about $2 billion.
2. Take advantage of the APTC (if you qualify)
One of the biggest advantages of Obamacare is that it offers easier access than ever to medical care for low-income, and some middle-class, individuals and families.
Image source: Pictures of Money via Flickr.
The Advanced Premium Tax Credit, or APTC, is a subsidy offered to Americans making between 100% and 400% of the federal poverty level, and it helps lower the cost of your monthly premium. As astounding as it might seem, there are still people out there unaware that financial assistance may be provided to them when seeking health insurance. Based on the 2016 federal poverty level figures, this means individuals earning between $11,880 and $47,520 could qualify for the APTC and receive some assistance in paying their premiums.
For example, the average Obamacare premium in 2016 was $408 a month without the APTC and just $113 a month with the APTC. That's a big difference and a prime way to save money with Obamacare.
3. Take advantage of CSRs, if you qualify
Another oft-overlooked fact is that there's more than one subsidy you can qualify for with Obamacare. Cost-sharing reductions, or CSRs, can be a source of big savings if you earn between 100% and 250% of the federal poverty level. Basing this on 2016's FPL levels, we're talking about earned income of between $11,880 and $29,700.
Whereas the APTC works to reduce what you pay in monthly premiums, CSRs focus on making the actual process of receiving treatment more affordable. CSRs can substantially reduce the costs of your copays, coinsurance, or deductibles when you seek medical care.
But there's one big catch you need to be aware of. Whereas APTCs are available for multiple metal tiers, CSRs are only handed out if you buy a silver tier plan. Note the emphasis and high importance there. If you buy a cheaper bronze tier plan, you will not qualify for CSRs, which could make going to the doctor unaffordable. If your income falls within the 100% to 250% of FPL range, a silver tier plan is what you'll want to consider buying.
Image source: Getty Images.
4. Stay on your parents' policy if you can
When enacted, Obamacare made a number of changes to the healthcare system, including beefing up the minimum essential benefit requirements for health plans. Another change that made young adults cheer is that the ACA allows children under the age of 26 to remain on their parents' health plan. This means high school and college graduates aren't going to be thrust into the marketplace and necessarily forced to buy insurance when they're still attempting to find a job.
The beauty of being able to stay on your parents' health plan is that it gives young adults an opportunity to decipher which pathway makes the most sense. If they do land a great job out of college where their health coverage is taken care of by an employer, they can opt out of being on their parents' plan. If they struggle to find a job, they can always remain on their parents' plan.
If you're under the age of 26 and you have parents willing to keep you on their health plans, this could be a smart money-saving option.
5. Be smart about where you live
Where you live can also be a factor that determines how much you'll pay for health insurance in 2017. Understandably this doesn't mean you should pack up your belongings and move solely based on Obamacare, but it's something to keep in the back of your mind.
Image source: Flickr user Mark Moz.
For example, in 2017 there are seven states where just one insurer will be offering coverage (Alaska, Kansas, Oklahoma, South Carolina, North Carolina, Alabama, and Wyoming). This isn't to say there won't be multiple coverage options to choose from, however the consumer shouldn't expect highly competitive pricing in these seven states.
Moving to a county or state where there's an ample amount of competition can help your odds of finding a reasonably priced health plan. Generally speaking, the more populated a county or state is, the better the likelihood of finding a competitive marketplace.
6. Don't smoke
Compared to how things were before the ACA, premium pricing is considerably more simplified under Obamacare. There are only five factors that can affect what you're charged for a premium since insurers can no longer pick and choose their members. These factors include:
Your age: Older people are more prone to illness and are often charged higher premiums.
Geographic location: Competition and access to medical care matters.
Individual vs. family enrollment: Insurers can charge more for a plan covering your family.
Plan category: Your premiums changes based on the metal tier you choose (platinum, gold, silver, and bronze).
Tobacco use: Smokers can be charged up to 50% more for their premiums than people who don't smoke.
There are a few states that haven't allowed insurers to add a premium surcharge to tobacco users, but the vast majority of states do allow insurers to tack on hefty charges to smokers. If you want to save money on Obamacare, quit smoking.
7. Spend more to save more
Finally, sometimes spending more upfront can actually save your more money later.
Image source: Getty Images.
If you have a chronic or serious health condition that requires regular medical care and checkups, it could be worthwhile to purchase a gold- or even platinum-tier plan. Within the metal tiers, premiums and coverage work inversely of one another. With a bronze plan, for instance, you get the lowest-cost premiums, but typically the highest deductibles. Additionally, you're responsible for about 40% of your medical care costs. With a platinum plan your monthly premiums will be much higher, but you'll face a lower deductible and be responsible for only 10% of your medical care costs.
If you'll be seeing the doctor often, paying up for a more encompassing plan could very well make sense.
A secret billion-dollar stock opportunity The world's biggest tech company forgot to show you something, but a few Wall Street analysts and the Fool didn't miss a beat: There's a small company that's powering their brand-new gadgets and the coming revolution in technology. And we think its stock price has nearly unlimited room to run for early in-the-know investors! To be one of them, just click here.
Sean Williamshas no material interest in any companies mentioned in this article. You can follow him on CAPS under the screen nameTMFUltraLong, and check him out on Twitter, where he goes by the handle@TMFUltraLong.
The Motley Fool recommends UnitedHealth Group. Try any of our Foolish newsletter servicesfree for 30 days. We Fools may not all hold the same opinions, but we all believe thatconsidering a diverse range of insightsmakes us better investors. The Motley Fool has adisclosure policy.