7 Things You Should Know Before Applying for a Chase Credit Card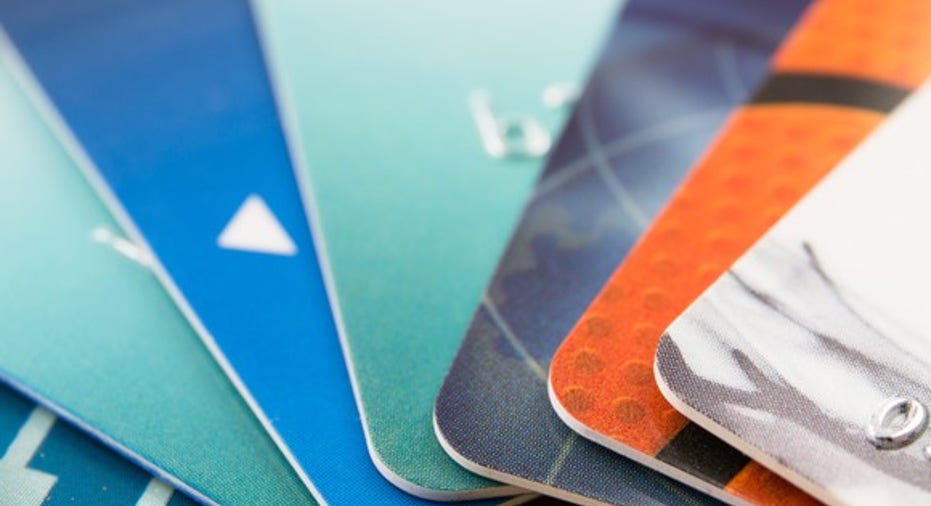 Chase has some of the best credit cards available for everyday spending. What's more, the sign-up bonuses like the 50,000 Ultimate Rewards points you can get with the Chase Sapphire Preferred make Chase's credit cards even more enticing.
But if you're thinking about applying for that perfect Chase credit card, here are seven things you should know before hitting the submit button on your application.
(Note, not all of these are explicit rules from Chase, but there are enough public data points to call them "guidelines" that you may want to consider before applying.)
Image source: Getty Images.
1. You mightnot be approved for most Chase cards if you have opened five or more bank cards in the last 24 months.
There's been a lot of internet chatter about the 5/24 rule, where Chase will likely decline an application when cardholders have applied for five or more credit cards in the past 24 months. The rule appeared briefly on Chase's website when it initially released the Chase Sapphire Reserve, which offered a sign-up bonus of 100,000 Ultimate Rewards points that's worth up to $1,500 in travel (Chase has since cut the sign-up bonus in half).That's a huge sign-up bonus even considering the $450 annual fee on the card and Chase didn't want people to sign up only to capitalize on that bonus. The 5/24 rule also applies to many other Chase cards.
2. Chase may only approve you for two credit cards every 30 days.
Again, in an effort to curb people trying to game the system and churn bonus offers, Chase will typically only approve customers for two credit cards per 30-day rolling period. So, if you have your eye on several different Chase credit cards, be sure to space out your applications. Besides, you'll have more time to meet the spending requirements to qualify for the lucrative sign-up bonuses.
3. Chase may match you to higher sign-up bonuses within 90 days of approval.
If you're worried about signing up for a credit card now because you think a better offer might come along later, don't be. Chase is very good about matching new customers to higher bonus offers if they come along shortly after customers sign up. So, if you sign up for a 50,000 point offer, for example, and two months later Chase offers customers 60,000 points for the same credit card, you can ask for those extra 10,000 points.
You just have to call or send a message through Chase's secure messaging service, and you can be considered for the bonus match but there might be additional spending requirements in order to receive the higher bonus. Chase's match isn't a written policy, but it generally wants to keep you happy and start your relationship out on the right foot.
4. Adding an authorized user is easy
Chase often incentivizes customers to add an authorized user through an additional bonus. For example, new Chase Sapphire Preferred customers will get an additional 5,000 Ultimate Rewards points (worth at least $62.50 in travel spending when redeemed through Chase Ultimate Rewards) for adding an authorized user and making a purchase on that card within three months. Chase offers similar bonuses on its co-branded hotel and airline cards.
To add an authorized user, all you have to do is provide Chase a name and address. No social security number is required. You can even put a spending limit on the authorized user card, so you don't risk your friend or loved one getting carried away with their new piece of plastic. Remember, you're responsible for paying the bill on all your authorized users' purchases, so be careful when adding an authorized user.
5. The "three months" to meet the spending requirements for the sign-up bonus could belonger than three months.
Spending $4,000 in three months to get the 50,000 bonus on the Chase Sapphire Preferred might sound like a lot, but what if it was closer to four months? Some Chase cardholders have reported deadlines as late as 115 days after applying. At the very least, Chase will give you 103 days following your approval to meet the minimum spending to account for the time it takes to ship the credit card. You just have to call or message Chase to find out by what date you have to meet the spending requirements.
6. Chase will mail your new card overnight if you ask
If you need your card now -- like, right now -- Chase will expedite shipping at no additional cost, and you'll get your card in one or two days. If you have an emergency expense you want to put on the card, or you're worried about reaching the required spending by the bonus deadline, it may be worth it to call and ask.
7. If you're denied, call the reconsideration department to find out why.
Chase may deny you for any number of reasons. If you're sure it's not one of the reasons listed above (five cards in 24 months, or two Chase cards in 30 days), call the reconsideration department. They'll give you a reason why, and you can ask what you can do to get approved. Sometimes it's as easy as lowering the credit limit on one of your existing Chase cards. Anyway, it doesn't hurt to give them a call: 1-888-270-2127.
Now that you're familiar with some of the rules at Chase, you can apply for a credit card with confidence. Remember to check out The Motley Fool's picksfor thebest Chase credit cards.
5 Simple Tips to Skyrocket Your Credit Score Over 800!Increasing your credit score above 800 will put you in rare company. So rare that only 1 in 9 Americans can claim they're members of this elite club. But contrary to popular belief, racking up a high credit score is a lot easier than you may have imagined following 5 simple, disciplined strategies. You'll find a full rundown of each inside our FREE credit score guide. It's time to put your financial future first and secure a lifetime of savings by increasing your credit score. Simply click hereto claim a copy 5 Simple Tips to Skyrocket Your Credit Score over 800.
The Motley Fool has a disclosure policy.