7 Things You Didn't Know About Calumet Specialty Products Partners LP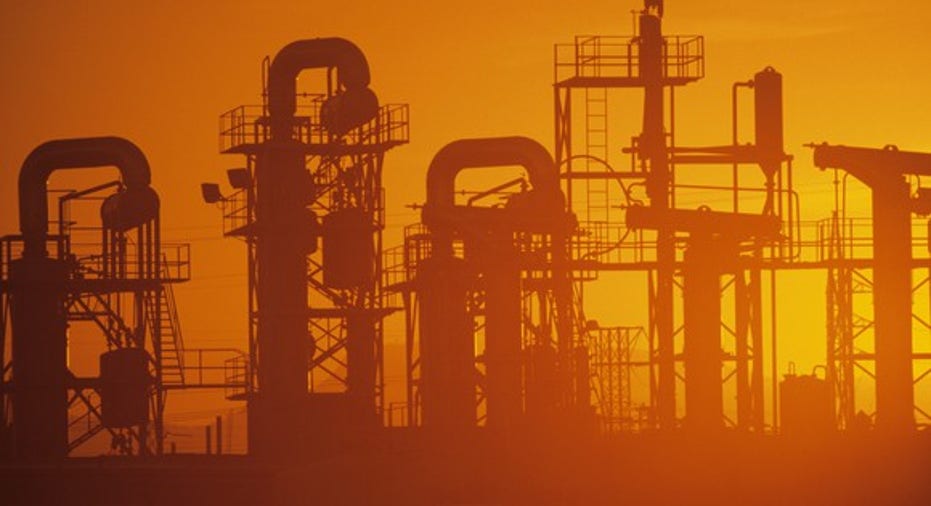 Calumet Specialty Products Partners LP (NASDAQ: CLMT) may not be a household name, but that doesn't mean you're not familiar with its products. An industry leader in producing high-quality, specialty hydrocarbon products, Calumet serves a wide variety of industries. Finding out you may be using its products on a daily basis is one thing, but there's plenty left to learn. And since the best investors are well-informed investors, let's look at some things that help to provide a more complete view of the company.
1. Striking oil
Consider your exposure to Calumet's products on a drive to the store: From the asphalt on the road, to the tires rolling over it, to the motor oil in the engine, to the athletic shoes on the gas pedal, Calumet's products may appear in some form. And if you're wearing lip balm while you're in the car, and you just had something to eat, and you have a can of paint in your trunk, you may have even more exposure to Calumet's products. And this is far -- quite far -- from an exhaustive list. According to the company's recent 10-K, it has a range of approximately 4,500 specialty products. It's a lengthy list of companies -- from a diverse range of industries -- that rely on Calumet's specialty products.
Image source: Getty Images
2. Not your granddaddy's Calumet
Although it currently provides goods to a range of industries, the company had much simpler beginnings. Founded in 1919, Calumet Refining Company was formed in Burnham, Ill., and manufactured only two products: medicinal white oils and package lubrication products.
Throughout its history, the company has sought and completed acquisitions to diversify its portfolio of products. In 1995, for example, the company acquiredthe Louisiana-based Kerr-McGee Corporation refinery, which is the only domestic refinery that focuses exclusively onthe development and production of specialty aliphatic solvents. More recently, the company acquired a refinery from NuStar Energy, L.P. that produces jet fuel, diesel, and other fuel products.
3. What's in a name?
Despite the company's name, Calumet's operating activities transcend the production of specialty products.Calumet's business is also divided into two other operating segments: fuel products and oilfield services. Surprisingly, specialty products doesn't even account for the greatest source of the company's revenue. That distinction goes to the fuel-products segment, which reported $2.3 billion in sales for fiscal 2016; specialty products and oilfield services provided $1.3 billion and $125.1 million in sales, respectively.
Although it plays second fiddle in terms of revenue, it more than proves its worth in terms of profitability -- it's the only segment to report positive adjusted EBITDA in each of the past three years.
4. Staying on track
In addition to tank trucks and a common carrier pipeline system, Calumet relies on approximately 2,700 leased railcars to receive crude oil -- as well as for distribution of its products through the U.S. and Canada. By using railcars, Calumet is, among other things, keeping things safe. According to the Association of American Railroads, 99.99%of all tank cars containing crude oil arrive at their destination safely.
5. Made in the USA
Calumet maintains operations throughout the U.S: four blending and packaging facilities, six distribution and terminal facilities, and 10 refinery/production facilities. According to the company, its extensive network of facilities is a competitive advantage. In its most recent 10-K, it suggests that it's the only specialty-products company that "produces all four of naphthenic lubricating oils, paraffinic lubricating oils, waxes, and solvents." Furthermore, it states, "A contributing factor in our ability to produce numerous specialty products is our ability to ship products between our facilities for product upgrading in order to meet customer specifications."
6. Whoa, partner
One of the reasons investors are attracted to investing in limited partnerships -- like Calumet -- is that the companies are required to distribute a majority of their net income to shareholders. Because they aren't required to pay corporate income tax, these companies are able to distribute more cash to shareholders than they would if they were paying dividends.
Facing numerous challenges last year, Calumet decided to suspend its quarterly distributions after the first quarter of 2016. And there's no clarity into when the distributions will resume. Inproviding a strategic update last April, Tim Go, the company's CEO,said distributions will begin again after "taking into account a number of factors, including our liquidity requirements, the relative health of cash flows from operations, balance sheet leverage, broader market conditions, and the overall performance of our business."
7. How the mighty have fallen
Presenting its initial public offering in 2006, Calumet -- whose common unit was priced at $32.94 -- raised $141 million. In April 2007, the stock reached an all-time high of $55.26, but those glory days are long in the rearview mirror. After the company announced -- on a Friday at the market close -- that it was suspending its distributions, the bottom fell out of the stock, closing 48% lower the following Monday. Currently, things haven't gotten any better. As of this writing, the stock is priced at $3.55 per share.
10 stocks we like better than Calumet Specialty Products PartnersWhen investing geniuses David and Tom Gardner have a stock tip, it can pay to listen. After all, the newsletter they have run for over a decade, Motley Fool Stock Advisor, has tripled the market.*
David and Tom just revealed what they believe are the 10 best stocks for investors to buy right now... and Calumet Specialty Products Partners wasn't one of them! That's right -- they think these 10 stocks are even better buys.
Click here to learn about these picks!
*Stock Advisor returns as of April 3, 2017
Scott Levine has no position in any stocks mentioned. The Motley Fool has no position in any of the stocks mentioned. The Motley Fool has a disclosure policy.