7 Reasons Bank of America Gave Its CEO a $3 Million Raise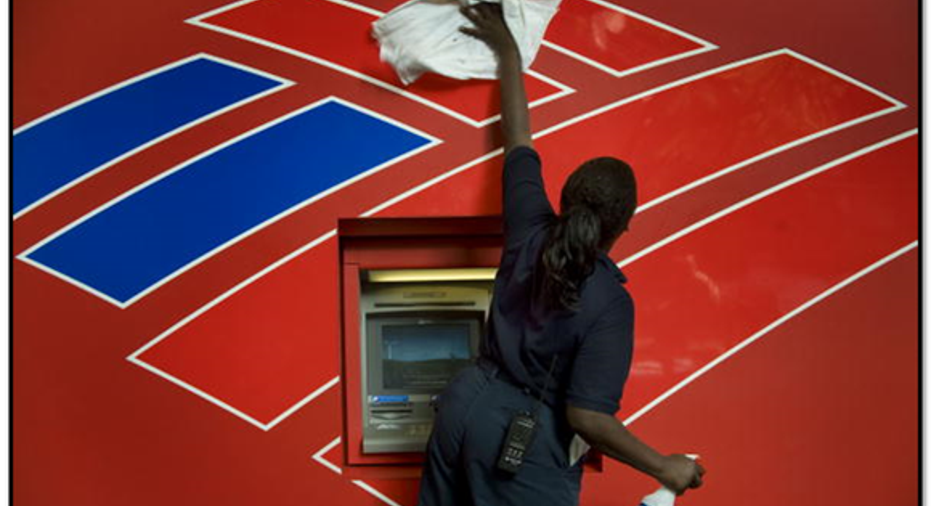 Image credit: iStock/Thinkstock.
Bank of America announced in February that its chairman and CEO Brian Moynihan got a $3 million raise for his efforts in 2015. But it wasn't until last week that the nation's second biggest bank by assets explained exactly why its board felt that the 56-year-old chief executive earned the boost.
Moynihan received a pay package totaling $16 million last year, split between fixed and incentive-based compensation. That was up from $13 million in 2014, though the structure of the pay packages in both years was largely identical.
This doesn't mean that Moynihan got a check for $16 million. Beyond his $1.5 million base salary, most of Moynihan's compensation depends on the bank's performance over the next three years. For instance, Bank of America must generate an average annual return on assets of 0.8% in the three years ended 2017 for Moynihan to qualify for the entire $16 million allotment.
This aside, it's worth noting why Bank of America's board felt that Moynihan deserved a raise. This information is disclosed in the bank's latest proxy statement, which was published at the end of last week. In it, the bank lays out seven overarching reasons:
Net income of $15.9 billionin 2015, versus $4.9 billion in 2014.
Record capital and liquidity levels, increasing tangible common equity by $10.4 billion.
Tangible book value per share increased8% to $15.62.
Reduced noninterest expenses, excluding litigation, by 5%.
Improved client and customer activityin all areas by, among other things, increasing business referrals (i.e., cross-selling) by 19%, total loans by nearly $22billion, and deposits by $78 billion.
Strong asset quality discipline resulting in low levels of net charge-offs anddeclines in delinquencies and nonperforming loans.
$4.5 billion returned to common stockholders through repurchases and dividends.
While it's hard to argue with this overall assessment, it's worth noting that some of these accomplishments have more to do with the overall business and regulatory environment than to outstanding performance by Bank of America. For example, asset quality is good because that's where we're at in the credit cycle. The true test in this regard won't come until the next recession. If Bank of America's net charge-offs are lower than its peers at that point, we'll know that its "asset quality discipline" is indeed strong enough to merit an increase in Moynihan's compensation.
With respect to capital, moreover, one of the principal reasons that Bank of America's tangible book value per share increased 8% is because the Federal Reserve has tightly constrained the amount of capital that the Charlotte, North Carolina-based bank can return to shareholders. That's why Bank of America has been allowed to increase its dividend only once since the crisis, while many of its peers have boosted their quarterly payouts annually.
Bank of America chairman and CEO Brian Moynihan. Image credit: Bank of America.
To be clear, I'm not arguing that Moynihan didn't deserve a raise. Even after the additional $3 million, he's still the lowest paid big back CEO and is even out-earned by some of his subordinates -- his chief operating officer, Thomas Montag, in particular.
What I am trying to say, however, is that Bank of America's board needs to be more cognizant of the signal that it's sending to shareholders of its own competence. These folks run a $2.1 trillion organization. They should know better than to cite asset quality and capital accumulation/distribution as reasons to pay Moynihan more when, in fact, the bank has much less control over these issues than its proxy statement might otherwise lead shareholders to conclude.
I still believe that Bank of America's shares are a buy -- that's why I own its stock. But my optimism is based less on the bank's performance, which continues to lag very far behind the likes of Wells Fargo, and more on the fact that Bank of America's shares are too cheap to ignore, trading, as they do, for a double-digit discount to book value.
The article 7 Reasons Bank of America Gave Its CEO a $3 Million Raise originally appeared on Fool.com.
John Maxfield owns shares of Bank of America and Wells Fargo. The Motley Fool owns shares of and recommends Wells Fargo. The Motley Fool has the following options: short May 2016 $52 puts on Wells Fargo. The Motley Fool recommends Bank of America. Try any of our Foolish newsletter services free for 30 days. We Fools may not all hold the same opinions, but we all believe that considering a diverse range of insights makes us better investors. The Motley Fool has a disclosure policy.
Copyright 1995 - 2016 The Motley Fool, LLC. All rights reserved. The Motley Fool has a disclosure policy.