7 Personal Finance Tips From Warren Buffett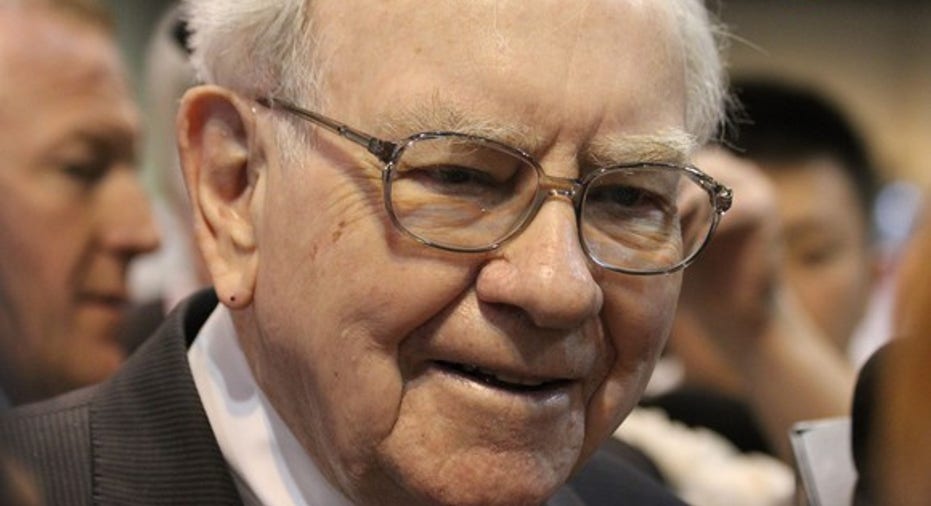 Image source: The Motley Fool.
Warren Buffett is generally considered to be the best long-term investor of all time, so it's no wonder many people like to listen closely to Buffett's words of wisdom, in order to apply them to their own lives. With that in mind, here are seven of the best personal finance lessons I've learned from Warren Buffett over the years.
Image source: Getty Images.
1. "Someone's sitting in the shade today because someone planted a tree a long time ago"
The lesson here is to be a forward thinker when it comes to personal finance, whether you're talking about investing, saving, or spending. When you're deciding whether to put some more money aside for emergencies, think of a financial emergency actually happening and how much easier your life will be if you have enough money set aside.
Similarly, few people get rich quick by investing, and most people who try end up going broke. The most certain path to wealth (and the one Buffett took) is to build your portfolio one step at a time, and keep your focus on the long run.
Your goal should be to buy investments that you can hold for the long haul. Image source: Getty Images.
2. "Only buy something that you'd be perfectly happy to hold if the market shut down for 10 years"
In addition to this, one of my all-time favorite Warren Buffett quotes is "our favorite holding period is forever," which is also one of the most misunderstood things he says. The point isn't that Buffett only invests in stocks he's going to buy and forget about -- after all, Buffett's company Berkshire Hathaway (NYSE: BRK-A) (NYSE: BRK-B) sells stocks regularly, and for a variety of reasons. Rather, what Buffett is saying is to invest in stable, established businesses that have durable competitive advantages. That is, approach your investments with the long term in mind, but keep an eye on them to make sure your original reasons for buying still apply.
Image source: Getty Images.
3. "Price is what you pay; value is what you get"
When you're buying an investment (or anything else for that matter), the price you pay and the value you receive are often two very different things. In other words, you should buy a stock if you believe its share price is less than the intrinsic value of the business -- not simply because you think the price is low.
For example, if a market correction hit tomorrow and a certain stock were to fall by 10% along with the overall market, would the business inherently be worth 10% less than it is today? Probably not. Similarly, if a stock rose rapidly, it wouldn't necessarily mean that the value of the underlying business had risen as well. Be sure you consider value and price separately when making investing decisions.
Image source: Getty Images.
4. "Cash ... is to a business as oxygen is to an individual: never thought about when it is present, the only thing in mind when it is absent"
One of the reasons Berkshire Hathaway not only survives recessions and crashes, but tends to come out of them even better than it went in, is that Warren Buffett understands the value of keeping an "emergency fund." In fact, when the market was crashing in 2008, Berkshire had enough cash on hand to make several lucrative investments, such as its purchase of Goldman Sachs warrants.
Granted, Berkshire Hathaway's rainy-day fund is probably a bit bigger than yours; Buffett insists on keeping a minimum of $20 billion in cash at all times, and the current total is around $85 billion. However, the same applies to your own financial health. If you have a decent stockpile of cash on the sidelines, you'll be much better equipped to deal with whatever financial challenges and opportunities life throws at you.
If you know what you're doing, investing doesn't need to be stressful. Image source: Getty Images.
5. "Risk comes from not knowing what you're doing"
In Buffett's mind, one of the best investments you can make is in yourself and the knowledge you have. This is why Buffett spends hours of every day reading, and has done so for most of his life. The better educated you are on a topic, whether it's investing or anything else, the better equipped you'll be to make wise decisions and avoid unnecessary risks. As Buffett's partner Charlie Munger has advised: "Go to bed smarter than when you woke up."
Unless you have the time and desire to do hours of investment research, you're better off avoiding individual stocks. Image source: Getty Images.
6. Most people should avoid individual stocks
This may seem like strange advice coming from Warren Buffett, since he's widely regarded as one of the best stock-pickers of all time.
However, Buffett has said on several occasions that the best investment for most people is a basic, low-cost S&P 500 index fund, like the one he is using in a bet to outperform a basket of hedge funds. The idea is that investing in the S&P 500 is simply a bet on American business as a whole, which is almost certain to be a winner over time.
To be clear, Buffett isn't against buying individual stocks if you have the time, knowledge, and desire to do it right. He's said that if you have six to eight hours per week to dedicate to investing, individual stocks can be a smart idea. If not, you should probably stick with low-cost index funds.
Image source: Getty Images.
7. Remember to give back
Warren Buffett is a co-founder of and participant in The Giving Pledge, which encourages billionaires to give their fortunes away. Buffett plans to give virtually all of his money to charity, and since he signed the pledge, he has given away billions of dollars' worth of his Berkshire shares to benefit various charitable organizations.
Buffett once said, "If you're in the luckiest one percent of humanity, you owe it to the rest of humanity to think about the other 99 percent." And even if you're not a member of the 1%, it's still important to find ways to give back.
10 stocks we like better than Berkshire Hathaway When investing geniuses David and Tom Gardner have a stock tip, it can pay to listen. After all, the newsletter they have run for over a decade, Motley Fool Stock Advisor, has tripled the market.*
David and Tom just revealed what they believe are the 10 best stocks for investors to buy right now... and Berkshire Hathaway wasn't one of them! That's right -- they think these 10 stocks are even better buys.
Click here to learn about these picks!
*Stock Advisor returns as of February 6, 2017
Matthew Frankel owns shares of, and The Motley Fool owns shares of and recommends, Berkshire Hathaway (B shares). The Motley Fool has a disclosure policy.