7 Figures That Sum Up Merck & Co.'s First Quarter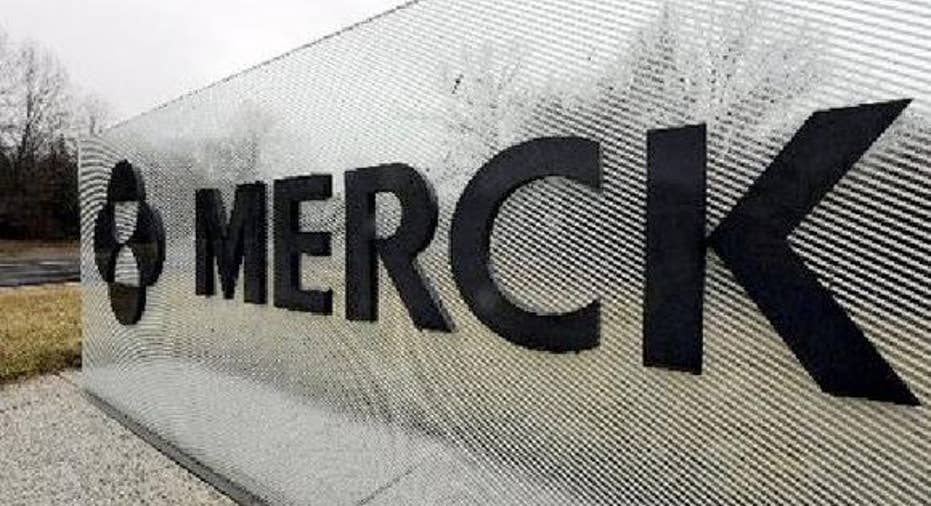 SOURCE: MERCK & CO.
After reporting first-quarter financials,investors may be wondering if Merck & Co.'s shares should be bought or sold. Here are 7 key figures from Merck's earnings report that may offer additional insight into whether this company is worth owning in your portfolio.
$9.3 billion. That's how much revenue the company hauled in from its products in the first quarter. That's a lot of money, but it's less than the $9.43 billion reported a year ago and $150 million shy of what industry watchers were looking for. Results, however, would have been 4% better if not for the impact of unfavorable currency conversion.
$0.89. Non-GAAP EPS came in at this figure in the first quarter. Thanks to lower spending and a slight down tick in tax rate, the result was better than the first quarter of 2015 when Merck reported non-GAAP EPS of $0.85. The non-GAAP EPS was $0.04 better than investors were projecting.
$249 million. Industry watchers have slapped multi-billion dollar revenue projections on Merck's PD-1 cancer drug Keytruda. In Q1, however, Keytruda's sales totaled just this much in Q1. Yes, Keytruda's sales were much higher than the $83 million reported a year ago, but they were far shy of sales of Bristol-Myers Squibb's competing drug: Opdivo. Opdivo's revenue skyrocketed to $704 million in the first quarter from $40 million a year ago.
$50 million. Merck won FDA approval for its new hepatitis C drug Zepatier in late January, and many wondered if Merck's decision to price it south of existing drugs would allow Merck to win considerable market share. Based on Zepatier sales totaling only this amount in Q1, it would appear the answer is no.
That's good news for hepatitis C leader Gilead Sciences. Gilead Sciences reported recently that its market share remained north of 90% in the indication last quarter. Also, sales of Gilead Sciences two hepatitis C drugs clocked in at an annualized pace of more than $16 billion in Q1. Given those numbers, it would appear Gilead Sciences will remain the dominant player in this important indication.
-30%. This is the amount of decline in sales in the past year for Merck's blockbuster autoimmune drug Remicade. Remicade revenue fell from $501 million a year ago to $349 million last quarter because of rising competition in Europe from biosimilars. Biosimilars work similarly to biologics like Remicade, but aren't exact replicas. The drop in Remicade sales could be good news for Pfizer. Pfizer launched its Remicade biosimilar in Europe last year.
$39 billion. Here's how much revenue Merck projects that it will generate in 2016. At that level, it will mark a slight drop from the $39.5 billion in revenue reported in 2015. However, depending on how the year progresses, Merck's sales could be higher. The top end of its sales guidance for this year is $40.2 billion.
$3.65. Merck expects to deliver at least this much in non-GAAP EPS for the full year. Exiting Q4, the company was projecting full year non-GAAP EPS of at least $3.60.
Tying it togetherThere isn't a tremendous amount for Merck investors to cheer about in the company's first quarter report. Bulls will appreciate Keytruda's rapid growth, but bears will latch onto the fact that Keytruda is under-selling Opdivo and that Zepatier is more of a dud than a stud so far.
Overall, Merck's a profitable company with deep pockets that pays a handsome dividend yield of 3.36%. However, for Merck to really spark investor's interest, it's going to need its R&D to produce more billion dollar blockbusters. Until then, big pharma competitors like Pfizer and Bristol-Myers may be a better investment.
The article 7 Figures That Sum Up Merck & Co.'s First Quarter originally appeared on Fool.com.
Todd Campbell owns shares of Gilead Sciences. Todd owns E.B. Capital Markets, LLC. E.B. Capital's clients may have positions in the companies mentioned.Like this article? Follow him onTwitter where he goes by the handle@ebcapitalto see more articles like this.The Motley Fool owns shares of and recommends Gilead Sciences. Try any of our Foolish newsletter services free for 30 days. We Fools may not all hold the same opinions, but we all believe that considering a diverse range of insights makes us better investors. The Motley Fool has a disclosure policy.
Copyright 1995 - 2016 The Motley Fool, LLC. All rights reserved. The Motley Fool has a disclosure policy.