7 Fascinating Things You Probably Didn't Know About Walt Disney Co.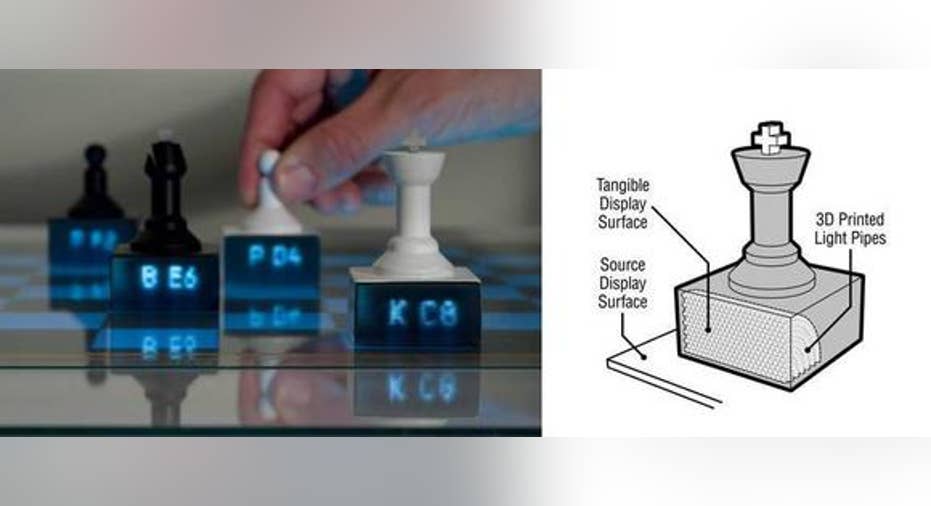 Walt Disney Co. is arguably the most diverse, powerful, and beloved entertainment company on the planet. The company Walt and Roy Disney founded in 1923 has a $161 billion market cap, making it the 23rdlargest company on the S&P 500 index. Disney's stock has returned 292% over the 10-year period through March 14, trouncing the broader market's 95% return and richly rewarding many investors.
Many of the company's impressive "firsts" and other interesting tidbits about it are fairly well-known. So, heigh-ho, heigh-ho, it's off to work I went until I was Sleepy digging up seven Happy facts that many of you might not know, not that I think you're Dopey. (Look for the other Dwarfs hidden in this article.) Enjoy!
Image source: Disney.
1. Disney has claims to producing the first music videoWalt Disney's "Song-O-Reel," produced in 1923 when he was a 21-year-old living in Kansas City, Mo., is considered by some to be the first music video -- in very early form. Music videos would surge in popularity when MTV -- now owned by Viacom -- launched 58 years later in 1981.
Disney contracted with the Jenkins Music Co. to create a film illustrating the songMartha: Just a Plain Old-Fashioned Name, based on a song by a founder of the Coon-Sanders Original Nighthawk Orchestra. The film -- which Disney called a "Song-O-Reel" -- debuted at the Isis Theater in Kansas City. Martha was a silent film, but the Isis' organist Carl Stalling played the melody while the audience sang along using the words appearing on the film. Stalling would become Disney Studio's first music director.
2. A "Hidden Mickey" solar-power facility will soon help power Disney WorldDisney World will soon be powered in part by a 5-megawatt solar-power facilityDuke Energy expects to complete constructing this spring. It will be the largest solar facility at Disney World, with its power equivalent to about 1,000 typical residential solar rooftop systems. Duke Energy, the largest electric power holding company in the U.S., will own and operate the facility that will serve Reedy Creek Improvement District, the power provider to Walt Disney World.
An image sure to bring a smile to plane passengers traveling overhead. Image source: NearMap,which is mapping the U.S. with its high-resolution cameras.
In a whimsical twist, the facility's 48,000 solar panels on the 20-acre site are arranged in the three-circle silhouette of the head and ears of Mickey Mouse, as can be seen in the aerial view above, supplied bynearmap. "Hidden Mickeys" are everywhere at Disney's theme parks, such as in rock formations and the decor.
3. The U.S. space program that put a man on the moon was partly inspired by a 1955 Disney TV showDuring the mid-1950s, Disney collaborated with NASA rocket designer Doc Wernher von Braun to produce three educational films about space:Man in Space,Man and the Moon, andMars and Beyond. By some reports, President Dwight Eisenhower called Disney to request a copy ofMan in Spaceafter it aired to show to top officials at the Pentagon. Even if this isn't true, NASA historians aren't Bashful about crediting the Disney-Von Braun collaboration with significantly influencing the development of the U.S. space program that put a man on the moon.
A title card with an "in Technicolor" credit. Image source: Disney via Wikimedia Commons.
4. Disney had a lock on the most advanced Technicolor process for a periodDisney had exclusive use among animators of the then-most-advanced Technicolor process for producing color films for a certain period of time in the 1930s -- one year, according to the most reputable sources. Other animators -- who were surely Grumpy about this -- had to use either the older and inferior two-color Technicolor process or a competing process during this time.
Technicolor, invented in Boston in 1916, wasn't the first process for producing color films, but its three-color process was superior at producing highly saturated colors. A Technicolor Motion Picture Corp. founder reportedly convinced Walt Disney to shoot the cartoonFlowers and Trees(1932) in the new process, which marked the first time a Disney animated short was made in color. This cartoon was also the first commercially released film to be produced in the new Technicolor process. Disney was wowed by the results and negotiated an exclusive contract for the use of the process. Disney's use of the process forThe Three Little Pigsin 1933 excited audiences and Hollywood filmmakers alike -- and fueled a new and sustained boom in the production of films in color.
5. Disney has developed its own proprietary 3D printing technologyIt's fairly well-known that Disney has been using 3D printing for various applications across its empire. In a popular 2013 attraction at its theme parks, for instance, visitors could be digitally scanned and have their likenesses put on a 3D-printed Star Wars' Stormtooper figurine. The technology is also used to produce unique costumes and props for films. The armor costume for Korath in Marvel's 2014 blockbuster Guardians of the Galaxy, for example, was printed using a Stratasys Connex 3D printer.
Chess pieces with embedded 3D-printed light pipes display content piped from an interactive tabletop. Location and suggested moves can be displayed on each piece. Image source: Disney Research.
It seems to fly under the radar, however, that Disney has developed its own proprietary 3D-printing technology. Its "Printed Optics" allows custom optical elements for sensing, display, and illumination to be directly embedded in the body of an interactive device. Disney has demonstrated the tech by 3D printing -- using a Stratasys Eden printer -- fiber optics to create animated eyes for interactive toys, though the technology's applications are potentially vast. According to Disney, "Printed Opticsis part of our long term vision for the production of interactive devices that are 3D printed in their entirety."
Image source: Hey123 via Disney Wiki.
6. Mr. Potato Head is the most advanced audio-animatronic character to dateThe Mr. Potato Head located in Hollywood Studios' Toy Story Mania is reportedly the most advanced audio-animatronic to date. This is a simple example of Disney building upon its own technological achievements. Disney debuted the first audio-animatronics at the 1964 World's Fair in New York. It was at this event that IBMintroduced many consumers to computers and Ford Motors unveiled the now-iconic Mustang. Yet, Disney's "talking robots" -- including Abraham Lincoln and It's a Small World -- were reportedly the biggest hit among many fairgoers.
Related tidbit: Mr. Potato Head, first manufactured in 1952 by Hasbro , was the first toy advertised on television. Hasbro today sports close ties to Disney, which has helped power its stock to superior gains in recent years. Among other ties, Hasbro holds a license to produce Star Wars-themed toys and the exclusive rights to develop dolls based on Disney Princess characters.
7. Lillian Disney came up with the name "Mickey Mouse"Many Disney aficionados likely know that Walt's wife, Lillian, came up with the name "Mickey" in 1928 for the cartoon mouse that vaulted Disney Studio to world fame. This one seems worth including, however, to underscore that it's wise to surround yourself with smart and supportive people in order to not only be successful, but also happy. This description reportedly fit Lillian Bounds Disney, who Walt hired as an ink artist for his then-fledgling Disney Studio in 1923 and married two years later.
In short, Disney is not a company investors should bet against.
The article 7 Fascinating Things You Probably Didn't Know About Walt Disney Co. originally appeared on Fool.com.
Beth McKenna has no position in any stocks mentioned, and apologizes to Sneezy for being the only one of the Seven Dwarfs not worked into this article. The Motley Fool owns shares of and recommends Ford, Hasbro, and Walt Disney. The Motley Fool recommends Stratasys. Try any of our Foolish newsletter services free for 30 days. We Fools may not all hold the same opinions, but we all believe that considering a diverse range of insights makes us better investors. The Motley Fool has a disclosure policy.
Copyright 1995 - 2016 The Motley Fool, LLC. All rights reserved. The Motley Fool has a disclosure policy.