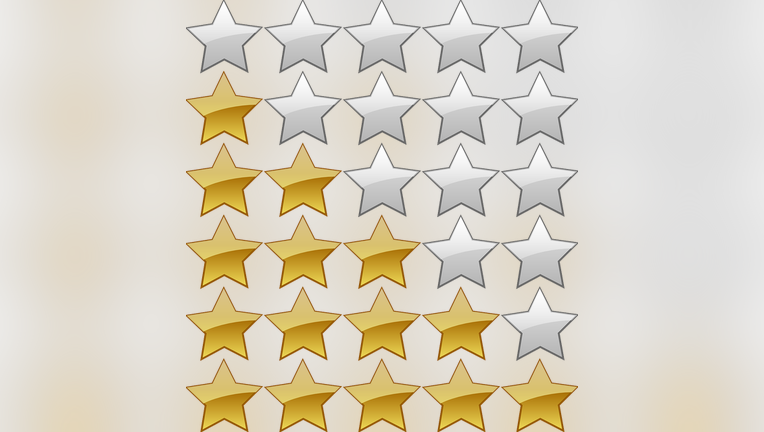 With a new administration in Washington intent on shaking things up, reducing federal spending, and transforming or eradicating various programs and agencies, the future of Medicare is very much in question. It's worth learning more about Medicare because if you're not using it now, you will likely want to in the future.
Below are seven facts about Medicare that are good to know. Some may help you make the most of Medicare now or in the future, and some may be useful in case you'd like to share your thoughts on Medicare with your representatives in Washington.
Image source: Getty Images.
57 million
Medicare is our national health insurance program covering 57 millionpeople aged 65 and older as well as younger people with disabilities, as of October 2016. Considering that there are close to 325 millionAmericans, Medicare is clearly serving a big chunk of them -- about 18%, or close to 1 in every 5 people.
$646 billion
Medicare, as you might imagine, is a rather costly undertaking. You probably don't appreciate just how costly, though. In 2015 Medicare spending hit $646 billion, representing 20%of our total national health spending.
Image source: Getty Images.
$0
That's how much you'll have to pay for an annual wellness visit with your Medicare-accepting doctor. It's also how much you'll pay out of pocket when you get certain screenings, suchas mammograms, colonoscopies, diabetes screenings, and many more.
$1,316
Medicare sports deductibles. For 2017, there's a $1,316 deductibletied to Part A coverage of original Medicare (which covers hospital inpatient care, skilled nursing facility care, and some home healthcare and hospice care). It may not seem that noteworthy, but it is -- because it's not a simple annual deductible. Instead, it applies per "benefit period," with a benefit period beginning when you are admitted to a qualifying facility and ending once you've not received inpatient care for 60 consecutive days. Thus, if you are in and out of hospitals frequently, you may have to pay that deductible several times in a single year. Ouch. (The deductible for Part B is $183.)
Image source: Getty Images.
Seven months
If you don't know when the seven months of your initial enrollment period are, it can really cost you. The period includes the three months leading up to your 65th birthday, the month of your 65th birthday, and the three months that follow. If you don't enroll during that period (you may be automatically enrolled if you're already collecting Social Security at that time), your Part B premiums (which cover medical services, but not hospital services) may rise by 10% for each year that you were eligible for Medicare but didn't enroll. You may avoid the penalty, though, if you're still working (with employer-provided healthcare coverage) at age 65, or if you're serving as a volunteer abroad.
Dental or vision coverage? Maybe
If you're assuming that Medicare offers dental and vision coverage, know that "original" Medicare does not. It doesn't cover most hearing-related expenses, either, such as hearing aids. (Original Medicare is what is known as Part A and Part B, respectively covering hospital and medical services, often complemented by Part D, which covers prescription drugs.) You're not out of luck, though. Many people enrolled in original Medicare will buy supplemental "Medigap" coverage, and some of those plans will cover dental, vision, and other expenses to some degree. Meanwhile, many Medicare Advantage plans (which you can choose instead of original Medicare, and which millions of enrollees have chosen) do offer dental and/or vision coverage, occasionally with hearing coverage, as well.
Image source: Pixabay.
Five stars
Most people don't know that the Medicare system has a five-star rating system for services and facilities such as hospitals, dialysis centers, Medicare Advantage plans, nursing homes, and more. A five-star rating is the best you can get, but as of July, when3,617 hospitals were rated, only 102 earned all five stars. For 2017, about 49%of Medicare Advantage plans with prescription drug coverage were rated with four or five stars -- covering about 68% of enrollees. The rating system for hospitals takes into account measures such as the rate of post-surgical infections and emergency room wait times. Medicare Advantage plans are evaluatedon measures such as how well they're keeping their members healthy (via screenings, checkups, and more), how well they're managing members' chronic conditions, and how good their customer service is.
There's a lot more to know about Medicare. The more you know, the better use you can make of the program, keeping more of your dollars in your pocket and perhaps staying healthier and living longer, too.
The $16,122 Social Security bonus most retirees completely overlook If you're like most Americans, you're a few years (or more) behind on your retirement savings. But a handful of little-known "Social Security secrets" could help ensure a boost in your retirement income. For example: one easy trick could pay you as much as $16,122 more... each year! Once you learn how to maximize your Social Security benefits, we think you could retire confidently with the peace of mind we're all after.Simply click here to discover how to learn more about these strategies.
The Motley Fool has a disclosure policy.