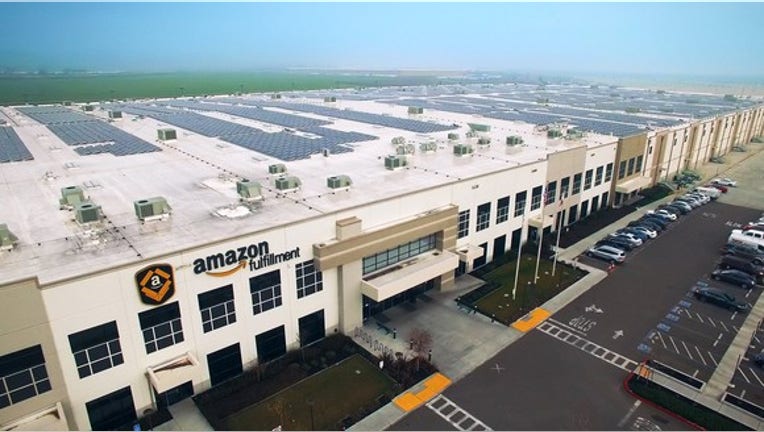 Amazon.com (NASDAQ: AMZN) rallied 330% over the past five years -- an incredible run for a company that was already the world's largest online retailer. But even after that great rally, which lifted the company's enterprise value to over $400 billion, Amazon doesn't seem to be slowing down at all.
Analysts expect Amazon's sales and earnings to respectively rise 22% and47% this year, which are incredible growth figures for a 22-year-old company. Let's take a look at six of Amazon's key strengths, and why they indicate that the tech giant's best days could still be ahead.
Image source: Amazon.
1. The unstoppable Prime juggernaut
Amazon's biggest retail weapon is Prime, its $99-a-year premium plan which bundles together discounts, free shipping options, access to Amazon Video and other digital services, and new delivery programs for food and pantry items. Major brick-and-mortar retailers like Wal-Mart have struggled to match Prime's perks.
Amazon doesn't disclose how many Prime members it has, but research firm CIRP claimed that it had 63 million U.S. members lastJune, a 43% jump from the prior year. It also estimated that the average Prime member spent $1,200 per year, compared to just $500 for non-members.
2. Its expanding smart home ecosystem
Amazon expands its Prime ecosystem into homes with Kindle tablets, Fire TV set-top boxes, and Echo smart speakers. Amazon sells many of these devices at verythin margins, but it does so to boost sales of physical and digital products while locking users into the Prime ecosystem.
Amazon's intentions to dominate smart homes are clear. Its Echo speakers already help user reorder products, control smart home appliances, access streaming media services, search for information, and even connect to newerFordvehicles. Its Dash buttons and DRS-enabled appliances also automate the reordering of consumables from Amazon -- which could eventually hurt supermarkets.
3. The inevitable automation of its logistics chain
An ongoing concern about Amazon is its ability to keep shipping costs under control. Yet Amazon has already offered a clear long-term solution to the problem -- the automation of its logistics chain.
Amazon's Prime Air drone. Image source: Amazon.
In January, The Seattle Times reported that Amazon used 45,000 warehouse robots at 20 fulfillment centers -- marking a 50% jumpfrom a year earlier. CNN also recently reported that preparing a single Amazon shipment required just one minute of human labor, thanks to robots and automated systems. On the delivery front, Amazon has been testing out its Prime Air drones andPrime Air planes. All this automation should cause its logistics costs to decline over the long term.
4. Its ability to disrupt multiple industries
Amazon excels at disrupting multiple industries at the same time. It's chasing Netflix (NASDAQ: NFLX) and YouTube in streaming video; hitting grocers, superstores, and apparel retailers with same-day delivery services, private brands, and brick-and-mortar stores; and challenging restaurant delivery leaders like GrubHub.
Amazon might not be the market leader in these categories, but it's catching up by bundling the services into its Prime memberships. This means that the ongoing growth of Amazon's moat is forcing companies in adjacent markets to defend their businesses.
5. Expanding overseas and shuttering weaker businesses
Amazon has also set its sights on high-growth e-commerce markets like India and the Middle East. It invested billions of dollars intoits Indian business to challenge market leader Flipkart, andrecently agreed to buy Souq.com, the market leader in the highly fragmented Middle Eastern e-commerce market.
Like Netflix, Amazon is releasing original video content for its overseas markets. But unlike Netflix, Amazon can leverage its Prime ecosystem to gain more viewers -- who will hopefully become its loyal customers.
6. Amazon Web Services' untouchable lead in the cloud
Amazon generates most of its revenue from its marketplace business, but most of its profits come from Amazon Web Services (AWS), the biggest cloud platform in the world. AWS achieved an annual run rate of $14 billion last quarter.
The unit's revenue rose 47% annually and accounted for 8% of Amazon's top line during the quarter, but its operating income rose 60% andaccounted for over half of its operating profits. The bottom line growth enables Amazon to post consistent profitability -- which seemed like a pipe dream just a few years ago. It also allows Amazon to use low-margin or loss-leading strategies to expand its Prime ecosystem.
The key takeaways
I previously stated that I plan to hold Amazon "forever", and I stick by that statement. There's no single company which matches Amazon's presence in e-commerce or cloud platforms, and its continued growth in both markets could crush many smaller competitors over the next few years. Therefore, taking profits might seem prudent today, but I firmly believe that Amazon's best days are still ahead.
10 stocks we like better than AmazonWhen investing geniuses David and Tom Gardner have a stock tip, it can pay to listen. After all, the newsletter they have run for over a decade, Motley Fool Stock Advisor, has tripled the market.*
David and Tom just revealed what they believe are the 10 best stocks for investors to buy right now... and Amazon wasn't one of them! That's right -- they think these 10 stocks are even better buys.
Click here to learn about these picks!
*Stock Advisor returns as of February 6, 2017
Leo Sun owns shares of Amazon and Ford. The Motley Fool owns shares of and recommends Amazon, Ford, and Netflix. The Motley Fool has a disclosure policy.