6 Great Data Center REITs For 2017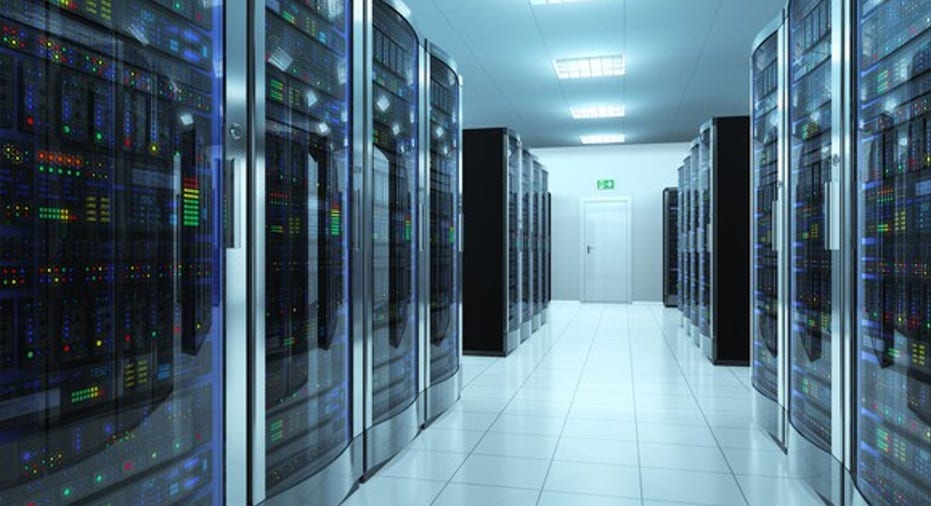 Data centers are a relatively new and growing form of real estate to invest in. As of 2017, there are several pure-play data center REITs listed on U.S. stock exchanges, including the industry's two largest companies, Equinix (NASDAQ: EQIX) and Digital Realty Trust (NYSE: DLR). Here's why data center REITs could be a smart addition to your portfolio, and a little information about each of the options.
Chart is author's own. Market cap, share prices, and dividend yields are current as of 3/10/17.
Why invest in data center REITs?
In a nutshell, the need for data storage has grown tremendously over the past decade or so, and is forecast to continue to do so.
Image source: Getty Images.
In fact, overall global IP traffic is expected to grow by 78% from 2017 to 2020, and certain individual forms of data traffic, like mobile data volume, are growing even faster. This should result in steadily growing demand for data center properties in the coming years.
Image source: Digital Realty Trust investor presentation. Data source: Cisco.
These projections are supported by the fact that occupancy rates have remained elevated, even though there has been lots of new inventory coming to market. For example, Digital Realty reports that data center inventory in the key Northern Virginia market grew by about 17% in 2016, but occupancy is at 96%.
Pure-play data center REITs
1. Equinix
The largest player in the data center REIT industry, Equinix has 150 data centers located all around the world, with more than 8,500 customers, but has only been operating as a REIT for a little over two years. Equinix has a truly diverse revenue stream, with just 46% coming from the Americas, 22% from the Asia-Pacific region, and 32% from everywhere else. The company has an excellent track record of growth through development with industry-leading yields on completed projects, which has resulted in excellent growth for shareholders. Over the past decade, Equinix has produced an annualized total return of about 18% per year.
2. Digital Realty Trust
Digital Realty Trust is the other big data center REIT, and like Equinix, it owns and operates data center properties located all over the world. However, most of the properties are in the U.S., so it's not quite as geographically diverse. Digital Realty is well-positioned for future growth, as many of the company's existing properties have additional developable land. Digital Realty has also grown impressively -- since 2004, Digital Realty has generated annualized total returns of nearly 23% for shareholders, making it one of the best-performing stocks in the market.
3. CyrusOne
CyrusOne (NASDAQ: CONE) is a somewhat smaller data center REIT with about 35 data centers, but the company has grown rather successfully, with a customer list that includes 185 Fortune 1000 companies. The company's revenue has more than doubled over the last three years, and normalized FFO has grown at a 30% annualized rate during that time. CyrusOne currently has several properties in development, and is in an excellent position for future growth, with 1.7 million rentable square feet of powered shell property available for future development, and an additional 239 acres of developable land.
4. QTS Realty Trust
QTS Realty Trust (NYSE: QTS) owns and operates 25 data centers in 13 markets, including a few international locations. Like most of the other companies on this list, QTS has produced impressive growth for shareholders, with annual revenue more than tripling since 2010. Also like most of the other companies on the list, QTS has ambitious growth plans, and has the ability to double capacity within its existing properties, and can also double the size of its facilities with its additional owned land at its building sites.
5. DuPont Fabros Technology
A more narrowly focused data center REIT, DuPont Fabros Technology (NYSE: DFT) operates 11 data centers in just three U.S. markets, although the company current has a property under development in a new market (Toronto, Canada). In fact, DuPont Fabros' properties under development in 2017 will increase the company's capacity by more than 22%. DuPont Fabros has the highest occupancy rate on this list (97%), operates at a higher EBITDA margin, and carries one of the lowest leverage ratios in the industry.
6. CoreSite Realty
CoreSite Realty (NYSE: COR) currently has 20 operational data centers in eight U.S. markets. Despite its relatively small size, CoreSite has an impressive customer list that reads like a who's who of major tech companies, such as Cisco, IBM, and AT&T. And the company has major growth plans in the years ahead -- planned build-outs are expected to increase the amount of rentable square footage by 46%.
10 stocks we like better than EquinixWhen investing geniuses David and Tom Gardner have a stock tip, it can pay to listen. After all, the newsletter they have run for over a decade, Motley Fool Stock Advisor, has tripled the market.*
David and Tom just revealed what they believe are the 10 best stocks for investors to buy right now... and Equinix wasn't one of them! That's right -- they think these 10 stocks are even better buys.
Click here to learn about these picks!
*Stock Advisor returns as of February 6, 2017
Matthew Frankel owns shares of AT&T and Digital Realty Trust. The Motley Fool recommends Cisco Systems and Equinix. The Motley Fool has a disclosure policy.