6 Fascinating Facts You Probably Didn't Know About 3D Printing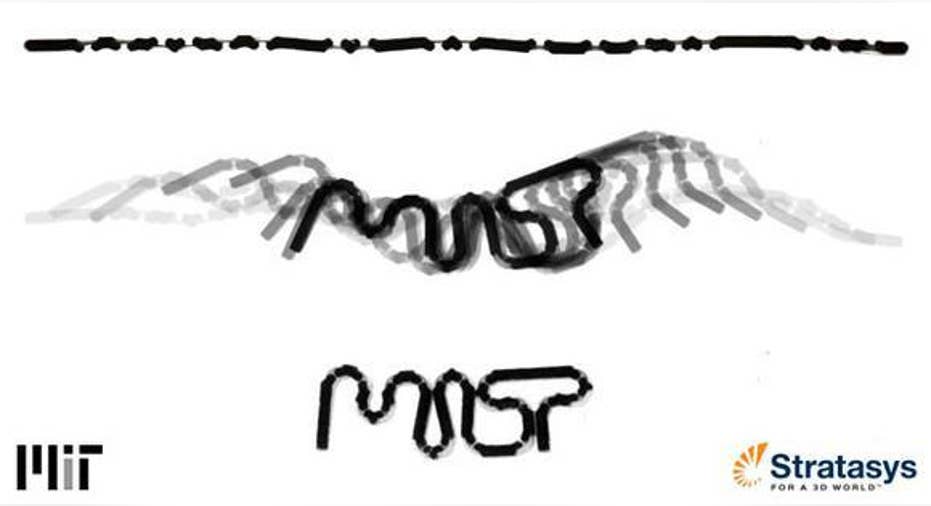 In the last several years, 3D printing has exploded onto the mainstream scene. It's gone from a technology primarily known only among techies and investors in such companies as 3D Systems and Stratasys to one that's making headlines in just about every corner of life and industry, from healthcare, education, and entertainment to aerospace and auto.
This is because in recent years, there have been huge technological leaps made in 3D printing, which was invented in the mid-1980s. So, the number of applications for this innovative technology has ballooned, and it promises to increase exponentially as further advances are made.
Here are six facts about this amazing technology that those who don't devour 3D-printing news might not know.
Image source: Planetary Resources.
1. The first 3D-printed object made from asteroid material was revealed in January.Planetary Resources and partner 3D Systems revealed the first object ever 3D-printed using asteroid material at the Consumer Electronics Show in January 2016. The asteroid material was sourced from the Campo del Cielo impact near Argentina and is composed of iron, nickel, andcobalt -- materials similar to refinery-grade steel.
The spacecraft prototype pictured above came from asteroid material that was pulverized, powdered, and then printedusing 3D Systems' ProX DMP 320 3D printer. The powder was produced by Allegheny Technologies, which melted the asteroid material under a vacuum, then gas-atomized it.
Privately held Planetary Resources is a company to watch. It's building spacecraft for asteroid mining, which some believe could be a trillion-dollar business and could help fuel the world's economy because of the limitless resources in space.Founding investors include billionaires Larry Page, CEO and co-founder ofAlphabet(parent company of Google), and Sir Richard Branson, founder of the Virgin Group.
2.3D-printed human structures were successfully implanted in animals.
Image source: Flickr via U.S. Army Material Command.
Wake Forest Institute for Regenerative Medicine, which is a major player in "bioprinting" -- 3D printing of living cells to form tissues and organs -- announced in February that it had achieved a notable bioprinting milestone using its Integrated Tissue and Organ Printing System: A research team led by the renowned Dr. Anthony Atala 3D-printed human bone, ear, and muscle structures and implanted them into select animals, such as mice and rats, where they continue to fully function after several months.
The implanted structures successfully matured into functional tissue, which means they survived long enough to form blood vessels and otherwise fully integrate into the animal's body. This achievement, which was published in the journal Nature Biotechnology, moves the scientific community one step closer to the holy grail of bioprinting: 3D-printing functional solid human organs for human transplant. In addition to Wake Forest, several other entities, notablyOrganovoand The Wyss Institute at Harvard, are aiming to achieve this goal.
3. The FDA approved the first 3D-printed drug in 2015.Aprecia Pharmaceuticals in August 2015 became the first pharmaceutical company in the world to make a 3D-printed drug that has received FDA approval. The drug, Spritam(levetiracetam), is used to treat epilepsy and launched in March.
The privately held Langhorne, Pennsylvania-based company manufactures the drug using its proprietary ZipDose technology, which is based on a powder-liquid 3D-printing tech that was developed by the Massachusetts Institute of Technology (MIT). The process produces a porous formulation that rapidly disintegrates with a sip of liquid. Spritam should benefit the many epilepsy patients who have dysphagia, a condition that makes it difficult to swallow pills, since the pills melt in one's mouth.
Aprecia plans to use ZipDose to produce other highly prescribed, high-dose drugs.
4. The first 3Dprinting facility in space is now commercially available.
Rear view of the International Space Station, which is now equipped with a 3D printing facility. Image source: NASA.
If you're ever zooming around in space and find yourself in need of a 3D printer, just float by the International Space Station. As of March 26, the ISS is equipped with a permanent "Additive Manufacturing Facility," comprised of a 3D printer and related equipment. The AMF was among the cargo delivered to the ISS as part of Orbital ATK'sfifth commercial resupply mission for NASA.
Image source: Autodesk.
Lowe's Innovation Lab partnered with privately held Made In Space on this mission, making Lowe's the first retailer in space. This 3D printer is only the second 3D printer ever off Earth. Made In Space launched its first 3D printer to the ISS in September 2014 as part of the company's "3D Printing in Zero-G Experiment" contract with NASA's Marshall Space Flight Center.It used the findings from that mission to improve upon the 3D printer that's now a permanent part of the ISS and available for use by NASA and other entities for a fee. The printer had to be specially built to function in a zero-gravity -- or "zero G" -- environment. It was designed using Autodesk tools Autodesk Inventor and Fusion 360.
5. Disney has developed its own proprietary 3D printing technology.It's fairly well-known that Disney has been using 3D printing for various applications across its empire, but it seems to fly under many people's radars that the entertainment giant has developed its own proprietary 3D-printing technology called "Printed Optics."
Chess pieces with embedded 3D-printed light pipes display content -- such as location and suggested moves -- piped from an interactive tabletop. Image source: Disney Research.
This technology allows custom optical elements for sensing, display, and illumination to be directly embedded in the body of an interactive device. Disney has demonstrated the technology by 3D-printing, using a Stratasys Eden printer, fiber optics to create animated eyes for interactive toys, though the technology's applications are potentially vast. Printed Opticsis part of Disney's "long term vision for the production of interactive devices that are 3D printed in their entirety," according to the company.
6. There's such a thing as 4D printing.4D printing is a still-in-the-lab technology that rivals a Houdini escape trickin the "wow factor" department. As the name suggests, 4D printing is 3D printing plus another dimension tacked on: the variable element of time. In other words, 4D printing involves 3D-printing objects that can eventually do one or both of two things: self-assemble and/or change properties based upon certain conditions.
Stratasys' programmable materials can be coded to change properties when exposed to water. The pictured strand was programmed to spell "MIT." Image source: Stratasys.
The main name to know in 4D printing is Skylar Tibbits,director of the Self-Assembly Lab at MIT, who coined the term. Tibbits introduced the topic of 4D printing to a larger audience when he presented at the 2013 TED conference. StratasysandAutodesk are collaborating with Tibbits' MIT lab.
The article 6 Fascinating Facts You Probably Didn't Know About 3D Printing originally appeared on Fool.com.
Beth McKenna has no position in any stocks mentioned. The Motley Fool owns shares of and recommends Alphabet (A andC shares) and Walt Disney. The Motley Fool recommends 3D Systems, Orbital ATK, and Stratasys. Suzanne Frey, an executive at Alphabet, is a member of The Motley Fools board of directors.Try any of our Foolish newsletter services free for 30 days. We Fools may not all hold the same opinions, but we all believe that considering a diverse range of insights makes us better investors. The Motley Fool has a disclosure policy.
Copyright 1995 - 2016 The Motley Fool, LLC. All rights reserved. The Motley Fool has a disclosure policy.