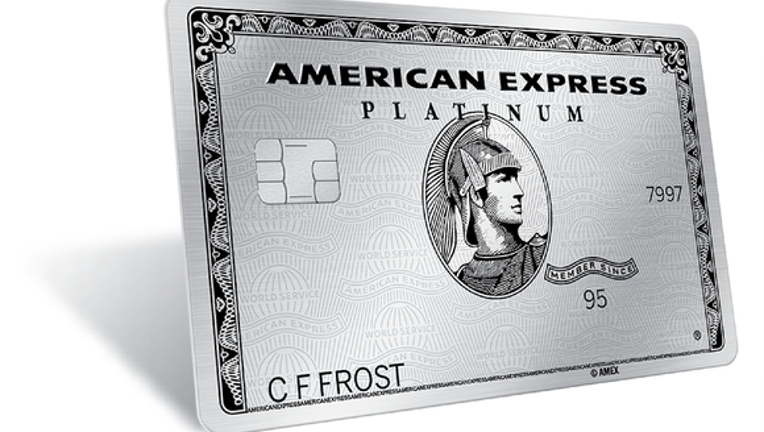 Image source: The Motley Fool.
Warren Buffett loves a good dividend stock. In fact, Berkshire Hathaway's (NYSE: BRK-A) (NYSE: BRK-B) stock portfolio is filled with high-quality dividend stocks that generate a total of nearly $900 million in dividend income per quarter. Six of Buffett's stock will produce more than $48 million each in dividend income during the second quarter of 2017 alone, and here they are.
| Company | Symbol | Quarterly Dividend Per Share | Shares Berkshire Owns | Total Dividends Per Quarter |
| --- | --- | --- | --- | --- |
| Kraft Heinz | KHC | $0.60 | 325,634,818 | $195,380,891 |
| Wells Fargo | WFC | $0.38 | 472,569,823 | $179,576,533 |
| Coca-Cola | KO | $0.37 | 400,000,000 | $148,000,000 |
| IBM | IBM | $1.40 | 81,232,303 | $113,723,224 |
| Phillips 66 | PSX | $0.63 | 80,689,892 | $50,834,632 |
| American Express | AXP | $0.32 | 151,610,700 | $48,515,424 |
Data source: Berkshire Hathaway Q4 2016 SEC filings, except for Wells Fargo, for which Buffett disclosed a sale that took place after the end of 2016. Share prices and quarterly dividends are current as of 4/23/17.
Image source: Kraft Heinz.
1. Kraft Heinz
Berkshire's massive stake in Kraft Heinz (NASDAQ: KHC) makes it the company's largest common stock position, so it makes sense that it generates the most dividend income. This position resulted from the 2015 merger of Heinz with Kraft Foods. Buffett loves the company's extensive portfolio of strong brand names, as well as the economies of scale that come with such a large food company.
Image source: Getty Images.
2. Wells Fargo
Wells Fargo (NYSE: WFC) has been a Warren Buffett favorite for decades, and for good reason. Simply put, the bank consistently runs a more profitable and more efficient operation than the other big U.S. banks, and it does so without taking unnecessary risks. This is one of the reasons the bank not only emerged relatively unscathed from the financial crisis, but was able to pick up struggling rival Wachovia on the cheap and greatly broaden its reach. Warren Buffett actually sold some of his Wells Fargo shares lately, but just so Berkshire can remain under the 10% ownership regulatory threshold.
Image source: Coca-Cola/Amy Sparks
3. Coca-Cola
Warren Buffett started accumulating Coca-Cola (NYSE: KO) shares for Berkshire's portfolio almost 30 years ago, and has never sold a single share. Perhaps the most well-known "Buffett stock", Coca-Cola is an excellent example of what Buffett likes to see in a stock. For starters, Coca-Cola's brand name is one of the most valuable in the world, which gives it pricing power over rivals, as do the many other billion-dollar brand names in its portfolio. Plus, Coca-Cola's distribution network is one of the largest and most efficient in the world. Finally, it also helps that Buffett himself is a big consumer of Coca-Cola's products, estimating that one-fourth of his daily calories come from Coca-Cola beverages.
Image source: Getty Images.
4. International Business Machines (IBM)
Buffett's investment in International Business Machines (NYSE: IBM) initially came as a surprise to many of his followers, as the Oracle of Omaha has famously avoided the tech sector for the most part. However, it is IBM's "stickiness" in its industry that Buffett loves. In other words, IBM provides integrated hardware, software, and service solutions for its clients, which makes switching providers costly, complicated, and time consuming. IBM has done an excellent job of evolving with its industry, which is why its advantage still applies.
Image source: Getty Images.
5. Phillips 66
Warren Buffett loves a "wide moat", meaning a business with sustainable advantages that protect its market share and pricing power, and Phillips 66 (NYSE: PSX) is in a wide moat business, with high barriers to entry, but massive cash flow potential. In addition, Phillips 66 has a diverse business, some parts of which are actually more profitable when oil prices are low, so the company can make money in all environments.
Image source: American Express.
6. American Express
Competition is extremely high in American Express' (NYSE: AXP) industry, especially because of new, disruptive payment technologies. In fact, Buffett himself acknowledged that Amex's business model is "under attack." However, Buffett loves the company's management, as well as its strong brand name and excellent cash flow. Amex also has an extremely desirable group of affluent cardholders, which has allowed the company to successfully charge higher payment processing fees than rivals.
10 stocks we like better than Berkshire HathawayWhen investing geniuses David and Tom Gardner have a stock tip, it can pay to listen. After all, the newsletter they have run for over a decade, Motley Fool Stock Advisor, has tripled the market.*
David and Tom just revealed what they believe are the 10 best stocks for investors to buy right now... and Berkshire Hathaway wasn't one of them! That's right -- they think these 10 stocks are even better buys.
Click here to learn about these picks!
*Stock Advisor returns as of April 3, 2017
Matthew Frankel owns shares of American Express and Berkshire Hathaway. The Motley Fool owns shares of and recommends Berkshire Hathaway. The Motley Fool recommends American Express. The Motley Fool has a disclosure policy.