5 Ways to Help Your Parents Prepare for Retirement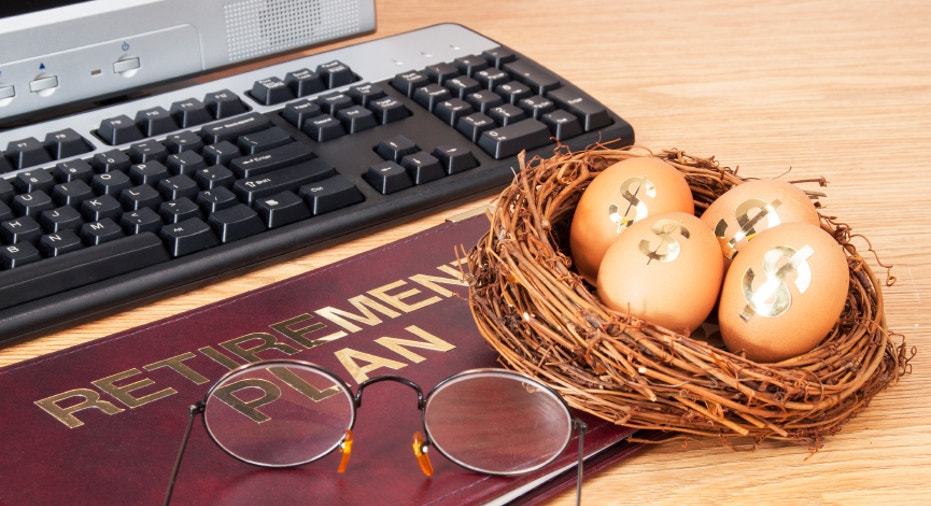 It might be hard for busy adults to find time to help their parents as they inch toward retirement age, but there are some simple ways to help them plan.
Workers in their 60s have over $220,000 in retirement savings on average, according to a report by EBRI. That may seem like a lot, but a recent analysis by Fidelity estimates that a couple retiring in 2013 will need that much just for medical expenses alone.
Fortunately, you can help smooth your parents' transition, and here are some possibilities:
1 – Help Them Secure a Home During Retirement
Keeping a roof over your parents' heads is the top priority. Of course, if they have plenty of money and are mentally able, they'll likely want to live on their own for as long as possible. However, as the average person retiring in 2013 will live into their mid- to late 80s, there's a decent chance they'll need assistance at some point. So it's a good idea to plan for when your parents can't care for themselves.
Their main options include assisted living and moving in with you or a sibling. They'll need to set aside enough money if going the assisted living route. The costs vary in each state, but the national average base rate was $3,3550 a month in 2012, according to a survey by MetLife.
2 – Take Them to a Fee-Only Financial Planner
Strongly consider taking your parents to a fee-only financial planner. He or she can offer professional advice based on your parent's retirement savings, debt, medical expenses and so on.
It's important to make sure the planner is not commission-based or fee-based, since both leave the potential for conflicts of interest. A fee-only planner does not receive money from third parties for referring your parents to them, unlike others who might be tempted to recommend certain financial products based on commissions.
3 – Review Beneficiary Information
Review your parents' beneficiary information yearly as they approach retirement and beyond. If they haven't named beneficiaries, it's time to make sure that happens. It's a good idea to award each child an equal amount to prevent hard feelings down the line.
4 – Be Alert for Scams
As your parents age, their mental capacity might decline. That makes them prime targets for scammers. While the list of potential scams is virtually limitless, look out for:
Unnecessary investments
Anti-aging products
Internet fraud (online purchases that never arrive, etc.)
Reverse mortgages (not necessarily scams, but be vigilant)
Counterfeit prescription drugs (such as from a questionable online pharmacy)
Health insurance fraud
Telemarketing fraud
To limit the risk of scammers cleaning out dad's bank accounts, serve as an extra set of eyes. For instance, to limit the risk of telemarketing fraud, you could check dad's caller ID every time you visit and ask about any suspicious numbers.
You could also check his financial statements and verify that purchases are legitimate.
To be proactive, you also might tell him about some websites that are safe to use (for example, his mail-order pharmacy's site for prescriptions, established retailers for electronics, etc.,) and accompany him on trips to financial seminars. Remind him that if it sounds too good to be true, it probably is!
5 – Don't Exhaust Your Resources and Savings
Middle-aged Americans are now what's called the "Sandwich Generation." Many are supporting not only themselves, but their children and parents as well.
While it would be great to have the resources to comfortably support everyone, that's not realistic for most people. So be sure you're taking care of your immediate family first, before taking care of your parents. After all, if they really can't afford a comfortable retirement, they might have to move in with you or another family member to compensate, not consume savings that you need to take care of you and your family in the future.
The Takeaway
Helping your parents plan for retirement mostly involves figuring out where they'll live and seeking the advice of a qualified financial planner. Making sure your parents have designated beneficiaries is a crucial step to prevent a family feud. Also be on the lookout for scams, because scammers prey on the elderly.
Finally, remember to take care of your immediate family before offering financial assistance to your parents. After all, if your parents need to move in one day, you'll need a home and solid finances.
Read More From NerdWallet
73 Will Be The Retirement Norm For Millennials
The Best Brokers for Options Trading Online