5 Tough Questions for Bristol-Myers Squibb's CEO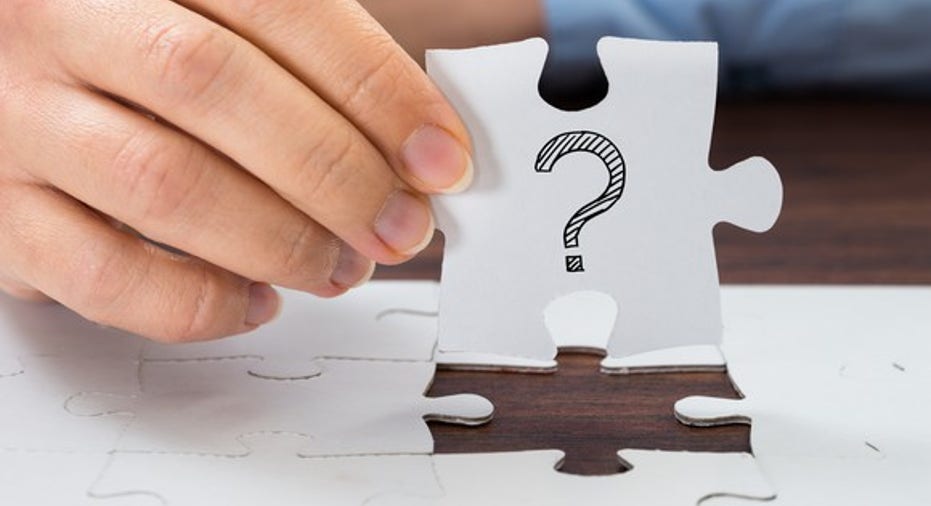 Giovanni Caforio has been at the helm ofBristol-Myers Squibb (NYSE: BMY) for less than two years. But he's gotten used to answering tough questions. On Thursday morning, the big drugmaker's CEO sat down for around 40 minutes responding to nonstop questions at the Goldman Sachs Healthcare CEOs Unscripted event. Here are five of the toughest questions asked and how Caforio responded.
Image source: Getty Images.
How will Opdivo fare against the competition?
This question was actually asked several times in several ways. Giovanni Caforio frankly acknowledged that there is a very competitive market in the U.S. for lung cancer. Bristol-Myers Squibb's disappointing results from a late-stage study of Opdivo as a first-line treatment of lung cancer have clearly changed the outlook for the drug as a monotherapy.
However, Caforio thinks that uptake for Merck's (NYSE: MRK) Keytruda, the primary rival for Opdivo, has been limited to patients with high expression of programmed death-ligand 1 (PD-L1). He indicated that PD-L1 testing in patients will be a driving factor for sales growth of Keytruda and Roche's (NASDAQOTH: RHHBY) anti-PD-L1 drug Tecentriq.So far, according to Caforio, Opdivo is holding its own as a second-line treatment for lung cancer. He said that Tecentriq is gaining some ground but that Keytruda hasn't been a big factor yet.
But Caforio said that PD-L1 testing "clearly has accelerated." That's a trend that will help Merck and Roche but hurt Opdivo in the short term. He maintains, though, that the more important opportunity to watch is the potential for combination therapies. Bristol-Myers Squibb is positioning Opdivo to be the backbone of multiple combo treatments across several indications.
What are the biggest risks for Opdivo as a combination therapy in two key clinical studies?
The emphasis on the importance of Opdivo combos raised a question about risks for a couple of late-stage studies. Checkmate 227 is a phase 3 study evaluating Opdivo in combination with Yervoy and with platinum-doublet chemotherapy as a potential treatment for advanced-stage lung cancer. Checkmate 568 is a phase 2 study of the Opdivo/Yervoy combo as a first-line treatment of advanced-stage lung cancer.
Caforio stressed that his team is "comfortable about the approach" being taken with these studies. He noted that the clinical trials have been "optimized a lot for safety." While Caforio didn't have any specific concerns about the two Opdivo combo studies, he pointed out that there is always "uncertainty with clinical research in general."
Can Bristol-Myers Squibb improve its margins significantly?
Bristol-Myers Squibb's profit margin is around 18% while its operating margin is a little over 28%. The Goldman Sachs analyst commented that these margins are at the low end of the biopharmaceutical industry. She asked Caforio if the company could improve its margins to perhaps the level of Amgen, which has a profit margin of nearly 34% and an operating margin of over 42%.
Caforio responded that his company's profitability should increase, noting that earnings per share grew faster in 2016 than revenue did. He also expects operating margins to increase significantly, adding that operating margin improvement is one of the key drivers in the long-term compensation program for Bristol-Myers Squibb executives.However, Caforio stated that the dynamics of its deal with Pfizer on anticoagulant Eliquis has a significant impact on the company's gross margin.
How will the biopharmaceutical industry fare under a Trump administration?
Caforio said that he "hopes to have the opportunity to have a constructive dialog" with the incoming Trump administration. He stated that there "clearly are areas to work together," especially on availability of drugs to patients. However, Caforio admitted that there is "obviously a lot of uncertainty."
On a related note, Caforio didn't seem to be too concerned about price pressure for oncology drugs. His view is that as long as Bristol-Myers Squibb can demonstrate the value of its drugs, payers will be open to reimbursement.
Does the company have a plan to thwart a hostile takeover?
As you might expect, Caforio punted on this question. He responded that Bristol-Myers Squibb has "a very long history of creating shareholder value." He said that the company probably has the best pipeline that it's ever had. He underscored the opportunities for growth. Caforio concluded his answer (or, more accurately, non-answer) by saying the best thing that he can do as CEO is to "really maximize value to shareholders."
Final thoughts
I thought Caforio answered most of these tough questions reasonably well. Yes, Merck and Roche are going to make things difficult for Opdivo in the lung cancer market. However, Bristol-Myers Squibb is making the best move possible by focusing on combo therapies.
My view is that investors have correctly realized that the initial reaction to the disappointing results from the Opdivo first-line lung cancer study was overdone a bit. Bristol-Myers Squibb's stock is now bouncing back. I think the stock's long-term outlook remains positive overall.
10 stocks we like better than Bristol-Myers Squibb When investing geniuses David and Tom Gardner have a stock tip, it can pay to listen. After all, the newsletter they have run for over a decade, Motley Fool Stock Advisor, has tripled the market.*
David and Tom just revealed what they believe are the 10 best stocks for investors to buy right now... and Bristol-Myers Squibb wasn't one of them! That's right -- they think these 10 stocks are even better buys.
Click here to learn about these picks!
*Stock Advisor returns as of January 4, 2017
Keith Speights has no position in any stocks mentioned. The Motley Fool has no position in any of the stocks mentioned. The Motley Fool has a disclosure policy.