5 Top Utility Stocks With Good Dividends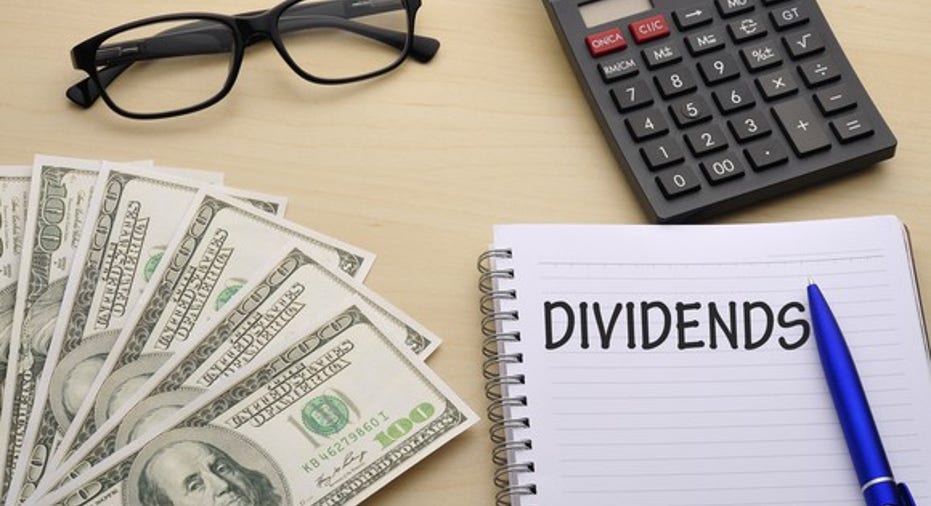 So you want to buy a utility stock, huh? A utility stock paying a dividend? Maybe even one that pays a good dividend?
Well, you're in luck -- because I've just found a few.
Note to self: Maybe it's time to buy a utility stock with good dividends. Image source: Getty Images.
Focusing less on the valuation of a stock, and more on the income stream it provides, many investors like to invest in dividend paying stocks -- and as a general rule, utility stocks pay some of the best dividends available. When searching for utility stocks with good dividends, however, it's important not to get too distracted by the payout, forget the basics of stock investing entirely. Growth is still important, as is paying a reasonable P/E. What follows is a list of five stocks that I think hit the right balance between getting a good dividend, and also ensuring you're not paying any more than absolutely necessary:
| Stock | Dividend Yield | P/E Ratio | Projected Growth Rate |
| --- | --- | --- | --- |
| National Grid (NYSE: NGG) | 5.2% | 16.7 | 1.9% |
| Southern Company (NYSE: SO) | 4.8% | 17.9 | 3.3% |
| Duke Energy (NYSE: DUK) | 4.6% | 18.6 | 1.7% |
| PPL Corporation (NYSE: PPL) | 3.9% | 12.2 | 2.4% |
| Consolidated Edison (NYSE: ED) | 3.8% | 17.1 | 2.1% |
Data sources: finviz.com.
If you absolutely must buy a utility stock
I should admit right off the bat that I'm not usually a fan of utility stocks. Rarely will you find one fitting the definition of a value stock, where the price-to-earnings ratio divided by a combination of the dividend yield and growth rate yields a total return ratio of less than 1.0. Rather, your average utility stock is a slow-moving behemoth with a high P/E ratio and a low growth rate -- and bears a boatload of debt, to boot.
As a result, investing in utility stocks really has just one attraction: rich dividends. And even this can be a problem. When everyone starts buying utility stocks with good dividends at the same time, it tends to drive down yields and make returns less attractive.
Be that as it may, a lot of people do want to own utility stocks. If this means you, then you owe it to yourself to limit your risk and buy only utility stocks paying good dividends and priced below what other stocks cost. To help with this, I've run a screen for utility stocks with the following attributes:
They're growing. Maybe not growing fast, but I screened for utility stocks that have posted positive annualized earnings growth over the past five years and are expected to continue growing -- at least modestly -- over the next five years, as well.
They're not unreasonably expensive. Here, I took the S&P 500 index of stocks as my yardstick. Currently, the average stock on the S&P sells for more than 25 times trailing earnings. Whatever their flaws, the stocks listed above at least have the virtue of costing less than 25 times earnings.
The dividend. The average stock on the S&P pays a dividend yield of about 2.3% today. So I ran a screen seeking out utility stocks yielding at least 50% better than that -- at least a 3.5% yield.
All five of the stocks named up above pass this screen, including:
National Grid. An Anglo-American gas and electric utility that derives most of its profits from the United Kingdom, National Grid pulls revenues roughly equally from both the U.K. and U.S. (primarily from operations in the Northeast, including New York, Massachusetts, New Hampshire, Rhode Island, and Vermont).
Southern Company. As the name implies, The Southern Company produces and distributes electric power throughout the southern states of Alabama, Georgia, Florida, and Mississippi.
Duke Energy. Operating mostly east of the Mississippi today, Duke produces and distributes electric power throughout North and South Carolina, Florida, Ohio, Kentucky, and Indiana, and transports and sells natural gas in southwestern Ohio and northern Kentucky. Up until this year, Duke also operated several electric and gas utilities in Central and South America, but Duke completed its exit from these regions in October.
PPL Corporation. Like National Grid, this one's a U.S./U.K. hybrid. PPL does about $2.4 billion in business annually across the pond, but gets twice as many revenues here at home by distributing gas and electricity in markets ranging from Kentucky and Tennessee in the South to Pennsylvania in the Northeast.
Consolidated Edison. In contrast, ConEd's business is much more consolidated, focusing on gas and electricity supply in the Northeast states of New York, New Jersey, and Pennsylvania.
Which of these five is the best dividend-paying utility stock to invest in? Each has its attractions. Consolidated Edison has the lightest debt load relative to its market capitalization, Southern Company has the fastest growth rate, and National Grid has the richest dividend yield. Personally, I'm partial to PPL for its relatively low P/E ratio and relatively high total return -- a 3.9% dividend yield plus a 2.4% growth rate add up to total likely returns of 6.3% annually. But which of these dividend payers you choose to invest in remains a personal preference.
At the very least, now you have five potential investing targets to choose from.
10 stocks we like better than PPL When investing geniuses David and Tom Gardner have a stock tip, it can pay to listen. After all, the newsletter they have run for over a decade, Motley Fool Stock Advisor, has tripled the market.*
David and Tom just revealed what they believe are the 10 best stocks for investors to buy right now... and PPL wasn't one of them! That's right -- they think these 10 stocks are even better buys.
Click here to learn about these picks!
*Stock Advisor returns as of Nov. 7, 2016
Fool contributorRich Smithdoes not own shares of, nor is he short, any company named above. You can find him on CAPS, publicly pontificating under the handleTMFDitty, where he's currently ranked No. 340 out of more than 75,000 rated members.
The Motley Fool recommends National Grid. Try any of our Foolish newsletter services free for 30 days. We Fools may not all hold the same opinions, but we all believe that considering a diverse range of insights makes us better investors. The Motley Fool has a disclosure policy.