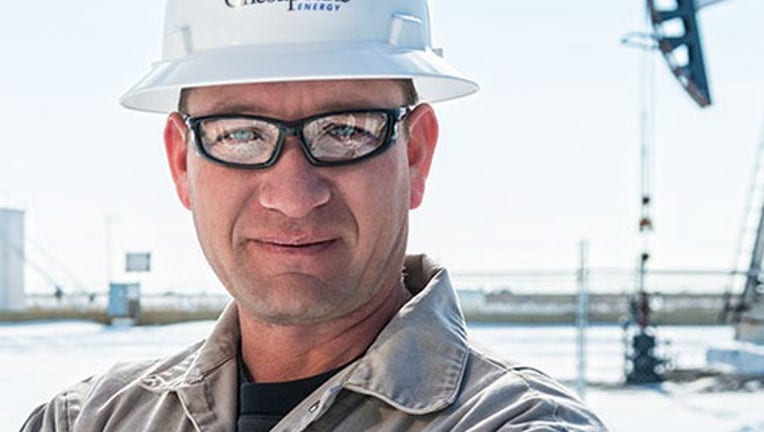 Image source: Getty Images.
A stock's value is not indicated by its market price. The profitability of a specific company compared with how many shares it has outstanding is what matters, meaning that a stock trading below $10 could be more valuable than a stock trading at $100 if there is more profitability per share to be expected in the future or some other benefit such as high dividend yield. That said, sometimes there is value to be found in looking at stocks that have been beaten up by the market and could still have the potential for future gains. Here are few of those downtrodden stocks that could make nice little positions in a diversified portfolio.
1. Fitbit, ~$9.30
Fitbit Inc.(NYSE: FIT)stock was crushed in late October, when the company's disappointing Q3 earnings report guided for a lousy fourth quarter, a time when holiday sales usually mean upward revisions. For the third quarter itself, even thoughsales grew 23% year over year, net income was cut nearly in half, and sales growth was far slower than in years past.
However, while those figures look grim, the company is still the global leader in wearables, and its market share ticked slightly upward in the most recent figures from theIDC, the leading source of wearables market share data. Fitbit's new products have all been more or less upgrades to its basic product, a wrist-based tracker, but the company has begun to massively increase spending on research and development, which was up more than 150% in Q3 year over year, and could mean future products that help diversify revenue. Additionally, Fitbit looks to be one of the best suited to take advantage ofthe growing trendof companies and insurers using fitness tracking to try to decrease employee health insurance costs.
Image source: Fitbit.
2. Annaly Capital Management Inc., ~$10.00
Annaly Capital Management (NYSE: NLY) just barely makes the cut-off for this list, after a small decline since August has dropped the stock to around $10. Annaly deals mostly inmortgage-backed securities or other real estate-related investment securities, but it has the ability to venture into new kinds of investments, which has helped to diversify its portfolio, and now has around $8 billion in holdings. Though the stock price has been pressured recently, Annaly is one of the biggest in its field, and its 20-year history means it's probably adequately prepared to weather current global macro conditions.
What makes this stock especially attractive is its incredible dividend yield at over 10%. Though the most recent quarterly dividend of $0.26 is a slight drop from $0.30 over the past three years, that seems to be partially because Annaly is in the process of acquiring another company, so there doesn't seem to be much concern that the dividend will continue to be cut.
3. Advanced Micro Devices Inc., ~$8.70
Advanced Micro Devices (NASDAQ: AMD) is one of the key competitors in the circuit board and microchip market that's powering some of the most exciting industries such as autonomous cars, artificial intelligence, and more. Though much smaller than some of its big-name rivals in this space, AMD is still likely to gain from a vastly expanding industry.
Shares of AMD rose nearly 10% in the last week, after the company announced a deal with Alphabet's Google planned to use AMD'sRadeon-based FirePro server GPUs to its cloud platform in 2017, a major win for the company since it helps it to compete with bigger rivals already partnered with other big names in the cloud computing space.
4. Chesapeake Energy Corp., ~$6.00
Like many energy companies, Chesapeake Energy (NYSE: CHK) shares have been hammered in the past two years, as low oil prices and other macro or geopolitical forces have hurt the business. Chesapeake's shares have fallen from around $28 in 2013 to just $1.59 per share in February of this year. The stock has ticked up since then, which could be the start of stabilization in the industry and a rebound for those companies best positioned in it.Chesapeake and the entire energy industry could go through an interesting transition as President-elect Donald Trump takes office in January, following campaign promises to "Unleash America's $50 trillion in untapped shale, oil, and natural gas reserves."
Image source: Chesapeake
Chesapeake explores and develops natural gas and oil and also provides midstream services for other producers. In its most recent quarter, revenue was down 33% year over year, but its earnings per share of $0.09 beat expectations of a $0.03 loss.At an investor day in October, Chesapeake managementrevised its production guidance upward 5% to 15% annually through 2020. Note, however, that the company remains highly leveraged and that could drag on future growth.
5. WisdomTree Investment Inc., ~$9.85
WisdomTree (NASDAQ: WETF) is an ETF provider that, since its inception in 2006, has grown tosponsor 94 distinct ETFs that span asset classes and countries around the world. Over the past year, certain negative market trends, particularlyin Japan and Europe, have hurt the company's earnings and stock price.
However, things lookgood for WidsomTree going forward, includingnew products being launched such as "smart beta fixed income," as well as ETFs focused on new geographies. While the company weathers current market trends, the stock could be cheap for a well-performing company. Most recently, WisdomTreeacquireda 36% equity interest in AdvisorEngine (formerly known as Vanare), which is a digital wealth management platform that enables individual customization of portfolios.
What do all of these stocks have in common? They've all been generally unloved by the market, and their stock prices have consequently been pushed into this low price range. For that, there could be some value left in them for unexpected growth -- but be careful, as these will certainly be riskier than some of the best stocks The Motley Fool offers, like those below.
10 stocks we like better than Annaly Capital Management When investing geniuses David and Tom Gardner have a stock tip, it can pay to listen. After all, the newsletter they have run for over a decade, Motley Fool Stock Advisor, has tripled the market.*
David and Tom just revealed what they believe are the ten best stocks for investors to buy right now... and Annaly Capital Management wasn't one of them! That's right -- they think these 10 stocks are even better buys.
Click here to learn about these picks!
*Stock Advisor returns as of November 7, 2016
Suzanne Frey, an executive at Alphabet, is a member of The Motley Fool's board of directors. Seth McNew has no position in any stocks mentioned. The Motley Fool owns shares of and recommends Alphabet (A shares) and Fitbit. The Motley Fool recommends WisdomTree Investments. Try any of our Foolish newsletter services free for 30 days. We Fools may not all hold the same opinions, but we all believe that considering a diverse range of insights makes us better investors. The Motley Fool has a disclosure policy.