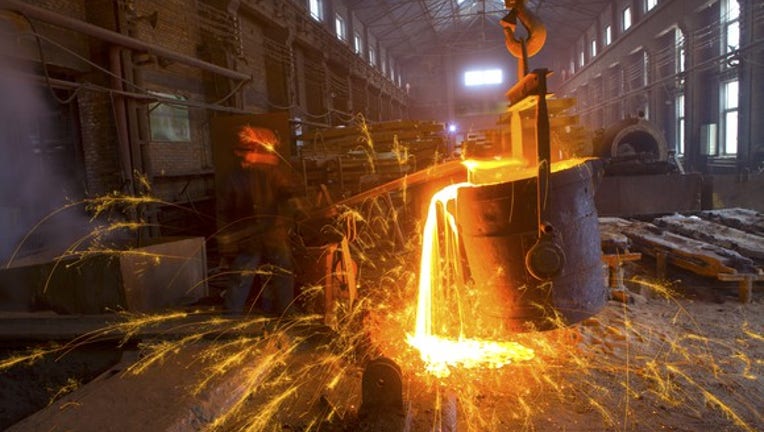 Image source: Getty Images.
When the world was industrializing over 100 years ago, it was steel, to a large extent, that made it possible. Buildings reached to the sky, bridges spanned vast rivers, and countless steel components found their way into our factories, homes, trains, and cars.
Alas, because steel has become so commonplace, we scarcely think about it now. And that's a shame. Steel remains just as vital to our modern world as it ever was -- and that can make steel company stocks a fantastic investment. Granted, the steel industry itself is subject to cycles, but make no mistake: There's a strong argument that steel stocks have a home in any long-term diversified stock portfolio, as long as you pay the right price for them.
But which steel company stocks should investors consider? There are a plethora of options, from the gargantuan to the minor:
Data source: S&P Global Market Intelligence.
Feel overwhelmed? Well, look no further. We took an in-depth look at the steel industry, giving weight to financial strength, product mix, and future earnings power, and came up with the best steel company stocks around.
So without further ado, here are the top steel stocks to buy today.
Steel products for the 21st century
Based in Reading, Pennsylvania, Carpenter Technology Corporation (NYSE: CRS) not only manufactures but also distributes itsadvanced steel, titanium, and various other metalsofferings. But Carpenter's offerings are not your typical steel beams. Its customers include major players in everything from the defense and aerospace industries to manufacturers of medical devices. They all come to Carpenter for advanced engineering of steel products for one reason -- the company is among the very best at making the steel products of the 21st century.
Carpenter Technology trades for 21 times forward earnings, which is rich but reasonable, given that it's expected to grow EPS 38% in fiscal 2018, has thrown off over $161 million in free cash flow over the past 12 months, and sports a 2% dividend yield. For a great steel stock primed to benefit from the advanced manufacturing that will be required in the decades ahead, look no further than Carpenter.
Positioned for the increasingly global economy
Commercial Metals Company (NYSE: CMC) just about does it all. Not only does it produce steel and other metal products, but it also distributes them through a wide network of facilities around the globe. While based in Irving, Texas, the company owns mills as far away as Poland. So far-reaching is the company, in fact, that domestic sales account for just 60% of total revenue. Not bad for a Texas steel producer. Revenue can be divided further into steel production, fabrication, and recycling.
Despite its diversification, Commercial Metals is having a rough 2016. Revenue is expected to fall some 20% because of a difficult environment for its end markets. Every steel company is feeling this pinch, but Commercial Metals is suffering particularly harshly -- at least for now. This revenue drop-off will, naturally, affect this year's earnings result, and the company trades for 17 times fiscal 2016's depressed estimated EPS of around $0.90 per share.
However, don't let present difficulties fool you. Analysts polled by S&P Global Market Intelligence expect a rebound in fiscal 2017, and the company has been a free cash flow machine ever since fiscal 2012 and sports a dividend yield of over 3%. Its balance sheet and respectable diversification make it a worthy consideration for any investor.
Just the place to shop for hot rolled steel
With a history dating back to the early 1900s, when its predecessor company was focused primarily on manufacturing cars, NucorCorporation(NYSE: NUE) is recognized as one of the highest-quality and most well-run traditional steelmakers in the United States. Headquartered in Charlotte, North Carolina, Nucor is the place to go if you need a steel beam or any number of other steel-based products.
Recent results speak to Nucor's premier status. Net sales dropped 2.3% in Q2 year over year -- owing, in part, to the current soft market for steel mentioned previously -- but profits have rocketed up thanks to management's cost-cutting and efficiency measures. These moves should keep the profits coming in for the foreseeable future -- which is why Nucor finds a spot on our list.
Nucor trades for 16 times forward earnings estimates, which is a fantastic bargain, as analysts expect EPS to grow annually through fiscal 2018.
"Warren Buffett was here"
The Oracle of Omaha, Warren Buffett, and his Berkshire Hathaway partner Charlie Munger have long sung the praises of South Korean megasteel producer POSCO (NYSE: PKX). Once known asPohang Iron & Steel Co., Ltd., POSCO is a force to be reckoned with in the global steel market. While Berkshire Hathaway sold its 5.1% stake in POSCO in mid-2014, perhaps leading investors to mistakenly believe Buffett no longer thinks highly of the company, it's important to note that the move was made just before a major downturn in global steel demand knocked dragged POSCO shares down some 50%.
Today, you can pick up shares in this extremely efficient steel producer once owned by Buffett himself just as its earnings prospects are beginning to perk up. Analysts expect earnings to grow at 16.7% per year through fiscal 2018. At just 15 times forward earnings, POSCO should be on any list of top steel stocks.
The 800-pound gorilla in the room
You didn't think we would forget about ArcelorMittal (NYSE: MT), did you? While it could be argued that this gargantuan steelmaker has lost a bit of its luster in recent years, it remains a force to be reckoned with and is primed for a comeback. Despite being hobbled by an onerous debt load -- its total debt-to-assets ratio was 57% as of June 30 -- the company has experienced a bit of a resurgence lately, thanks to its obvious efficiencies of scale and an improved steel pricing environment.
Looking ahead, analysts polled by S&P Global Market Intelligence expect EPS to grow at an extremely healthy 22.8% clip through fiscal 2020. At just 15.8 times fiscal 2016 expected earnings, and thanks to its absolute dominance of the world steel market, as evidenced by producing 92.5 million tons of steel last year -- twice that of its closest competitor -- ArcelorMittal is a fantastic choice to finish out our list of top steel stocks to buy today.
Why steel?
It should be clear by now that the steel industry offers a diverse array of stocks to choose from. From the large, like ArcelorMittal, to the small, like AK Steel Holdings, there's no shortage of options. The five companies detailed here each offer investors something unique, but all have a few things in common as well: They focus on controlling costs and have their own unique specialties that have allowed them to thrive in this highly commoditized, but vital, industry.
While investing in steel stocks is not without risk -- namely, the cyclical nature of the industry itself -- the future appears bright for the steel companies detailed here.
A secret billion-dollar stock opportunity The world's biggest tech company forgot to show you something, but a few Wall Street analysts and the Fool didn't miss a beat: There's a small company that's powering their brand-new gadgets and the coming revolution in technology. And we think its stock price has nearly unlimited room to run for early in-the-know investors! To be one of them, just click here.
Sean O'Reilly has no position in any stocks mentioned. The Motley Fool owns shares of and recommends Berkshire Hathaway (B shares). The Motley Fool recommends Nucor. Try any of our Foolish newsletter services free for 30 days. We Fools may not all hold the same opinions, but we all believe that considering a diverse range of insights makes us better investors. The Motley Fool has a disclosure policy.