5 Top Small-Cap Stocks to Buy in 2016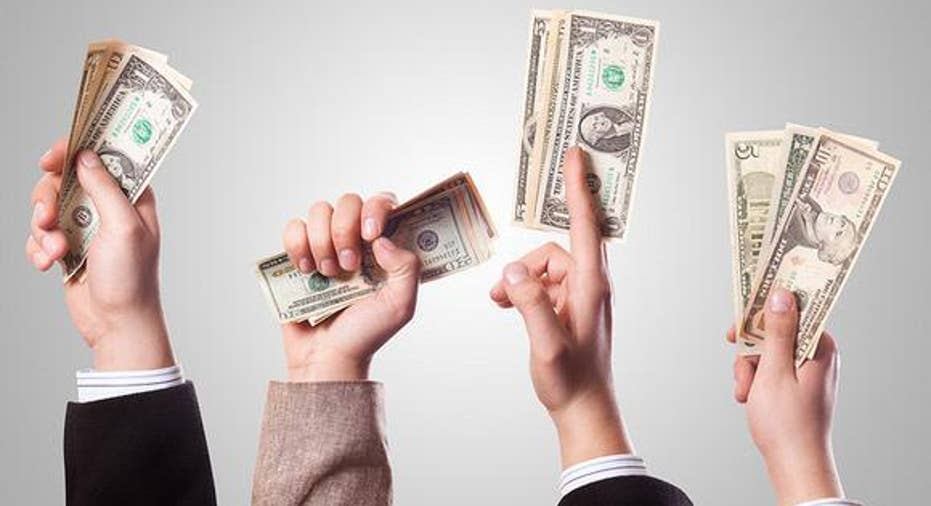 Small-cap stocks are the growth drivers for many investors' portfolios, giving them the opportunity to find an investment that can turn modest investments into life-changing wealth. To celebrate the New Year, we asked five of our Motley Fool contributors to weigh in with their thoughts on which small-cap stocks could have the best prospects for 2016 and beyond. Read on to get some solid ideas for your consideration.
I'll be the first to admit that this is a bit of a speculative pick, but I think one small cap company that is worth considering for your portfolio in 2016 is Denbury Resources .
It may sound a bit out there to consider adding an oil and gas producer to your portfolio right now, but hear me out. Unlike shale wells that decline very quickly and require high levels of maintenance capital, Denbury's preferred production method repressurizing mature reservoirs by injecting CO2-- requires much less capital to keep current production levels, which means that the company has been able to preserve cash and maintain better balance sheet health than most during the recent crash.
Lots of people are getting out of Denbury right now because they fear that the company's book of hedgesa suite of futures contracts written a while ago to ensure higher oil prices is starting to expire. However, based on its most recent earnings, it may be able to get by for a while at today's oil prices.
It may take a while for the energy market to turn around, but the lack of investments as of late will lead to a quick decline in production. While we wait for that to happen, it could give investors a nice long window to accumulate shares in Denbury, which trade for less than 40 cents to the dollar of tangible book value right now. When the market turns, those picking up shares of Denbury in 2016 could turn a fine profit.
Todd Campbell: One small cap company that investors might want to have in portfolios is WebMD Health .
An increasingly older population fueled by 10,000 baby boomers turning 65 daily means more people requiring healthcare than ever before and since it can be tough figuring out which company is going to develop the next game-changing medicine, a better way for investors to participate in this trend may be to focus on companies that provide healthcare content, such as WebMD.
In the third quarter, WebMD reports that monthly unique visitors rose 8% to 206 million users and that those users viewed 4 billion web pages, up 11% from a year ago. That increase led to top- and bottom-line growth of 6% and 39% in the quarter versus last year, respectively. One reason why the company's EPS growth is so strong is its ability to leverage growing sales against its fixed costs. In the quarter, the company's general and administrative costs represented 15% of sales, down from 16.2% in the same quarter a year ago.
Assuming people continue to seek out information regarding their health and major changes that could dent advertiser's budgets don't derail WebMD's ability to capitalize on its content, industry watchers think the company's EPS could grow by 11.8% next year to $1.61. Given the company's revenue and earnings growth is complimented by a solid balance sheet, I think this company could make a lot of sense for small cap investors to own in 2016.
Andres Cardenal.Shake Shack was one of the hottest IPOs of 2015. Investors were voraciously hungry for such a rapidly growing restaurant chain, and the stock went from an opening price around $47 to over $98 per share in a few months. However, Shake Shack then fell byalmost 60% from its highs of the last year, and it's now trading at a much more reasonable price below $40.
The company is focused on traditional burgers and hot dogs made with high-quality ingredients, and the business is firing on all cylinders. Total sales during the third quarter of 2015 grew 67.4% to $53.3 million, while same-store revenue jumped 17.1% versus the third quarter in 2014.
Customer demand remains remarkably strong, and management has been accelerating its store base expansion plans in response. By the time of its IPO Shake Shack was aiming for 10 new domestic units per year, and that number has now grown to 14 new domestic company-operated restaurants planned for 2016.
The company has only 43 domestic restaurants, and management believes it has enough room for 450 units in the U.S. Besides, Shake Shack is barely giving its first steps in international markets, so the company offers mouthwatering potential for expansion in the years ahead.
Tim Green: Many small-cap stocks are interesting because of the growth potential they offer. A small company that grows into a massive one can provide early investors with tremendous returns, even if the prices those investors paid were high. Being more of a value investor, I prefer to look for solid small-cap companies that are badly mispriced, eliminating much of the risk by requiring a big margin of safety. One of my favorite small-cap stocks for 2016 is Kulicke & Soffa Industries .
Kulicke & Soffa is a supplier of semiconductor packaging equipment, used to connect integrated circuits to their protective packaging. The company has a dominant share in the wire bonding portion of the market, where thin wires form the connections, as well as a presence in the advanced packaging market.
The semiconductor equipment industry is cyclical and volatile, and Kulicke & Soffa's revenue and profits can fluctuate wildly from year to year. But based on the company's average results, the stock looks like a steal. The company has a cash-rich balance sheet, with nearly $500 million in cash and no debt, representing about 60% of Kulicke & Soffa's market capitalization. With average annual net income of about $66 million over the past decade, Kulicke & Soffa's cash-adjusted P/E ratio based on this number is just 5.
While Kulicke & Soffa will only grow as fast as the market for semiconductor packaging equipment, the stock looks like a compelling value, especially considering that the company has a roughly 70% share of the wire bonder market. How long it takes for the market to fairly value the stock is an open question, but Kulicke & Soffa looks like a great small-cap pick for 2016.
Dan Caplinger: One company that largely hides under the radar of investors is Greenbrier Companies , but it plays a vital role in a key industry in the U.S. transportation network. Railroad traffic has boomed over the years, as a growing need for energy-efficient movement of goods across the nation led to a renaissance in the industry. Greenbrier makes the railcars that railroads need to deliver those goods, making a wide variety of different kinds of cars for various types of cargo.
Greenbrier has several avenues for potential growth. First, increased regulation of tanker cars appears likely, and if it happens, railroads will have to work with Greenbrier to ensure they get the railcars they need to comply with new rules. In addition, Greenbrier has looked to expand geographically, taking orders from a Saudi railroad recently and giving it exposure to the Middle East for the first time in its history. Combined with prospects for doing business in Brazil and other areas of the world where transportation infrastructure is important, Greenbrier has the ability to grow well beyond its current small-cap status to become a force in supporting railroad companies across the globe.
The article 5 Top Small-Cap Stocks to Buy in 2016 originally appeared on Fool.com.
Andrs Cardenal has no position in any stocks mentioned. Dan Caplinger has no position in any stocks mentioned. Timothy Green owns shares of Kulicke and Soffa Industries,. Todd Campbell has no position in any stocks mentioned. Tyler Crowe has no position in any stocks mentioned. The Motley Fool owns shares of Denbury Resources. The Motley Fool recommends The Greenbrier Companies. Try any of our Foolish newsletter services free for 30 days. We Fools may not all hold the same opinions, but we all believe that considering a diverse range of insights makes us better investors. The Motley Fool has a disclosure policy.
Copyright 1995 - 2015 The Motley Fool, LLC. All rights reserved. The Motley Fool has a disclosure policy.