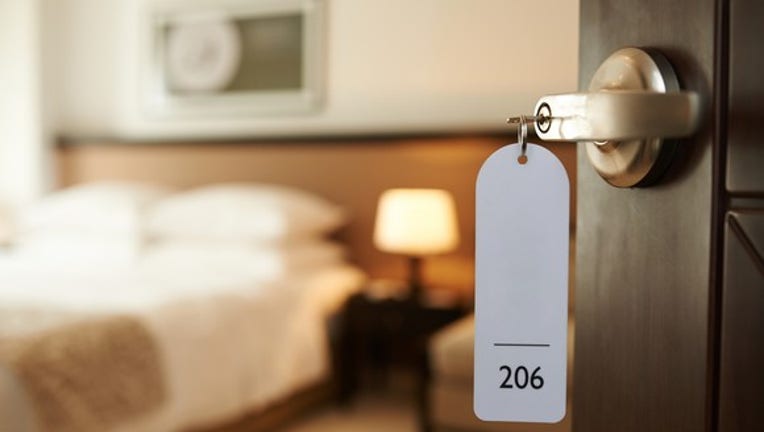 Real estate investment trusts, or REITs, can be excellent investments for both income and growth. Hotel or hospitality REITs have some attractive and unique characteristics, such as the ability to adjust rental rates on a daily basis, which give them advantages in strong economies. These are five of the most attractive hotel REITs in the market right now.
| Company | Symbol | Recent Stock Price | Dividend Yield |
| --- | --- | --- | --- |
| Apple Hospitality REIT | APLE | $19.03 | 6.3% |
| Xenia Hotels & Resorts | XHR | $17.88 | 6.1% |
| Ryman Hospitality Properties | RHP | $64.17 | 5% |
| Host Hotels & Resorts | HST | $18.14 | 4.4% |
| Hospitality Properties Trust | HPT | $29.07 | 7.2% |
Stock prices and dividend yields are current as of 5/25/17.
Image source: Getty Images.
1. Apple Hospitality REIT
Apple Hospitality REIT (NYSE: APLE) owns a portfolio of 236 hotel properties, all of which are operated under various Hilton and Marriott brand names, such as Courtyard by Marriott, Residence Inn, and Springhill Suites. The company invests in properties with strong brand names, that are located in attractive areas and are newer (or more recently renovated) than competitors. As a result, Apple Hospitality operates at one of the highest EBITDA margins in the industry.
2. Xenia Hotels & Resorts
High-end hotel REIT Xenia Hotels & Resorts (NYSE: XHR) owns 41 hotel properties in 20 states & D.C., approximately 80% of which are luxury or upper-upscale hotels. Virtually all of the portfolio is operated under well-known luxury hotel brand names such as Marriott, Westin, Renaissance, Kimpton, and Fairmont, just to name a few. In recent years, Xenia has focused much of its efforts on optimizing the properties in its portfolio in order to maximize their value to shareholders.
3. Ryman Hospitality Properties
Ryman Hospitality Properties (NYSE: RHP) focuses on destination hotels located in urban and resort markets. In fact, the REIT owns just four properties all operated under the Gaylord brand name, but with a total of nearly 8,000 hotel rooms, it's not far from Xenia in size. For a good example of Ryman's properties, the Gaylord Opryland Resort in Nashville, Tennessee is a major convention destination, with 640,000 square feet of meeting space, 17 food and beverage outlets, and 14 retail outlets. In fact, the property is the largest non-gaming hotel in the continental United States.
4. Host Hotels & Resorts
Host Hotels & Resorts (NYSE: HST) is the largest hotel REIT in the market by a wide margin, and like several others on this list, focuses on luxury and upscale hotels. The company owns or has an interest in 114 properties with nearly 61,000 rooms, and its scale gives it competitive advantages of financial flexibility, geographic diversity, and efficiency over peers. Examples of Host's properties include the Hyatt Regency Maui Resort and Spa, the Ritz-Carlton Naples, and San Francisco Marriott Marquis. The company has a broad portfolio of resorts, convention destination hotels, city-center hotels, and upscale suburban and airport hotels.
5. Hospitality Properties Trust
One of the most geographically diverse hotel REITs, Hospitality Properties Trust (NASDAQ: HPT) owns a total of 504 properties in 45 states, Puerto Rico, and Canada. 306 are hotels, with an emphasis on extended-stay and business-travel brands such as Candlewood Suites, Staybridge Suites, and Hyatt Place. The remainder of the portfolio is made up of nearly 200 travel centers adjacent to interstate highways under the TravelCenters of America and Petro brands, which adds an additional element of diversification. Hotels are a highly cyclical business, so the travel centers can help offset some of the inherent risk.
10 stocks we like better than Host Hotels & ResortsWhen investing geniuses David and Tom Gardner have a stock tip, it can pay to listen. After all, the newsletter they have run for over a decade, Motley Fool Stock Advisor, has tripled the market.*
David and Tom just revealed what they believe are the 10 best stocks for investors to buy right now... and Host Hotels & Resorts wasn't one of them! That's right -- they think these 10 stocks are even better buys.
Click here to learn about these picks!
*Stock Advisor returns as of May 1, 2017
Matthew Frankel owns shares of Xenia Hotels and Resorts. The Motley Fool has no position in any of the stocks mentioned. The Motley Fool has a disclosure policy.