5 Things You Probably Didn't Know About Celgene Corporation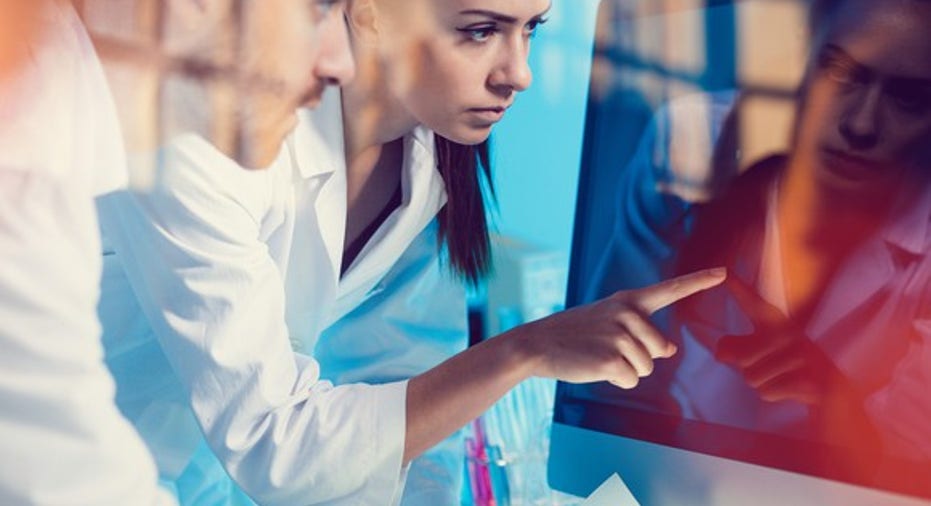 What comes to mind when you hear Celgene's (NASDAQ: CELG) name mentioned? Perhaps the biotech's blockbuster blood cancer drug Revlimid? Or maybe its fast-growing psoriasis drug Otezla?
Celgene has come a long way to get to its current spot as one of the largest biotechs in the world, with blockbuster drugs like Revlimid and Otezla. Here are five things you probably didn't know about the company and how it got to where it is now.
Image source: Getty Images.
1. It was a spinoff focused initially on selling chemicals
Celgene was spun off from parent company Celanese in 1986. Itstarted out selling high-purity chiral chemical intermediates. These chemical intermediates were (and still are) used in the production of agricultural chemicals, food additives, and pharmaceuticals.
The company sometimes even sold biocatalysts to customers and licensed its process technology to produce chemical intermediates. Celgene stayed in the chiral chemicals business until 1998, when it sold the operations to Cambrex Corporation.
2. One of Celgene's first successful drugs was a version of ADHD treatment Ritalin
Although Celgene got out of the chemicals business, it continued to use its chiral chemistry expertise. One of the key success stories for the company was the development of a chirally pure version of Ritalin, which treats attention deficit hyperactivity disorder (ADHD).
Novartis had marketed Ritalin for years. But Celgene advanced a chirally pure version of the drug to a late-stage clinical study in late 1998. The company ultimately achieved positive results in two late-stage studies.
In 2000, Celgene licensed its version of Ritalin to Novartis. However, the then-small biotech retained rights to use the drug in treating cancer.
3. Celgene wasn't profitable for 17 years
Although Celgene made nearly $2 billion in profit last year, things weren't always so good. In fact, during its first 17 years of existence, the company operated in the red.
Celgene's first profitable year came in 2003, when the company earned a grand total of $13.5 million. That profit came primarily from sales of Thalomid.
Interestingly, at the time Thalomid was approved only for treatment of a side effect of leprosy called erythema nodosum leprosum (ENL). The bulk of its sales, however, stemmed from off-label use of the drug in treating multiple myeloma and other blood cancers -- indications where Celgene now dominates.
4. At least 46 organizations partner or collaborate with Celgene
Throughout its history, Celgene sought out partnerships and collaborations. Today, the company stands as one of the best at advancing its pipeline through mutually beneficial deals with other organizations.
The list of Celgene's 46 (and counting) business development partners reads like a "who's who" of the biopharmaceutical industry. From Acceleron to Zymeworks, Celgene works with many different companies and nonprofit organizations.
Two of Celgene's promising late-stage pipeline candidates are being developed with partners. IDH2 inhibitorenasidenib was first developed by Agios Pharmaceuticals. Luspatercept, which is being evaluated in a late-stage study targeting beta-thalassemia, was initially developed by Acceleron.
5. Celgene is the best big biotech stock over the last five years
Celgene has more than doubled its revenue during the last five years. It's not surprising, then, that its stock has soared -- more than tripling during the period.
In fact, Celgene ranks as the best big biotech stock (including biotechs with market caps of $50 billion or more) over the last five years. And it's not even close. The second-best performer's gains during the period were barely above half of Celgene's gains.
Can Celgene keep up its winning ways? I think so. The company projects average annual earnings growth of 22% over the next several years. Sales for ts current blockbuster products like Revlimid and Otezla continue to grow. New products could be on the way soon. Celgene expects to announce results from 19 late-stage studies by the end of next year.
The days of selling chemicals for food additives and losing money are in the distant past. Celgene is one of the best biotechs around and should continue to make money for investors for years to come.
10 stocks we like better than CelgeneWhen investing geniuses David and Tom Gardner have a stock tip, it can pay to listen. After all, the newsletter they have run for over a decade, Motley Fool Stock Advisor, has tripled the market.*
David and Tom just revealed what they believe are the 10 best stocks for investors to buy right now... and Celgene wasn't one of them! That's right -- they think these 10 stocks are even better buys.
Click here to learn about these picks!
*Stock Advisor returns as of February 6, 2017
Keith Speights owns shares of Celgene. The Motley Fool owns shares of and recommends Celgene. The Motley Fool has a disclosure policy.