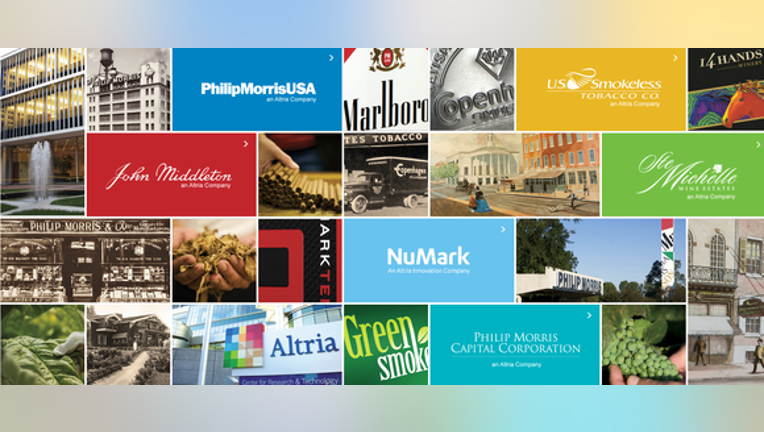 Altria Group (NYSE: MO) held its annual shareholder meeting on May 18, and investors were looking forward to hearing what the company would have to say about its future. CEO Marty Barrington led the discussion at the meeting, which included a brief business update and votes on key provisions. As you'll see below, what the company revealed wasn't earth-shattering, but it still shows the direction that the tobacco giant intends to follow going forward.
1. Votes went through as expected
The five proposals up for vote at the Altria shareholder meeting went as the board of directors had recommended. All directors nominated were elected with at least 88% voting for their election. PricewaterhouseCoopers was named the public accounting firm for Altria, with more than 98% of votes favoring the selection. The compensation plan for executives passed with more than 92% of votes in favor, while 89% of votes supported an annual advisory vote on executive compensation. Finally, the shareholder proposal with respect to marketing to minority and low-income consumers was defeated, with more than 97% voting against it.
2. Altria's mission for the future
Barrington went through four key areas of principal responsibility for Altria. First and foremost is the need to reduce the harm of tobacco products. Second, Altria needs to market its products responsibly. Altria also believes that it must manage its supply chain effectively, and finally, it must have a positive culture and offer employee development opportunities to its workers.
Image source: Altria Group.
Barrington specifically mentioned the MarkTen e-vapor product, as well as the iQOS heated tobacco system. In conjunction with smoking-cessation programs, reduced-harm products could help Altria customers while also enhancing the company's bottom line in the future.
3. Litigation risk is still "well-managed"
One shareholder noted concerns about litigation risk for Altria and other tobacco companies. In particular, the shareholder pointed to cases in Florida that suggested the possibility of new theories that could impose legal liability on the company. Nevertheless, Barrington responded that he still believes that Altria's success rate is strong, with roughly 1,300 dismissals in a key group of cases, compared to just 90 or so trials. With Altria going on to win some trials and to overturn some unfavorable jury verdicts on appeal, most investors seem to be comfortable with the tobacco giant's approach.
4. Balancing innovation and core products
Another shareholder pointed out the challenges in allocating resources between the core tobacco business and efforts at innovation. Barrington said that Altria tries to "maximize the core business that we have while innovating for our future, which involves allocating appropriate investments to those innovative products." Fortunately, Altria has ample resources to support both efforts, and it still thinks it can grow core profits at a 7% to 9% long-term rate while looking for new strategic directions in which to expand. So far, that strategy has worked well.
5. Minimum-age smoking laws
Finally, one shareholder noted that an increasing number of jurisdictions are imposing higher minimum ages on tobacco use, with boosts from 18 to 21 becoming common. Barrington responded that Altria supports minimum age laws, pointing to its past requests asking lawmakers to set those laws in motion. The concern that the CEO has is that with a patchwork of different ages at the city and county level, it becomes easy for young residents to cross boundary lines to obtain products legally, returning with them to jurisdictions in which they wouldn't be able to purchase the products. Barrington concluded that science and evidence should back final decisions from lawmakers, but in general, the company seems comfortable with whatever answer proves to be the one enacted.
Altria's shareholder meeting offered some interesting insight into the thinking of its key leaders. Going forward, investors should watch to see if Altria's actions coincide with the priorities it set forth in its meeting.
10 stocks we like better than Altria GroupWhen investing geniuses David and Tom Gardner have a stock tip, it can pay to listen. After all, the newsletter they have run for over a decade, Motley Fool Stock Advisor, has tripled the market.*
David and Tom just revealed what they believe are the 10 best stocks for investors to buy right now... and Altria Group wasn't one of them! That's right -- they think these 10 stocks are even better buys.
Click here to learn about these picks!
*Stock Advisor returns as of May 1, 2017
Dan Caplinger has no position in any stocks mentioned. The Motley Fool has no position in any of the stocks mentioned. The Motley Fool has a disclosure policy.