5 Things You Missed From NVIDIA's Q1 Earnings Call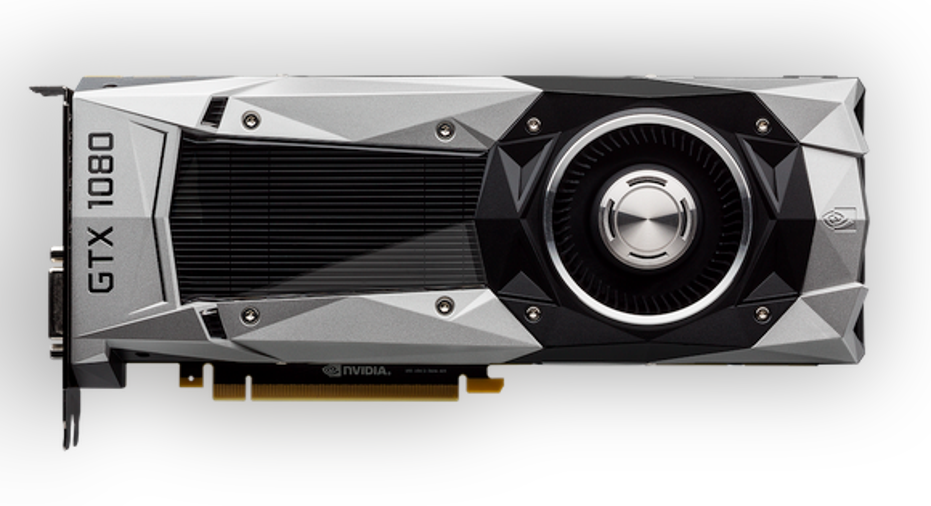 Image source: NVDIA.
NVIDIA's fiscal 2017 first-quarter earnings surpassed Wall Street estimates and impressed investors last week. The company posted revenue of $1.3 billion and non-GAAP earnings per share of $0.46.
Most of the company's revenue came from its gaming division, which is fueled by the company's sales of graphics processing units (GPUs). But nearly every other segment of the company's revenue expended at as well.
So let's take a look at what NVIDIA's management had to say about the quarter, and what it expects in the near term as well.
Gaming is growing
Gaming revenue was up 17% year over year to $687 million. Jen-Hsun Huang, NVIDIA's president and CEO, said the company's gaming division is growing for two reasons:
He noted that it has scaled its GPU building better than any other company and that its technology far surpasses its rivals.
But he also said that the company has succeeded in gaming because it figured out how to integrated its GPUs into new platforms as well:
And this mesh of superior GPUs and platforms has allowed the company to become a leader in the gaming industry.
A focus on deep learning
NVIDA's CFO, Colette Kress, said on the call that deep learning -- a part of artificially intelligent machine learning-- contributed to "record performance" by the company's datacenter division.
Kress noted that, "In just a few years, deep learning has moved from academia, and is now being adopted across the hyperscale landscape. We expect growing deployment in the coming year, among large enterprises."
Deep learning "accelerated" the company's Tesla chip sales in the quarter and Kress noted that NVIDIA's GPU are already used for machine learning by tech giants IBM, Amazon, Microsoft, Facebook, Baidu, and Twitter.
And Huang believes NVIDIA is just getting started with deep learning. "This particular field is a brand-new, new way of doing computing for a large number of companies, and we're seeing traction all over the place," he said on the call.
Expanding its automotive footprint
NVIDIA is increasingly becoming aleader in driverless cars and automotive infotainment systems, and its first-quarter earnings proved this.
Automotive revenue was up 47% year over year to $113 million. This revenue was driven by sales of the company's Tegra processors, which are used in NVIDIA's new Drive PX 2 driverless platform. "NVIDIA is working closely with partners to develop self-driving cars, using our end-to-end platform with Tesla in the datacenter, and extends with the deployment with DRIVE PX 2," Kress said.
She noted that customer interest in Drive PX has grown since it debuted the platform earlier this year, and that it's now working with 80 companies to help develop software and self-driving technology for automakers and tier 1 suppliers.
Huang said on the call that working with carmakers on autonomous driving technology is much bigger than just selling processors.
"You're working with a car company to build an autonomous driving car. And so that process requires a fair amount of engineering. And so, we have a mechanism, we have a development mechanism that allows car companies to work with our engineers to collaborate, to develop these self-driving cars," Huang said.
He went on to say the company expects see "a lot more global penetration" in the automotive market because of the Drive PX 2 platform.
Data centers are fueling GPU growth
Data center revenue was another bright spot for NVIDIA in the first quarter. Revenue in the segment hit $143 million, up 63% year over year.
Data centers represented the third-largest revenue driver, after gaming and professional visualization, but its quick growth means it's quickly closing in on the second spot.
The company's GPUs are increasingly being used in enterprise data centers, and as Kress noted, "GPUs have become the accelerator of choice for hyperscale data centers due to their superior programmability, computational performance and power efficiency." And that's helped the company's Tesla M4 chip sales, Kress said.
NVIDIA's new Pascal chip architecture should fuel even more data center growth as well. "As the launch of Pascal will come out with high-end gaming and with datacenter, and the growth essentially across all of our platforms will help our overall gross margins," Kress said.
The second quarter looks bright
NVIDIA expects a solid fiscal 2017 second quarter, with revenue of $1.35 billion (plus or minus 2%) and GAAP gross margins of 57.7%.
If those projections pan out, that would be a 17% total revenue increaseyear over year.
Much of the second-quarter revenue will come from gaming, but NVIDIA noted that data center revenue will continue to grow through fiscal 2017 as well. "We expect growing deployment in the coming year, among large enterprises," Kress said.
NVIDIA is clearly off to a solid start in for fiscal 2017, and I expect the company to continue to see more of the same. It is already a leader in the gaming GPU space and is quickly learning how to take its graphics processing prowess and apply it to its data center and automotive segments.
With cloud computing (which is run by data centers) currently a $204 billion market and driverless cars expected to become a $42 billion market by 2025, NVIDIA is clearly moving into the right segments even as it continues to lead in its its core gaming segment.
The article 5 Things You Missed From NVIDIA's Q1 Earnings Call originally appeared on Fool.com.
Chris Neiger has no position in any stocks mentioned. The Motley Fool owns shares of and recommends Amazon.com, Baidu, Facebook, NVIDIA, and Twitter. The Motley Fool owns shares of Microsoft. Try any of our Foolish newsletter services free for 30 days. We Fools may not all hold the same opinions, but we all believe that considering a diverse range of insights makes us better investors. The Motley Fool has a disclosure policy.
Copyright 1995 - 2016 The Motley Fool, LLC. All rights reserved. The Motley Fool has a disclosure policy.