5 Things You Didn't Know About Ambarella, Inc.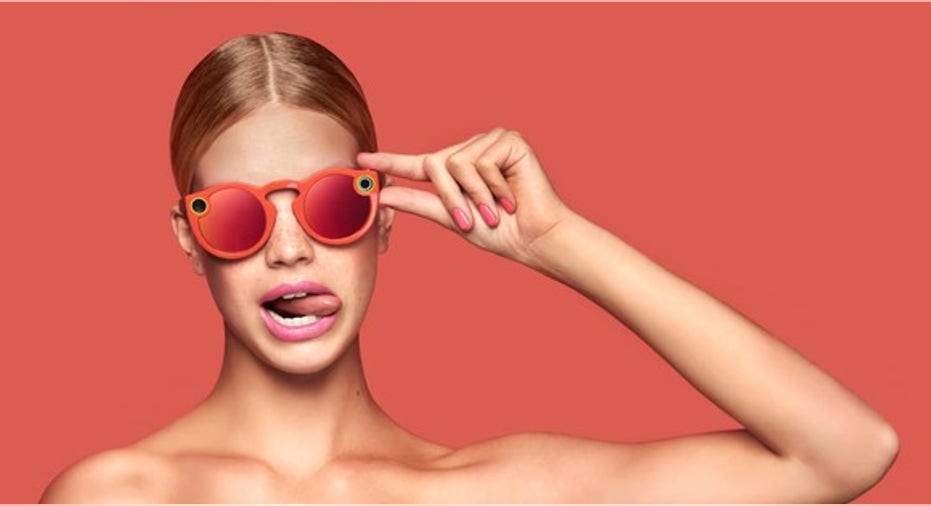 Ambarella (NASDAQ: AMBA) is primarily known for supplying image processing SoCs (system on chips) for GoPro's (NASDAQ: GPRO) action cameras. As a result, Ambarella's stock often rose and fell with GoPro's in the past.
But over the past few quarters, Ambarella reduced its dependence on GoPro while increasing its presence in adjacent markets. That's why Ambarella's stock rallied more than 40% over the past 12 months, while GoPro's stock plunged over 40%.
Image source: Ambarella.
I've discussed Ambarella's core business many times in the past, but today I'll highlight five lesser-known facts about this little chipmaker.
1. Ambarella isn't Fermi Wang's first company
Ambarella founder and CEO Fermi Wang was already a successful entrepreneur when he founded the company in 2004. Wang, who holds electrical engineering degrees from National Taiwan University and Columbia University, was previously the co-founder and CEO of Afara Websystems, which developed next-gen SPARC-based processor technologies for servers.
Sun Microsystems acquired Afara in2002 for an undisclosed sum, making Afara's multi-core, multi-thread CPU a core component of its UltraSPARC roadmap. Oracle (NYSE: ORCL) subsequently inherited that technology after itacquired Sun in 2010.
Prior to founding Afara, Wang worked at C-Cube Microsystems, where histeam developed the world's first MPEG codec chip for video compression. Wang's numerous patents for MPEG video technology became the technological foundation of Ambarella.
2. It's loved by its industry peers and employees
Ambarella won the Global Semiconductor Alliance (GSA) 2010, 2011, and2012 awardfor the "Most Respected Private Semiconductor Company" in the industry. After going public in 2012, Ambarella received the GSA 2013 award for the "Favorite Analyst Semiconductor Company" and the GSA 2014 award for the "Most Respected Emerging Public Semiconductor Company."
Fermi Wang also notably has a 100% rating on job review site Glassdoor, which is extremely rare in the semiconductor industry. Intel's Brian Krzanich has a 60% rating, while Qualcomm's Steve Mollenkopf has a 67% rating.
3. It serves the top drone maker in the world
DJI Innovations, the biggest drone maker in the world, uses Ambarella SoCs in most of its drones. Ambarella doesn't disclose howmuch revenue DJI contributes to its top line, but Wang stated in mid-2015 that SoCs for drones generated 10% of its total revenues.
DJI's Phantom 4 drone. Image source: DJI.
Last quarter, Wang noted that drone revenues had fallen both sequentially and year-over-year due to product launch timings, andwould remain "pretty volatile." But if demand for 4K drones rises over the next few years, that business will likely become a major pillar of growth.
4. It serves the biggest security camera maker, too
Another one of Ambarella's major customers is Hikvision, a Chinese company which is the top security camera maker in the world. Last quarter, Hikvision started using Ambarella's new S3Lm IP camera SoCs in its latest H.265 cameras.
During last quarter's conference call, Wang noted that Ambarella didn't get its mainstream HEVC (high efficiency video codec) camera SoCs into production with Hikvision and its rival Dahua last year, but that the SoCs would enter the market this year. Wang claims that move would help Ambarella "get some market share and also grow our revenue."
5. An ideal SoC for tracking first-person movements
When Ambarella talks about its core "wearable cameras" business, it's generally talking about action cameras. However, that category is now expanding beyond GoPros with customers like Taser (NASDAQ: TASR) and Snap (NYSE: SNAP).
Taser's Axon Body 2 cameras, which are primarily used by police officers, are powered by an Ambarella HD SoC. Demand for these cameras hasbeen surging -- especially in the U.S. market -- due to a streak of controversial police shootings.
Snap's Spectacles. Image source: Snap.
Snap's Spectacles, which caught thepublic eye last year with their flashy, ephemeral vending machines, are powered by Ambarella's A12W SoC. That low-power chipset is frequently used in body cams, while other variants have been installed in dash cams and drones.
The key takeaways
Ambarella's future growth still relies on GoPro, but that dependence is clearly waning. Rival action cameras which use Ambarella's SoCs could hurt GoPro, but help Ambarella. New design wins for drones, security cameras, body cams, and dash cams will all help Ambarella diversify its top line away from GoPro -- making it a more reliable long-term play for conservative investors.
10 stocks we like better than AmbarellaWhen investing geniuses David and Tom Gardner have a stock tip, it can pay to listen. After all, the newsletter they have run for over a decade, Motley Fool Stock Advisor, has tripled the market.*
David and Tom just revealed what they believe are the 10 best stocks for investors to buy right now... and Ambarella wasn't one of them! That's right -- they think these 10 stocks are even better buys.
Click here to learn about these picks!
*Stock Advisor returns as of February 6, 2017
Leo Sun owns shares of Qualcomm. The Motley Fool owns shares of and recommends Ambarella, GoPro, and Qualcomm. The Motley Fool owns shares of Oracle and has the following options: short January 2019 $12 calls on GoPro and long January 2019 $12 puts on GoPro. The Motley Fool recommends Intel and Taser International. The Motley Fool has a disclosure policy.