5 Things You Didn't Know About Alliance Resource Partners LP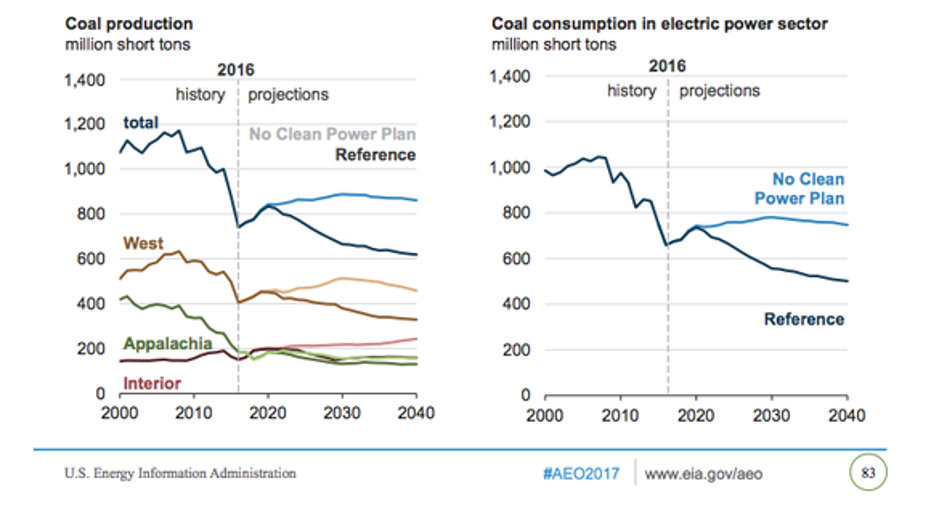 The U.S. coal mining industry has taken it on the chin lately because of low natural gas prices and declining costs for alternative energy.Much of the ground that thermal coal has lost will be hard, if not impossible, to get back. That's a lousy backdrop for Alliance Resource Partners LP (NASDAQ: ARLP). But when assessing the partnership's outlook, you have to look past those headline facts. Once you do, it's pretty clear that Alliance Resource Partners is, perhaps, the best coal mining company in the United States. Here are five things you may not know about Alliance Resource Partners.
1. Profitable
The coal industry is awash in red ink. Cloud Peak Energy (NYSE: CLD) is one of the strongest coal miners and it dipped deep into the red in 2015. Some of the industry's giants, meanwhile, were doing so poorly that they succumbed to bankruptcy. That list includes global coal powerhouse Peabody Energy (NYSE: BTU),which is now public again, and Arch Coal, among many others.
Image source: Alliance Resource Partners LP.
And then there's Alliance. It's remained profitable every single year through the downturn. That's not to suggest that falling demand and coal prices didn't hurt Alliance's business. Rather, it has managed to navigate that turbulence without losing money. That's impressive and is a core reason why every investor looking at coal needs to put Alliance on their short list.
2. Location, location, location
One of the reasons that Alliance has held up so well is related to the coal it mines. And when it comes to coal, location matters a great deal. Coals from different parts of the country have different qualities, including the energy they produce and how "dirty" they are. There's also the issue of transportation costs, since some coal is really far away from the places it gets used.
Peabody, for example, has mines across the country's main coal regions. Cloud Peak is focused just on the Powder River basin in the Rocky Mountains. And Alliance is focused on the Illinois Basin, which falls into the Interior Region, according to the U.S. Energy Information Administration (EIA). Without getting too deep into the science of things, Illinois Basin coal is relatively desirable right now.
Alliance's business is in the Interior region. Image source: U.S. Energy Information Administration.
In fact, while other regions have seen their production falling in dramatic fashion, the Interior Region has held up particularly well. And based on EIA projections, it will continue to hold up in the future, according to the above chart. So Alliance's main operations are well positioned.
3. Production growth...sort of
And that helps explain why Alliance produced more coal last year than it did in 2010. To put some numbers on that, Alliance sold 30.3 million tons of coal in 2010 and 36.7 million tons last year. Compare that to Cloud Peak, which is focused on the Powder River basin: This coal miner's sales fell from 90.6 million tons in 2010 to 59.1 million tons last year. That's a nearly 35% decline.
To be completely fair, Alliance sold 40.2 million tons in 2015. So its coal business stalled last year and that needs to be watched closely. But it ended 2016 with near-record coal shipments in the fourth quarter. So overall, there's reason to be concerned but also a good reason to give the partnership the benefit of the doubt.
4. Low debt
The key reason why Peabody fell into bankruptcy was debt. The miner went on a buying spree when coal prices were high and simply overleveraged. When coal markets cooled off, it couldn't afford the bill. Alliance didn't do that.
In fact, Alliance ended 2016 with long-term debt at a modest 25% (or so) of its capital structure. Moreover, the dollar value of its long-term debt load actually fell around 30% year over year. That's a fairly conservative approach to the use of debt that hints at Alliance management's culture. There are no guarantees in life, but Alliance is being managed for the long term.
ARLP Total Long Term Debt (Quarterly) data by YCharts.
5. Plenty of coverage
Then there's the issue of the partnership's hefty 8.1% distribution yield. That's a lot in an industry where companies have been cutting and eliminating dividends. In fact, Alliance chose to trim its distribution in 2016. But when it did so it highlighted that the decision was driven by the need to ensure access to capital markets -- which were becoming less inclined to give cash to coal miners.
That isn't just management trying to make a bad situation sound good. Alliance covered its 2016 distribution by roughly two times, a massive amount of distribution coverage in the master limited partnership space. It was actually a nice thing to see and further enhanced the credibility of management in my eyes. But it also suggests that Alliance is in a solid position to keep paying its distribution even if coal markets remain moribund.
A comeback?
Because of the shift toward natural gas in the electricity industry, thermal coal will likely never get back all of the ground it's lost. The coal industry just isn't in a growth mode; it's more like survival of the fittest. And Alliance is easily one of the strongest names in the space, a fact it's proven throughout this downturn. Income investors should put this coal miner high up on their wish lists.
10 stocks we like better than Alliance Resource PartnersWhen investing geniuses David and Tom Gardner have a stock tip, it can pay to listen. After all, the newsletter they have run for over a decade, Motley Fool Stock Advisor, has tripled the market.*
David and Tom just revealed what they believe are the 10 best stocks for investors to buy right now... and Alliance Resource Partners wasn't one of them! That's right -- they think these 10 stocks are even better buys.
Click here to learn about these picks!
*Stock Advisor returns as of April 3, 2017
Reuben Brewer has no position in any stocks mentioned. The Motley Fool recommends Alliance Resource Partners. The Motley Fool has a disclosure policy.