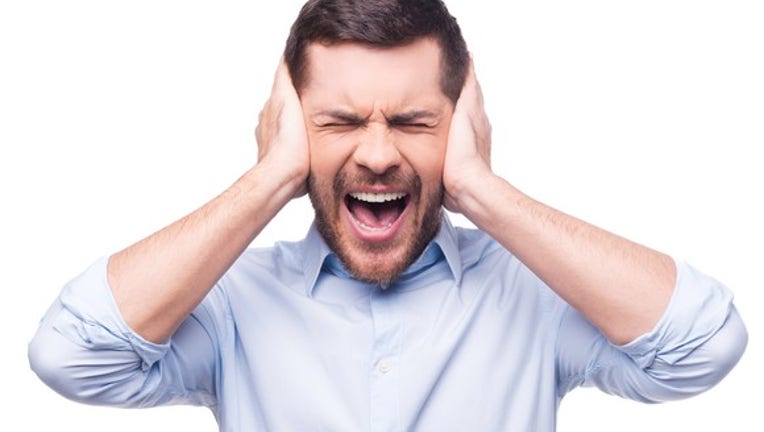 You only needed to look at Valeant Pharmaceuticals' (NYSE: VRX) share price on Tuesday to know that things didn't go well when the company reported its fourth-quarter results. As bad as those results were, though, it was Valeant's outlook for 2017 that really caused the stock to plunge over 13%.
Valeant executives did their best to point to the company's efforts to right the ship. And some of what they said was encouraging. However, most of it wasn't. Here are five things, in particular, that Valeant's management said that shareholders probably wish it hadn't.(Quotes fromS&P Global Market Intelligence.)
Image source: Getty Images.
1. We'll spend around $1.85 billion on interest in 2017.
CFO Paul Herendeen noted that Valeant expects to spend roughly $1.85 billion this year on interest payments. Around $100 million of that amount will be amortization of deferred financing costs.
The scary thing about this $1.85 billion figure is that it represents nearly 21% of Valeant's total projected revenue for 2017. It's not that this big amount is surprising. Still, though, hearing it underscores the enormous challenges Valeant faces getting out from under the dark cloud of its massive debt load.
2. Loss of patent exclusivity will cost us $785 million next year.
There was a lot of talk during Valeant's call about loss of exclusivity, or LOE. Patent expiration for several drugs negatively affected fourth-quarter results. It's going to get a lot worse in 2017. Herendeen said Valeant expects that the cost of lost patent exclusivity will total around $785 million this year.
Herendeen acknowledged that ordinarily, loss of exclusivity is simply a part of doing business as a drugmaker. However, he particularly noted that the "magnitudeof the LOEs that began to hit us in '16 and are continuing into '17." The drop in revenue stemming from drugs losing patent protection is yet another reminder of Valeant's uphill battle to return to growth.
3.Dermatology sales will fall yet again in 2017.
Slumping dermatology sales helped cause Valeant's higher net loss in the fourth quarter. Herendeen said sales for the company's dermatology products will probably fall another 8% to 10% from 2016 levels.
There could be a light at the end of the tunnel, though. CEO Joe Papa pointed out the dermatology unit's new leadership. He also highlighted opportunities for recently approved psoriasis drug Siliq and late-stage pipeline candidate IDP-118, a topical treatment for psoriasis.
Papa and Herendeen both spoke about Valeant's progress in its relationship with Walgreensthat's helping to restore growth for its dermatology products. However, that growth won't happen until 2018 at the earliest.
4. GI business will grow modestly in 2017.
If you thought Xifaxan and the rest of Valeant's gastrointestinal (GI) product lineup could help come to the rescue, think again. Herendeen said the GI business would experience only "low-single-digit growth" in 2017.
What happened to this part of the business that should be a winner for Valeant? Herendeen stated that "we lost the momentum in the fourth quarter in part because of the disruption surroundingthe possible sale of the unit." He added that the company expects to "regain our footing in GI inthe latter part of 2017."
5. Bausch + Lomb is a "solid single midget"?
In a slip of the tongue, Herendeen said that "we continue to believe that theB+L business is a solid single midget." He quickly corrected himself, clarifying that Valeant thinks the Bausch + Lomb eyecare business will be a "single-digit grower over time if we care for it inthe right way."
Aside from the verbal miscue, Herendeen's comments highlight the fact that Bausch + Lomb won't be able to pull Valeant from the brink by itself. Growth is good, but single-digit growth won't be enough for the company.
New and not improved?
Joe Papa referred multiple times to the "new Valeant." However, with projections of lower revenue in 2017, it seems that the company is new but not improved -- at least for now.
It's entirely possible that everything Valeant's management is saying about turning the corner in 2018 will be right on target. Selling off a few more non-core assets will help reduce the company's debt. But the real cure for what ails Valeant must come from a return to growth.
The dump of bad news in the fourth-quarter conference call indicates that Valeant's management team is trying to be transparent about the challenges the company faces. However, investors certainly would have preferred that the company executives didn't have to say what they did.
10 stocks we like better than Valeant PharmaceuticalsWhen investing geniuses David and Tom Gardner have a stock tip, it can pay to listen. After all, the newsletter they have run for over a decade, Motley Fool Stock Advisor, has tripled the market.*
David and Tom just revealed what they believe are the 10 best stocks for investors to buy right now... and Valeant Pharmaceuticals wasn't one of them! That's right -- they think these 10 stocks are even better buys.
Click here to learn about these picks!
*Stock Advisor returns as of February 6, 2017
Keith Speights has no position in any stocks mentioned. The Motley Fool owns shares of and recommends Valeant Pharmaceuticals. The Motley Fool has a disclosure policy.