5 Things Time Warner, Inc. Management Wants You to Know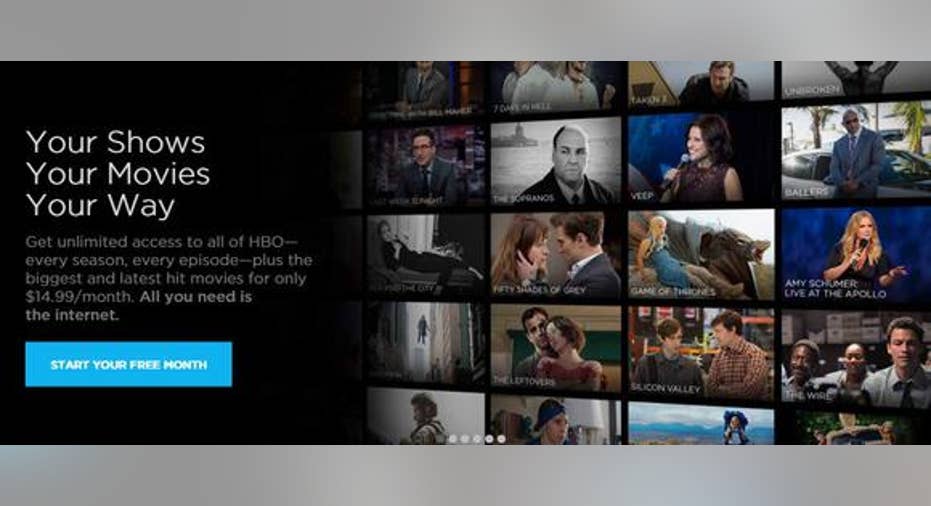 IMAGE SOURCE: TIME WARNER.
Time Warner shares have been volatile since the company turned in its fourth-quarter earnings earlier this month. The media giant, which owns HBO, TNT, and Warner Bros., posted sales that fell just short of analyst expectations.
During the company's subsequent earnings call, CEO Jeff Bewkes, CFO Howard Averill, and HBO head Richard Plepler commented on the trends affecting the business and their expectations for its future. Here are five of the most important quotes from that call (transcript provided by Thomson Reuters).
It's giving its cable networks a makeoverTime Warner's Turner business centers around its cable networks, including TBS, TNT, Cartoon Network, and CNN. The ongoing fears surrounding the state of the traditional paid-TV industry and the big cable bundle have, in recent months, pressured Time Warner's share price. Time Warner has undertaken several initiatives to improve the quality of its cable business, including reducing commercials on some networks and rethinking syndication deals. Time Warner is also in the process of transitioning its content. During the call, Bewkes explained the steps Turner is taking to shore up its networks.
DC will play a key role in driving its businessWalt Disney has used its ownership of comic book powerhouse Marvel to generate massive profits in recent years. Films based on key Marvel characters, including Guardians of the Galaxy and The Avengers, have led to box office blowouts. Meanwhile, Marvel-themed TV series have made their way to Disney's networks. Some of the most compelling content on the Disney Channel and ABC feature Marvel characters.
Time Warner's Warner Bros. owns DC Comics, Marvel's longtime rival. Warner Bros. has used DC characters, most notably Batman and Superman, in dozens of films over the years, but in 2016, will step up its efforts dramatically. During the call, Bewkes touched on how Time Warner will leverage DC in the years ahead.
There's more to Warner Bros. than superheroesWhile DC will play a key role in driving Warner Bros., it won't be thestudio'ssole focus. In addition to DC films, Warner Bros. will put out new Harry Potter and Lego movies in the months and years ahead. During the call, Bewkes commented on Warner Bros.'s other projects and how they would eventually benefit the rest of the company.
HBO will continue to add subscribersLast year, for the first time, Time Warner offered its premium cable network HBO directly to consumers. Would-be viewers can sign up for HBO NOW directly over the Internet -- no paid-TV subscription required. During the call, Averill discussed how the launch of HBO NOW would benefit the company's business in the quarters to come.
HBO NOW is doing wellDuring the call, Time Warner's management revealed that HBO NOW had 800,000 subscribers. That figure fell short of some analyst estimates, which had put the number at more than 1 million. During the call, Plepler defended the state of HBO NOW, explaining that the company was only getting started.
The article 5 Things Time Warner, Inc. Management Wants You to Know originally appeared on Fool.com.
Sam Mattera has no position in any stocks mentioned. The Motley Fool owns shares of and recommends Walt Disney. The Motley Fool recommends Time Warner. Try any of our Foolish newsletter services free for 30 days. We Fools may not all hold the same opinions, but we all believe that considering a diverse range of insights makes us better investors. The Motley Fool has a disclosure policy.
Copyright 1995 - 2016 The Motley Fool, LLC. All rights reserved. The Motley Fool has a disclosure policy.