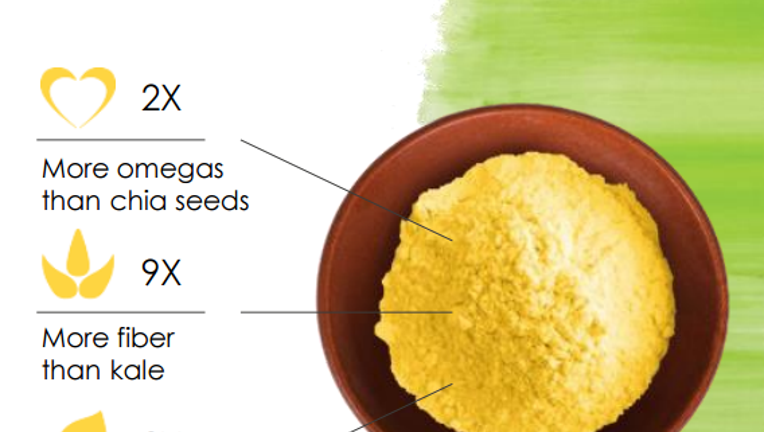 Image source: TerraVia.
Industrial biotech company Solazyme had quite a rollercoaster year in 2015. The renewable products platform struggled to find a solid footing after announcing a major strategic shift in November 2014, which was spurred by production delays at its flagship facility in Moema, Brazil and crashing commodity prices. Now, nearly three months into 2016, management and investors are hopeful that a new vision for the technology platform can cash in on the above average growth potential once widely predicted by Wall Street analysts. Here are five things management wants you to know for the path ahead.
New name, streamlined focusOne big change investors will need to get used to: Solazyme has changed its name to TerraVia. While the website and ticker will take time to change over, the upgrade was necessary to distance itself from an outdated business strategy. The new strategic focus will abandon industrial products such as Encapso drilling lubricants, textile lubricants, and renewable fuels -- to be divested entirely -- to instead focus on higher margin products such as food ingredients, food oils, and specialty ingredients.
The broad potential of industrial biotech platforms is often intoxicating to investors and management alike, but it's incredibly difficult to spread scarce resources across multiple, unrelated industries and fully execute strategy in any of them. Put another way, would you rather Solazyme invest 10% of its time and money in 10 different product lines, achieving mediocre growth in each, or see the company streamline its focus and have the opportunity to knock one or two mega opportunities out of the park? Food ingredients alone could be worth billions of dollars in annual revenue.
In addition to changing the name of the company and direction of the technology platform, Solazyme will be replacing its CEO. Investors and employees appeared to have lost confidence in co-founder and current CEO Jonathan Wolfson, who struggled to execute goals outlined by the board, so a fresh start -- ideally with a food industry veteran -- will be a welcomed move.
Special ingredients contract demonstrates potentialSolazyme announced a new five-year contract to supply specialty ingredients to Unilever for use in personal care products such as the soap brand Lux. Management expects the supply contract to be worth over $200 million, although it won't be evenly distributed. The contract will cover certain production costs plus an agreed margin, but SEC filings hint that it may not be a profitable deal for Solazyme.
Image source: TerraVia / Solazyme.
Still, even if the company fails to break even the contract is valuable for several reasons. First, it provides baseload production for Moema. If that amounts to 10% of the total capacity, then that allows more predictable process scheduling and revenue. Second, it also allows for Solazyme and JV partner Bunge to gain valuable commercial experience without bearing the brunt of the expenses. Investors should hope this covers the unallocated fixed costs at Moema, which are a portion of production costs related to the facility not operating at full capacity. These costs were over $22 million for the facility in Clinton, Iowa in 2015. As Wolfson noted on the fourth quarter 2015 conference call:
Additionally, the company revealed that it's beginning to work with large and/or well-known food brands such as Utz, Enjoy Life, Hormel Foods, Soylent, and Follow Your Heart. That demonstrates the potential for large, recurring revenue streams to develop over time.
New product launches coming soonLast year Solazyme launched its first direct-to-consumer food oil called Thrive, which boasts a high smoke point, neutral flavor, 90% monounsaturated fats (the "good" fat), and just 4% saturated fat (the "bad" fat). No other cooking oil comes close. While it will take years to grow the brand, investors should expect more to come. Wolfson pointed out on the 4Q15 call:
In the next 12 months new product launches will include algae butters (used as a structuring ingredient), medium chain triglycerides, and high protein animal feeds. The latter two are intriguing. Medium chain triglycerides, or MCTs, are commonly found in dairy products, so a dairy-free and animal-free production route could open opportunities for vegan-friendly product formulations. While coconut oil and palm kernel oil also contain MCTs, the low yield -- just 15% and 7.9%, respectively -- could give Solazyme an edge.
Solazyme also revealed that it has begun supplying ranchers in Brazil with high protein animal feeds, which are created from using dried biomass leftover after the production process. Interestingly, the yield of these products could be as high as 20%. So for every 5 metric tons of renewable oils produced for Unilever, Solazyme could produce up to 1 metric ton of animal feed. Although additional costs will be adsorbed from processing, shipping, and branding, investors may be able to consider animal feed sales as a several-hundred-dollar per metric ton reduction in overall production costs for the platform.
Eyes on cash balanceSolazyme ended the year with a cash balance of $98 million, which is quite favorable compared to other publicly traded industrial biotech companies. It burned through roughly $110 million in 2015, but steep reductions in operating expenses, coupled with an additional $28 million raised from new investors in early 2016, should help to provide at least another 18 months of runway.
Wolfson highlighted the advantages of the streamlined focus on the balance sheet in the 4Q15 presentation and conference call:
Ideally, Solazyme will execute on the early goals of its new focus to allow it to raise additional financing at more favorable terms in 2017. Eighteen months never seemed so short.
Dilution could be around the cornerIn the Q&A section of the 4Q15 conference call, analyst Edward Westlake of Credit Suisse asked about Solazyme's ability to repay its debts:
Management didn't provide the most confident response to this question. However, so long as Solazyme demonstrates progress in the next 18 months, I don't think the debt is too big of a concern. Debt can always be restructured. Of course, in that event, investors should probably expect a high degree of dilution.
What does it mean for investors?The loss of industrials revenue will be offset by an increase in revenue from food ingredients and the company's cosmetic brand Algenist, while R&D revenue will remain essentially flat. Put another way, management is guiding for flat revenue growth for 2016 compared to the prior year. However, unconsolidated revenue from the JV (all products manufactured in Brazil) is expected to increase 500% to nearly $20 million.
In other words, investors will need to find even more patience before seeing the growth once envisioned from Solazyme's platform years ago, if it materializes at all. I think the chances of survival increased quite a bit with the new strategic shift, but nothing is guaranteed.
The article 5 Things Solazyme's Management Wants You to Know originally appeared on Fool.com.
Maxx Chatsko has no position in any stocks mentioned. Follow him on Twitter to keep up with developments in the engineered biology field.The Motley Fool owns shares of and recommends Solazyme. Try any of our Foolish newsletter services free for 30 days. We Fools may not all hold the same opinions, but we all believe that considering a diverse range of insights makes us better investors. The Motley Fool has a disclosure policy.
Copyright 1995 - 2016 The Motley Fool, LLC. All rights reserved. The Motley Fool has a disclosure policy.