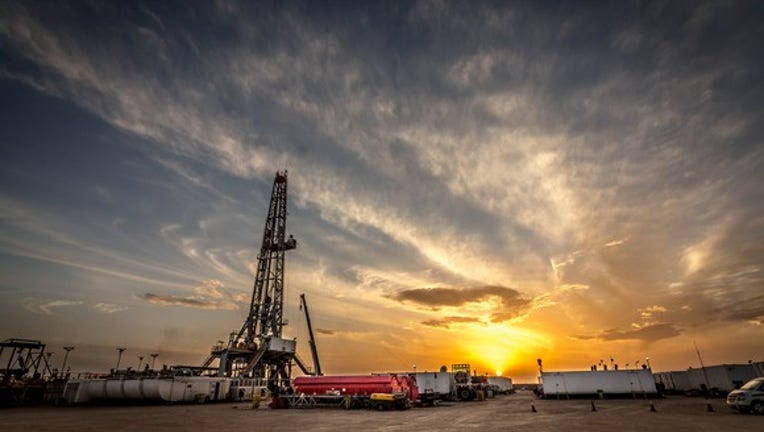 If you want an idea of where the oil market is headed, the first thing you need to read is a conference call transcript from Schlumberger (NYSE: SLB). As the world's largest oil services company, it has connections with just about every producer out there, from the titan Saudi Aramco to the small mom-and-pop shops in the U.S. That extensive network gives the company a pretty good pulse of the market.
In Schlumberger's most recent conference call, there was a bit of optimism, albeit a muted one depending on which part of the market you look at. Here are five of the most revealing quotes that should give investors a pretty good feel for what will happen in the oil markets for 2017 and beyond.
Image source: Getty Images.
Cameron integration working in face of tough market
Making acquisitions in the middle of a down cycle is, in theory, the best time to do it because valuations are cheaper. The challenge, though, is incorporating this new business while revenue declines and management teams are trying to right-size the business. For Schlumberger investors, there was justifiable concern that the integration of Cameron International could hit a few snags. According to Scott Rowe, president of the Cameron Group, the integration of the two businesses has been going rather smoothly:
Schlumberger's integration isn't the only one worth watching in 2017. If the Baker Hughes(NYSE: BHI) and General Electric(NYSE: GE) merger happens, investors should also keep a close eye on whether the twocan meet their ambitious synergy goals. The degree of difficulty with merging two very large services and equipment manufacturing companies, though, is higher.
North American offshore market looking tough
Investors looking at a recovery in oil and gas drilling activity have lots of reasons to think that 2017 will be a vast improvement over last year. If you dig into the details, though, there are certain pockets of the market expected to perform well while others struggle. One market that CEO Paal Kibsgaard pointed out as one to potentially avoid is the North American offshore market:
Productiondeclines are taking hold
For a couple years now we have been waiting to see all of these capital spending cuts have a profound impact on actual production. For a while, it was hard to see those declines because OPEC was looking to grab market share with high production rates. With the pledge to cut production, though, those production numbers could change quickly. Here's Kibsgaard's breakdown of the situation:
Image source: Getty Images.
Money is going to start flowing back into the system soon
Production companies can only put off these capital expenditures for so long until they start to really set up the industry for some trouble down the road. As Kibsgaard put it, this past couple years of underinvestment could really come back and bite:
Shale production has carved out a very comfortable portion of the market in the past couple years. To meet all the needs of the market in the future, though, we are going to need to maintain spending on those multi-billion dollar offshore projects. So investors that are worried about any company heavily tied to the offshore market, be patient.
All that low-cost production may be a bit of smoke and mirrors
If you look at exploration and production company investor presentations lately, you will see that many of them are touting incredibly low breakeven prices for a barrel of oil. While I'm sure that more efficient drilling practices have been a part of that, one thing that isn't mentioned is the incredible declines in costs from oil services companies. In fact, both Schlumberger and Halliburton (NYSE: HAL) have said on multiple occasions that they were doing services work at steep discountsand even financing drill work for a few producers.
This can only last for so long, though, because oil services companies need to make money, too. Kibsgaard alluded that time could be coming soon:
Anyone with investments in exploration and production companies should watch per-barrel cost trends over the coming quarters. It would not be surprising if we see those tick up in earnest as we see oil services companies like Schlumberger get their cut of profits back.
10 stocks we like better than Schlumberger When investing geniuses David and Tom Gardner have a stock tip, it can pay to listen. After all, the newsletter they have run for over a decade, Motley Fool Stock Advisor, has tripled the market.*
David and Tom just revealed what they believe are the 10 best stocks for investors to buy right now... and Schlumberger wasn't one of them! That's right -- they think these 10 stocks are even better buys.
Click here to learn about these picks!
*Stock Advisor returns as of January 4, 2017
Tyler Crowe owns shares of General Electric. The Motley Fool owns shares of General Electric and Halliburton. The Motley Fool has a disclosure policy.