5 Things Royal Dutch Shell's Management Thinks You Should Know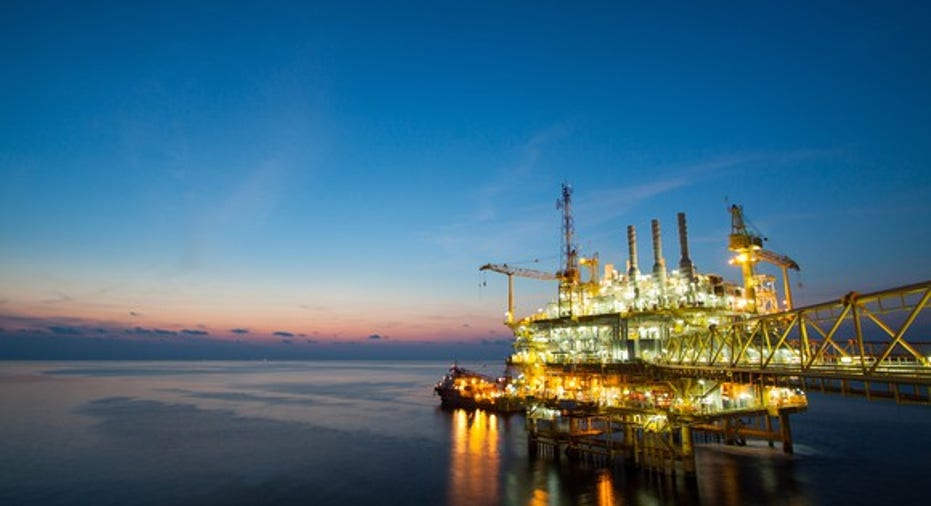 The past couple years have been busy ones for Royal Dutch Shell's (NYSE: RDS-A) (NYSE: RDS-B) management. Trying to steer the company through the turbulent oil and gas downturn while trying to bring a $50 billion acquisition into the fold is far from easy. Based on the company's most recent results and some of the comments management made on its latest conference call, it appears that it's actually working.
Here are six quotes from Shell's call that show the progress the company has made over the past several years and where management sees it going from here.
Image source: Getty Images.
The king of cost-cutting?
Every single oil company that has reported earnings recently has highlighted in one form or another its own cost-saving initiatives. Of all those presentations, I think Shell CEO Ben van Beurden's comments have been the most impressive. He stated:
That's a lot of cost savings. Keep in mind two things when looking at those numbers, though. One is that Shell likely had the most fat to trim of all the integrated majors in the first place. For several years now, the company has consistently underperformed in terms of returns on capital employed. The other thing to remember is that some of that cost savings came from divestments. So while those numbers are impressive and possibly the best in big oil, they are also indicative of where Shell was coming from.
BG working out so far
The marriage of BG Group and Shell is still less than a year old. So far, based on what management is saying, it's working out well.
Image source: Royal Dutch Shell investor presentation.
This slide above is what CFO Simon Henry is referring to as he describes not only why Shell felt it had to do the deal when it did, buy also how well it has performed thus far. Henry said:
Biggest growth over the next decade
One of the biggest investment opportunities for the combined BG and Shell is their combined portfolios in Brazil. According to Henry, the existing positions and the ones currently under development have an opportunity to deliver a lot of additional production, as well as strong cash flow generation:
A lot of upside in shale, too
Shell's two largest rivals have been touting their positions in shale drilling, especially in the Permian Basin in Texas, as it has emerged as one of the most economically viable places to drill for shale. For some time, Shell has been pretty mum on its potential. This conference call, though, Henry explained the massive potential the company has in shale and even the Permian Basin:
Shell has been taking development of these assets very slowly because it wants to make sure it is accessing these shale basins cost-effectively. Now that it seems to have a handle on things in the Permian Basin and a formation in Canada it calls Fox Creek, it believes it can bump production from shale by 140,000 barrels per day by 2020. It also expects to spend between $2 billion and $3 billion annually on shale development for the foreseeable future.
Huge opportunity in liquefied natural gas still out there
In acquiring BG, Shell is also making a huge bet on the long-term profitability of liquefied natural gas (LNG). Today, that seems to be working out well, as both van Beurden and Henry mentioned how it is a major cash flow engine for the company. On top of its current capacity in the portfolio, van Beurden sees ample room to grow that position because LNG will be one of the major growth drivers of the industry in the coming years. He said:
Shell's large footprint in LNG also means it has a large footprint in China. Not surprisingly, van Beurden sees this as a major market for LNG:
Three is little doubt that China's power demand is going to grow immensely in the coming years. Whether or not that demand is filled with natural gas and LNG is yet to be seen. Shell is making a big bet on it, so investors should certainly watch how it all plays out over the next several years.
10 stocks we like better than Royal Dutch ShellWhen investing geniuses David and Tom Gardner have a stock tip, it can pay to listen. After all, the newsletter they have run for over a decade, Motley Fool Stock Advisor, has tripled the market.*
David and Tom just revealed what they believe are the 10 best stocks for investors to buy right now and Royal Dutch Shell wasn't one of them! That's right -- they think these 10 stocks are even better buys.
Click here to learn about these picks!
*Stock Advisor returns as of February 6, 2017
Tyler Crowe has no position in any stocks mentioned. The Motley Fool has no position in any of the stocks mentioned. The Motley Fool has a disclosure policy.