5 Things JPMorgan Chase Wants You to Know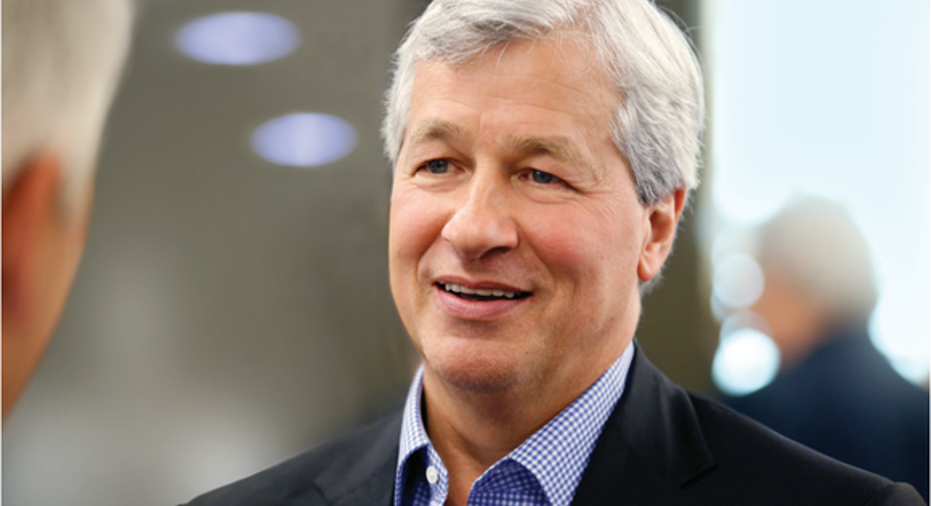 JPMorgan Chase (NYSE: JPM) kicked off first-quarter earnings season for the bank industry last week, reporting a substantial increase in its quarterly profit compared to the year-ago period. Just as important as the quantitative results are the insights shared by the bank's executives on its conference call with analysts. Given this,I mined through the transcript of the call and found five particularly interesting insights relevant to investors.
1. Bringing back Glass-Steagall?
A few weeks ago, the president's chief economic advisor and former Goldman Sachs partner, Gary Cohn, intimated that he's in favor of reinstituting the Glass-Steagall Act of 1933. This is a big deal for universal banks like JPMorgan Chase, because it would mean that they would have to once again separate their investment and commercial banking operations, as they did in the Great Depression.
But JPMorgan Chase's chief financial officer, Marianne Lake, doesn't think this commentary will actually lead anywhere:
2. Mortgage regulations need reform
Given that the financial crisis was driven by a mortgage-fueled housing bubble, it should come as no surprise that this was one of the first places policymakers looked to ensure that something similar wouldn't happen again. In the opinion of Chairman and CEO Jamie Dimon, however, they went too far and have since meaningfully impacted economic growth.
Referencing his latest shareholder letter, Dimon noted that:
JPMorgan Chase Chairman and CEO Jamie Dimon. Image source: JPMorgan Chase.
3. Brick-and-mortar retail isn't dead
One of the principal narratives pulsing through the markets right now concerns the ongoing decline in bricks and mortar retailers. As e-commerce continues stealing market share, many of the one-time leaders of the industry such as Sears and JCPenney are now focused on shuttering existing stores as opposed to opening new ones.
But while the direction of this trend is undeniable, both Lake and Dimon believe that the rate of decline isn't as steep as analysts and commentators have implied.
Here's Lake (emphasis added):
And here's Dimon:
4. On politics and loan growth
Consumer and business confidence shot up following the presidential election as a result of Trump's pro-growth campaign platform. But this has yet to stimulate loan growth, which is a critical lever to accelerate broader economic growth. If anything, in fact, commercial lending stalled in the first quarter.
This isn't promising, but Dimon doesn't think people should read too much into either:
5. The benefit of higher interest rates
Last but not least, Lake updated analysts and investors about how much additional net interest income JPMorgan Chase expects to earn given the upward trend in interest rates -- the fed funds rate in particular.
Following the Fed's rate hikes in December and March, and assuming that rates remain flat for the rest of the year, the bank's full-year net interest income should climb by $4 billion compared to 2016. And if rates travel further down the path implied by the Federal Reserve's dot plot, which suggests that two more rate hikes are in store this year, then JPMorgan Chase's net interest income could increase on a year-over-year basis by $4.5 billion.
According to Lake:
In short, given the upward trend in interest rates and the pro-growth initiatives being pursued in Washington, the future looks bright for elite banks like JPMorgan Chase.
10 stocks we like better than JPMorgan ChaseWhen investing geniuses David and Tom Gardner have a stock tip, it can pay to listen. After all, the newsletter they have run for over a decade, Motley Fool Stock Advisor, has tripled the market.*
David and Tom just revealed what they believe are the 10 best stocks for investors to buy right now... and JPMorgan Chase wasn't one of them! That's right -- they think these 10 stocks are even better buys.
Click here to learn about these picks!
*Stock Advisor returns as of April 3, 2017
John Maxfield has no position in any stocks mentioned. The Motley Fool has no position in any of the stocks mentioned. The Motley Fool has a disclosure policy.