5 Things HollyFrontier's Management Wants You to Know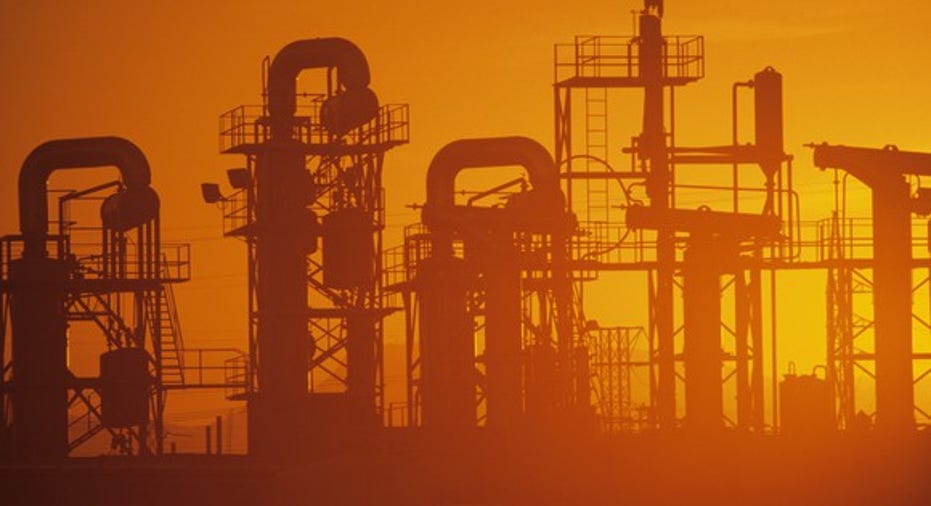 Image source: Getty Images
After a rather impressive 2015 thanks to a very favorable refining market, shares of HollyFrontier have more than given back their 2016 gains as refining margins have contracted. Just because the overall market for refining hasn't been its best as of late, HollyFrontier's management team wants to remind investors that there is more to this company than the simple ups and downs of refining margins. These five quotes from HollyFrontier's most recent conference call all give a clearer picture as to why the business has not been doing as well in 2016 and why investors shoudn't focus solely on that as a gauge of success for the company over the long term.
Not the most favorable market
2015 was one of the best years that refiners have had in a long, long time. The rapid decline in crude prices helped keep costs low while the decline in gasoline and diesel prices lagged behind enough to greater a very favorable refining market. Last quarter, though, that party came to an abrupt halt. Here's what CEO George Damiris had to say about the large decline in refining margins.
It looks as though things won't improve that much in the coming quarter, either. Based on the most recent refinery report from Scotia Howard Weil, refining margins for the quarter will be slightly higher than they were in the first quarter, but still well below what they were this time last year. So don't be surprised if the company reports lower earnings results this quarter compared to last year.
Equity for Debt
HollyFrontier has been unique among its smaller refining peers because the comapny has been much more debt averse than others. At the end of last quarter, HollyFrontier's debt to capital ratio stood at a modest 17% with $1.3 billion on the balance sheet. Of that debt, $1.1 billion is held by is subsidiary partnership Holly Energy Partners and is considered non-recourse debt for HollyFrontier. With such a conservative balance sheet, CFO Douglas Aron highlighted that the company is looking to tap the debt market.
Much of that will likely be used to buy back the company's stock, something management has been doing at a rapid pace. In the past year, the company has bought back more than 7% of shares outstanding. With shares trading at lows we haven't seen since the financial crisis, it would seem that now is as good of a time as any to be lowering the share count.
Big jump in gasoline demand & prices coming?
When it comes to gasoline and diesel, there will always be some up and down that are impossible to predict or time. The bigger picture is much more centered on overall gasoline and diesel demand. According to Damiris, demand for these products is looking more promising.
As lower oil and gas prices have settled in for the past couple of years, it has certainly changed consumer behaviors. Not only are driving miles up, but SUV and truck sales have been on the rise and displacing more efficient cars. This suggests that gasoline demand could remain strong for a very long time.
Getting something out of nothing
Last year at HollyFrontier's analyst day presentation, management highlighted a rather robust capital expenditure program. Instead of putting that into one or two major projects, though, the company is spreading that spending over several smaller projects that should improve operations at its existing facilities. To show the impact of this program Damiris highlighted the success of one of these programs.
There are a slew of these little projects that should lead to some improved performance over time. So investors should check in over the next couple of quarters to see how these projects are impacting the bottom line.
Time to buy?
With that willingness to take on debt and a market ripe with low prices for refining assets, there were a couple analyst questions as to whether the company was looking at acquisitions right now. Here's whatDamiris had to say about that.
This is pretty much the cut and dried response that you get from managers when it comes to acquisitions, so don't be too shocked that the company isn't actively pursuing anything today. However, with so many of the larger integrated oil and gas companies looking to shed assets, don't be too surprised if HollyFrontier sniffs at a few deals if they become available at the right price.
The article 5 Things HollyFrontier's Management Wants You to Know originally appeared on Fool.com.
Tyler Crowe has no position in any stocks mentioned.You can follow him at Fool.comor on Twitter@TylerCroweFool.The Motley Fool has no position in any of the stocks mentioned. Try any of our Foolish newsletter services free for 30 days. We Fools may not all hold the same opinions, but we all believe that considering a diverse range of insights makes us better investors. The Motley Fool has a disclosure policy.
Copyright 1995 - 2016 The Motley Fool, LLC. All rights reserved. The Motley Fool has a disclosure policy.