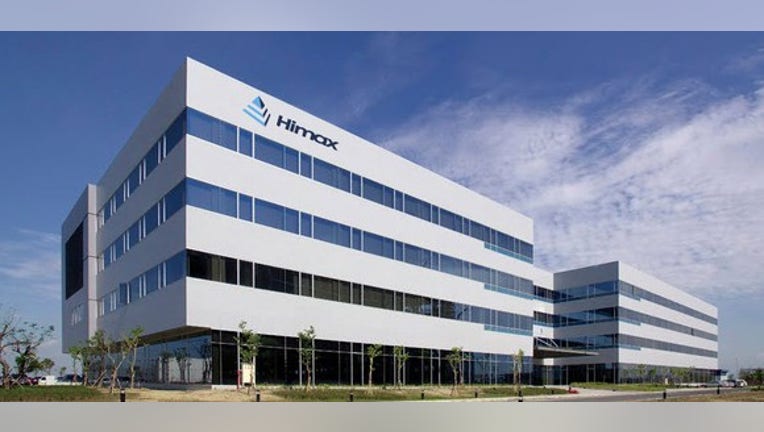 Himax Technologies (NASDAQ: HIMX)didn't have a stellar fourth quarter. Revenues fell sequentially -- but were in line with guidance -- andearnings and margins dropped because the company had several inventory writedowns in the quarter.
But Himax's management remains optimistic that growth will come later this year, even if the first couple of quarters remain turbulent.
Image source: Himax Technologies.
Revenues fell, but were in line with guidance
Investors don't like seeing revenues fall for any reason, but the impact of Himax's Q4 revenue drop was softened a bit because it fell within management's estimates.
On the call, President and CEO Jordan Wu said:
The company said the sequential slowdown was the result of lower sales for the company's large-panel driverintegrated circuits business due to a single customer's "inventory adjustment," decreased sales from a smartphone slowdown in China, and lower demand from one of Himax's major augmented reality customers.
Despite the sequential drop, revenues were up 14.3% year-over-year.
Why earnings and margins fell
Earnings per share and margins fell further than the company had anticipated, though. Gross margin came in at 19.1% -- below the 25% it had estimated -- and non-GAAPearnings per diluted ADS were $0.028, below the anticipated range ofrange of $0.087 to $0.112.
Wu said that both EPS and gross margins fell because of inventory writedowns, and noted that margins would have met guidance without the one-time $12 million inventory write-down.
The company believes that taking a hit on margins and earnings right now by selling off old inventory at a loss or writing it down completely will help set up Himax for stronger growth later.
"We believe it is appropriate that we writedown the inventory at this time, as we anticipate the need to offer discounted prices to accelerate the sales of some products and, for some other products, where the potential revenues do not justify the efforts, stop the sales altogether," Wu said.
China sales were a mixed bag
While large panel drivers benefited from sales in China, smartphone driver integrated circuits (ICs) for small and medium-sized applications experienced just 0.4% growth -- below guidance of low single digits.
"Sales into smartphones, while increased close to 25% year-over-year, declined high single digits percentages sequentially, due to the slowdown in China's smartphone starting around December," Wu said on the call.
Driver ICs for small and medium-sized applications accounted for 49% of total sales for Q4, compared to 46% a year ago.
Don't give up on WLO and LCOS products
Himax has been very clear over the past few quarters that sales of itswafer-level optics (WLO)and liquid crystals on silicon (LCOS) products will decline before things get better. But Wu reminded investors that the company is looking to new growth later in 2017 from these segments.
"It is worth noting that despite the near-term headwinds, we remain positive on the long-term prospect of our WLO and LCOS product lines, judging by the expanding customer list that covers some of the world's biggest tech names," he said.
The company is helping to ramp up WLO sales to customers by expanding capacity at its existing plants rather than waiting for its new building to be complete. If everything goes to plan, Himax will see top- and bottom-line contributions from new WLO investments in the second half of this year.
Similarly, Wu noted that revenue from LCOS "may subside over the next few quarters," but noted that the company is diversifying the product line customer base. He hopes the company's new customers, along with the fact that there's little competition in this space, will help Himax build out stronger LCOS revenues, but admitted that it's "still uncertain of their volume potential, given that they are still early generation products."
First quarter 2017 looks a little bleak
Himax's management said they expect its small- and medium-sized driver IC sales to decrease sequentially by around 30% in the first quarter.
"The first quarter is traditionally the bottom of the year in terms of sales, because it has fewer working days due to the Chinese New Year," Wu said.
He also mentioned that an earthquake that hit Tainan, China, in early February impacted production at some of its customers' plants, and will hurt driver IC shipments. Wu said he expects Q1 revenues to be down 18% to 25%, sequentially.
Additionally, Q1 sales of large panel driver ICs are expected to decline sequentially due to fewer working days in the quarter in China and Taiwan, and the phase-out of some customers' old products.
And finally, Q1 sales for smartphone driver ICs are likely to decline by close to 45% on a sequential basis, "on weak market, seasonality, customers' inventory adjustment" for some driver ICs and a smaller addressable market.
The company may be positioning itself for growth later this year, but investors should keep in mind that things are likely to remain turbulent for the company in the coming months as it pivots to new technologies and waits to fill orders from some of its largest customers.
10 stocks we like better than Himax TechnologiesWhen investing geniuses David and Tom Gardner have a stock tip, it can pay to listen. After all, the newsletter they have run for over a decade, Motley Fool Stock Advisor, has tripled the market.*
David and Tom just revealed what they believe are the 10 best stocks for investors to buy right now... and Himax Technologies wasn't one of them! That's right -- they think these 10 stocks are even better buys.
Click here to learn about these picks!
*Stock Advisor returns as of February 6, 2017
Chris Neiger has no position in any stocks mentioned. The Motley Fool has no position in any of the stocks mentioned. The Motley Fool has a disclosure policy.