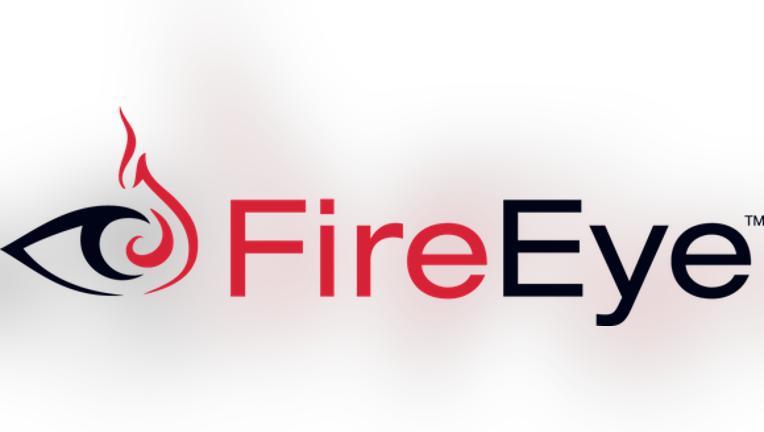 FireEye(NASDAQ: FEYE)released fourth-quarter 2016 results last week, and investors were left wondering when FireEye is going to start growing consistently. While the company didn't provide any full year 2017 guidance, investors did gain some key insight into what actions management is taking to get back to sustainable growth. Management owned up to the issues, has taken decisive action, which is beginning to yield some positive results in the bottom line numbers, but there's clearly more to do.
To help you understand where FireEye is going, here are five important points the company's management discussed during this quarter's call.
Image source: Getty Images.
1. With multiple business transitions, focus is only on two priorities
In this article, I detail out the numerous transitions that FireEye is undertaking. With a lot of change going on in the company it is encouraging to see company CEO Kevin Mandia boil it down to two singular priorities. Let's breakthis quote down into bite site pieces: A) Right size cost structure, the companyis making progress toward profitability, andB) evolving FireEye's product portfolio. The result of Aplus B is growth, which serves customers and shareholders.
This is a good plan, but a plan doesn't always equal success. The proof will be whether FireEye can win more customers with its innovative platform, if it can do that then consistent, solid growth will result.
2. Management owned up to the revenue shortfall
Image source: FireEye.
What was refreshing is that Mandia didn't blame any of the revenue shortfall on external factors. FireEye's leadership vacancies persisted most of the second half of 2016 and included gaps for the head of worldwide sales and the head of European sales. In addition, Kevin Mandia also mentioned that sales leadership transitions occurred in the Middle East and Japan.
The sales capacity comment refers to fully trained sales staff that were lost after the sales organization restructuring FireEye completed in the third quarter. With a reduced sales staff, FireEye booked only 27% of its annual revenue versus what had been a 30% to 35% rate in previous years.
Lastly, FireEye chose to have a limited release of several products including: "new virtual appliances, Smart Grid, Cloud MVX and new endpoint features."This decision was made to ensure early customer success of these products and allow the sales teams to have positive customer accounts and testimonials that they can reference. Kevin Mandia went on to say that steps have been taken on all three fronts to fix these issues. While the sales leadership roles have been filled and the new products have been fully launched, it may take some time for the sales staff changes to be fully realized.
3. The key management changes are in place
In addition to the sales reorganization mentioned above, this management change is a significant shift in the key leaders of FireEye. It seems that Kevin Mandia now has the leadership team that he wants in place. With Dave DeWalt, FireEye's former Chief Executive Officer, out of the picture Kevin Mandia can run the company as he sees fit without the baggage of the former management team. While it takes some time for new management teams to become fully effective, they typically bring new energy and enthusiasm, a fresh perspective and are not tied to the conventions of the past. Investors should applaud that Kevin Mandia moved fast to get his team in place and expect him to quickly get this team aligned on continuing FireEye's transition to focus on the two priorities mentioned earlier.
4. Key operating metrics are hitting records
While FireEye missed revenue targets, it is really encouraging that the company delivered the best bottom-line numbers in the history of the company. It was also mentioned in the call that this success was in spite of the additional costs added due to the acquisitions of iSight and Invotas, which makes this accomplishment that much more impressive. While these results are great, FireEye will need to continue this positive trend to make good on the company's commitment to "achieve our objective of non-GAAP profitability in the fourth quarter 2017."
5. FireEye needs some time for the changes to show up in results
Once again Mandia demonstrates humility by acknowledging that these transitions will take some time and sets expectations for the analysts and shareholders. Hopefully, this is the beginning of a trend of under-promising and over-delivering for FireEye. Kevin Mandia is less than a year into his role as CEO, but he has moved quickly to make changes that will hopefully make a meaningful difference to FireEye's trajectory.
It's encouraging to see FireEye's actions resulting in some record bottom-line results for the company, and it is wise of management to ask for time to turn these actions into positive, real, sustainable gains. These changes aren't going to move the stock price back to growth unless these results can be sustained. Shareholders should ask the new FireEye leadership team to "show me the money" as they make progress to profitability and consistent positive revenue growth.
10 stocks we like better than FireEyeWhen investing geniuses David and Tom Gardner have a stock tip, it can pay to listen. After all, the newsletter they have run for over a decade, Motley Fool Stock Advisor, has tripled the market.*
David and Tom just revealed what they believe are the 10 best stocks for investors to buy right now... and FireEye wasn't one of them! That's right -- they think these 10 stocks are even better buys.
Click here to learn about these picks!
*Stock Advisor returns as of February 6, 2017
Brian Withers owns shares of FireEye and FireEye. The Motley Fool owns shares of and recommends FireEye. The Motley Fool has a disclosure policy.