5 Things FedEx Corporation Management Wants You to Know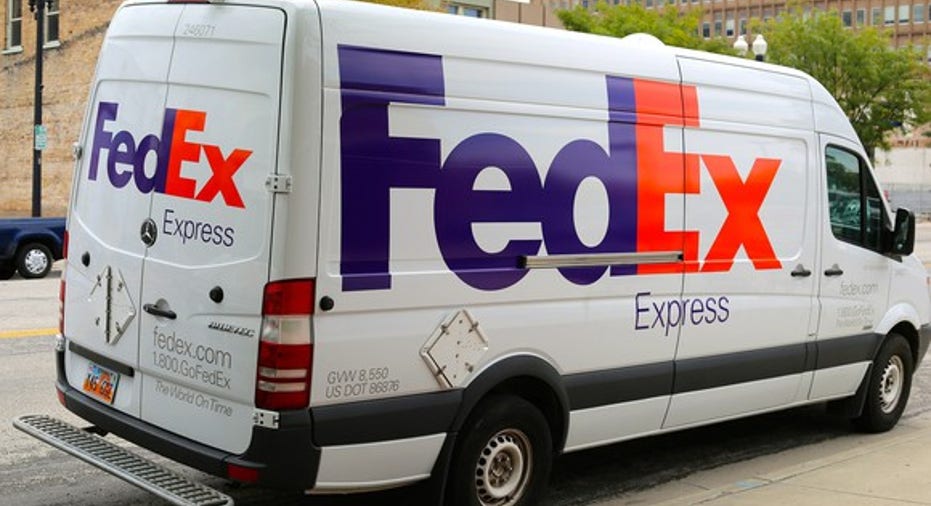 Last week, FedEx (NYSE: FDX) posted an ugly earnings miss for the third quarter of its 2017 fiscal year. However, investors and Wall Street analysts shrugged off FedEx's disappointing results due to its strong outlook.
FedEx's earnings call played a big role in convincing investors to look past the company's weak results. Let's take a look at five key points that management highlighted.
TNT integration is on track
Last year, FedEx made its biggest acquisition ever, buying its smaller European rival TNT Express. TNT Express has a very strong road delivery network in Europe, which is a valuable asset. However, the company has struggled in recent years, which has led to underinvestment. Furthermore, both FedEx Express and TNT Express have been working through multiyear profit improvement plans recently.
As a result, the FedEx leadership team has rethought the integration plan for TNT Express. While management didn't offer many specifics, CFO Alan Graf said that FedEx has now implemented a more "streamlined" plan to harmonize the integration process with TNT Express' internal restructuring efforts.
FedEx is busy integrating TNT into its own express delivery network. Image source: Pixabay.
Starting in fiscal 2018, FedEx will integrate TNT Express into the FedEx Express segment for financial reporting purposes. And by 2020, FedEx expects operating profit for that segment to rise by $1.2 billion to $1.5 billion, relative to fiscal 2017.
The ground business will bounce back quickly
The biggest disappointment within FedEx's Q3 results was the profit decline at its ground delivery business. The ground segment's profit margin slid to 11% from 12.6% a year earlier, causing segment operating income to fall 7.5% year over year. A few years ago, FedEx Ground was earning much higher margins while delivering strong revenue growth.
The ground segment was hampered last quarter by overcapacity during the peak season, as some big customers made fewer shipments than expected. However, the company expects to bounce back this quarter, with a ground segment margin of at least 15%. That would be roughly in line with the company's performance in Q4 of fiscal 2016.
Making tough choices to boost ground profitability
To get the ground business back on track, FedEx has realized that it needs to push pricing higher, particularly for e-commerce shippers. The margin pressure of the past few years can be attributed in part to a disproportionate focus on growth rather than profitability.
Pricing increases were already evident in last quarter's results, yet FedEx Ground's profit margin remained unacceptably low. Clearly, there is still plenty of work to be done on this front.
Not worried about disruption from Amazon
A recurring worry among some investors is that Amazon.com (NASDAQ: AMZN) will try to disrupt package delivery companies like FedEx and UPS. These fears have grown as the e-commerce giant has started to build up its own internal delivery network. Amazon.com has also leased a fleet of cargo planes and plans to open an air cargo hub soon.
It does seem likely that Amazon will become a competitor, handling most of its own shipments internally and offering similar services for other e-commerce retailers. However, e-commerce is a small (albeit fast-growing) part of FedEx's business. As CEO Fred Smith pointed out on the earnings call, business-to-business shipments still drive 85% of FedEx's revenue.
Capex requirements should gradually recede
FedEx has had an ever-increasing thirst for capital in recent years. Capex has surged from $3.5 billion in fiscal 2014 to an estimated $5.3 billion in fiscal 2017. This has weighed on the company's free cash flow production.
FedEx expects capex to continue at around the current pace for the foreseeable future. A large chunk of this budget will go toward new cargo aircraft. The company has an average of 16 new wide-body planes per year scheduled for delivery over the next five years.
On the bright side, this fleet renewal process will boost efficiency, helping FedEx meet its target of $1.2 billion to $1.5 billion of profit improvement in the express segment. Furthermore, if FedEx's revenue rises as expected in the coming years, capex will gradually decline as a percentage of revenue.
10 stocks we like better than FedExWhen investing geniuses David and Tom Gardner have a stock tip, it can pay to listen. After all, the newsletter they have run for over a decade, Motley Fool Stock Advisor, has tripled the market.*
David and Tom just revealed what they believe are the 10 best stocks for investors to buy right now... and FedEx wasn't one of them! That's right -- they think these 10 stocks are even better buys.
Click here to learn about these picks!
*Stock Advisor returns as of February 6, 2017
Adam Levine-Weinberg has no position in any stocks mentioned. The Motley Fool owns shares of and recommends Amazon. The Motley Fool recommends FedEx. The Motley Fool has a disclosure policy.