5 Things CVR Refining's Management Thinks You Should Know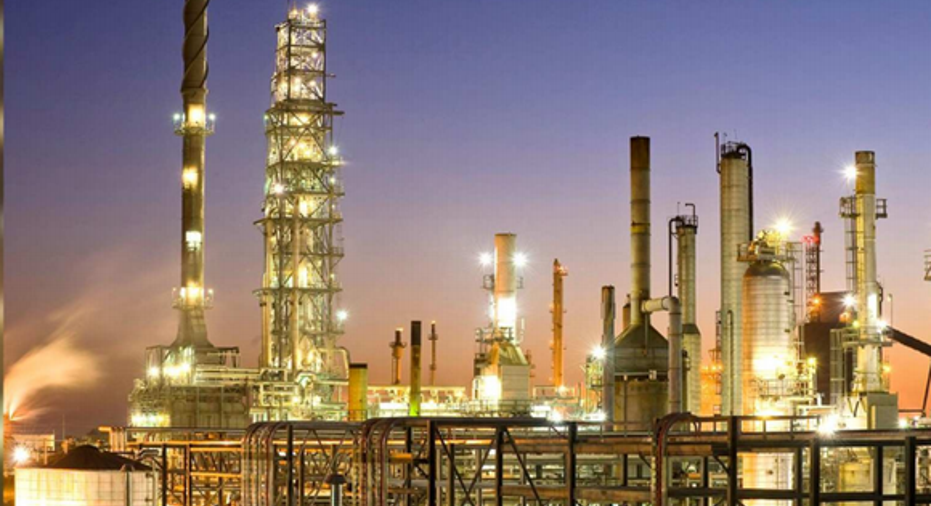 Image source: CVR Refining investor presentation.
This past quarter was a tough one for CVR Refining (NYSE: CVRR). Not only is the company dealing with a decline in refining margins as well as the rising costs to comply with the U.S. EPA's Renewable Fuel Standards, but this cost of compliance is so prohibitively high that a majority of CVR's conference call was dedicated to discussing its impact on the income statement and what the company can do to deal with it.
Here are five important quotes from CVR's most recent conference call that will give you an idea of management's mindset today.
This wasn't what we were expecting
Commodity markets like oil and gas are almost impossible to predictably forecast, even when you are deeply embedded in the business, like CVR Refining's management team. CVR Refining CEO Jack Lipinski even admitted that the company's forecast for the market was not what it was planning it to be in the second quarter:
If there's any solace from these numbers, it's that this is completelyout of the company's control. The only thing it can do to mitigate this is to run its refineries efficiently and at as low a cost as possible.
No cash for you
For the past couple of years, CVR Refining has been paying very generous distributions. Unfortunately, that is coming to an end for a while as the company deals with the tougher refining market today:
This is a clear-cut example of the benefits and disadvantages of owning a variable rate master limited partnership. Since the company is clear it will only pay out what it can on a quarterly basis, that prevents it from distributing cash when there isn't enough available to distribute, and it makes it more sustainable over the long term. The downside for investors, though, is that you can go a few quarters without a dividend check.
RINs taking a toll...
One major challenge for CVR Refining and other refiners across the U.S. has been the increasing costs of complying with the Renewable Fuel Standards through the purchase of Renewable Identification Numbers, also known as RINs. These ID numbers are traded separately from the actual fuel, and that distinction has caused headaches for refiners.
Lipinski is one of the most outspoken critics of the way in which RIN market operates, and he had some very choice words this call:
CVR Refining isn't the only company to comment on the high costs or RINs this past quarter. Valero Energy's management said on its most recent conference call that it expects its RIN costs to be more than double what they were last year, in the range of $750 million to $850 million.
Lipinski was pretty clear: He and his team at CVR aren't against the use of renewable fuels, but rather the opacity of the RIN market and the need for better regulation.
...but it's not a good time for CVR to try and buy its way out of the problem
One of the ways CVR Refining could potentially rectify this RIN cost problem would be to add some retail or wholesaledistributionassets that can blend ethanol and generate RINs for its own fuels. According to Lipinski, though, that would be prohibitively expensive today, and it's not really an option that makes a lot of sense for the company. (Note: A "rack" in the quote below is a basically a wholesale terminal where fuel is picked up by trucks and delivered to retail stores).
Time to buy?
One of the things you could fault CVR Refining for is that its operations are very geographically concentrated, with all of its assets within a couple hundred miles of each other. So, if the market in this particular part of the U.S. is affected more or less than others, CVR will most certainly feel it.
When asked by analyst Chi Chow of with Tudor, Pickering, & Holtif the company might perhaps acquire some refining assets, here's what Lipinski had to say:
That may be the biggest challenge for CVR if it did decide to make an acquisition. It's not the price tag to buy the assets themselves, but rather the amount of money the company may need to put into it to get them performing at similar levels as CVR's existing facilities. This is certainly something to keep in mind if CVR does make any big moves in the future.
A secret billion-dollar stock opportunity The world's biggest tech company forgot to show you something, but a few Wall Street analysts and the Fool didn't miss a beat: There's a small company that's powering their brand-new gadgets and the coming revolution in technology. And we think its stock price has nearly unlimited room to run for early, in-the-know investors! To be one of them, just click here.
Tyler Crowe owns shares of Magellan Midstream Partners.You can follow him at Fool.comor on Twitter@TylerCroweFool.
The Motley Fool recommends Magellan Midstream Partners. Try any of our Foolish newsletter services free for 30 days. We Fools may not all hold the same opinions, but we all believe that considering a diverse range of insights makes us better investors. The Motley Fool has a disclosure policy.